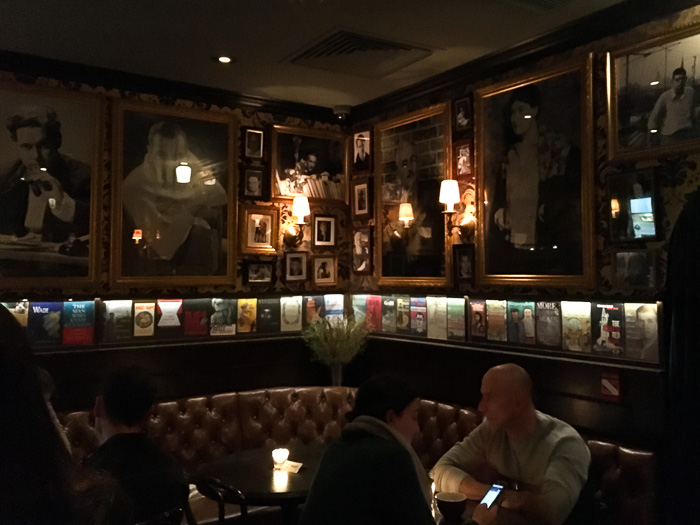 In the dead quiet of Bedford Street at night, without even a sign to guide you, you might ring the wrong buzzer in your attempt to find Chumley's, the historic NYC speakeasy just reopened as a full service restaurant. But just push the door of number 86, and it will open into a dark, wood-paneled dining room filled to the rafters with vintage book covers and portraits of the writers who wrote them – many of whom were Chumley's patrons of years past.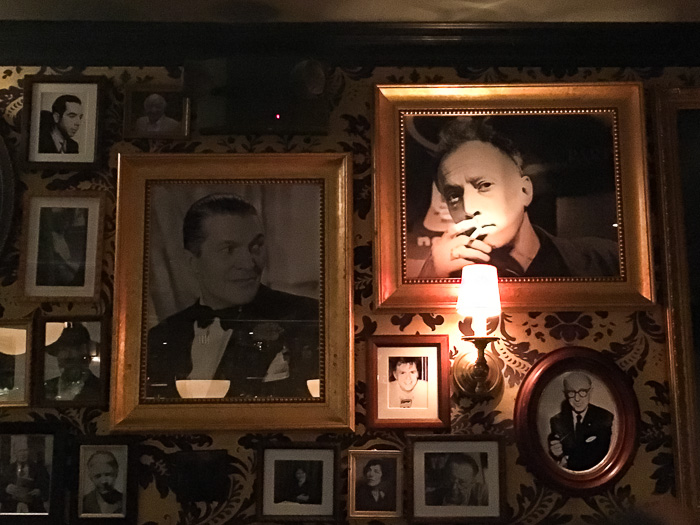 Most of the other vestiges of this former dive have gone the way of Kim's Video and pay phones, though. After the original Chumley's literally collapsed to the ground – like many of its former regulars? – it was partly revived by owner Jim Miller. The space was an empty white box when the project was handed over to restauranteur Alessandro Borgognone of Sushi Nakazawa, who rebuilt the old Chumley's from the studs, seeking out replacements for all the old book jackets that used to line the walls and adding a plethora of author portraits and fancy wallpaper. The splintered floorboards have been replaced with burnished new wood, the tufted leather banquettes are buttery soft, and the lighting looks as if it was sourced from a very haute library.
The crowd seems to be a mix of artsy types and bankers, though now it's getting harder to tell which is which. Is the guy wearing a retro ski hat at the dinner table some kind of creative type or someone trying to look like a creative type by wearing a ski hat at the dinner table?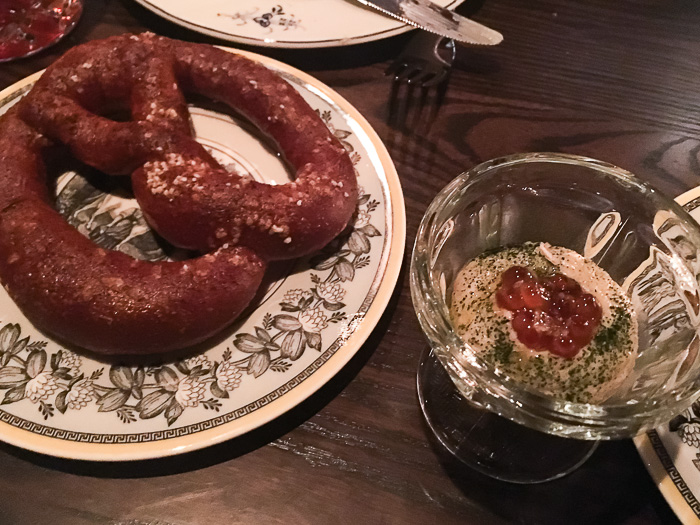 The well-stocked bar (some things never change) would be a good place to get a drink, though this seemed like more of an option after 9pm when the strict reservations-only policy loosens up. The Manhattan in a crystal tumbler is classically good, especially when paired with a freshly baked pretzel ($9), which arrives with a little pot of garlicky remoulade topped with salmon roe.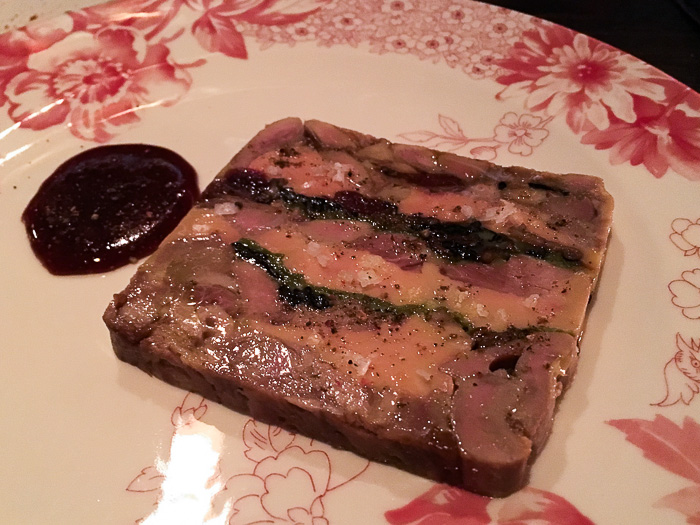 The foie gras terrine ($18) is more of a crapshoot, since it is actually layers of foie gras interspersed with layers of vegetables and ham hocks. In Paris this would be listed on the menu as country paté, not just "foie gras," as it is advertised here. The foie gras part was infinitely more desirable and got divvied up accordingly.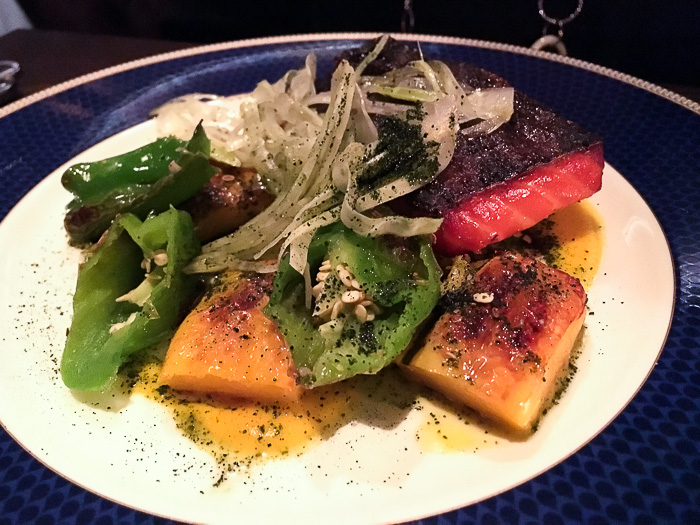 Ocean trout ($26), aka arctic char, is excellent, flaky and perfectly seared, set next to a swirl of creamy mustard sauce. We only wished the accompanying pepper had a little less raw crunch.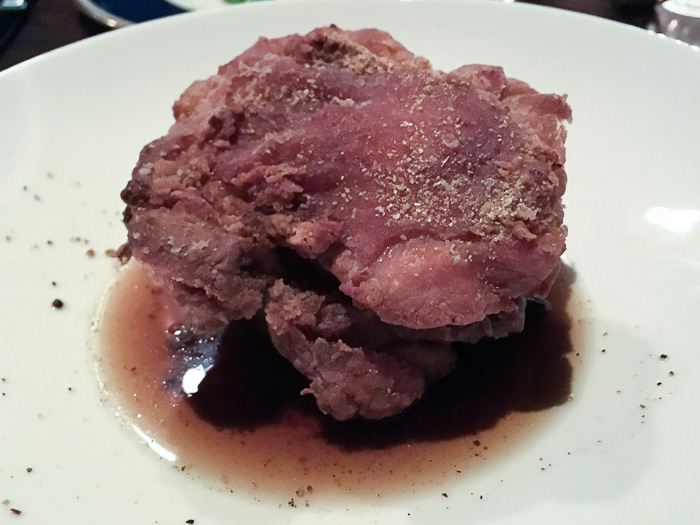 Crispy chicken with cognac sauce ($23)  straddles the line between France and the U.S., and it's a little too sophisticated to be homey. You lose some of the key crispness of fried chicken with a sauce that is very liquid. There's a reason fried chicken usually comes with gravy and roast chicken with sauce. 
The new restaurant does not seem to have a pastry chef in house, and the only dessert on offer was vanilla ice cream with a parsnip purée. Um? We skipped this.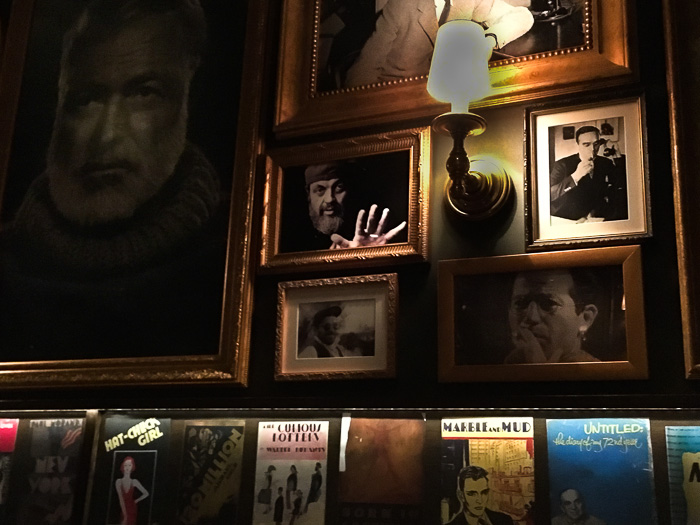 As someone who used to frequent the old Chumley's and drink pitchers of beer at the battered and scarred wood tables, I never thought this would someday be the sort of place where whiskey arrives in a crystal tumbler and classic jazz is piped into a spotless bathroom. But there you have it. We salute Borgognone and Miller for bringing Chumley's back from the ashes, or rubble in this case, at huge expense, therefore I will probably go back for one of those "86'd burgers" with bone marrow ($25). 
At this early stage let's hope it reclaims some of its treasured neighborhood vibe. You can no longer go in to Chumley's though the alley in the back, but pull back the velvet curtain and you'll see the door is still there. 
Chumley's
86 Bedford Street between Barrow and Grove Streets
West Village
New York, NY
212-675-2081
Reservations available on Open Table