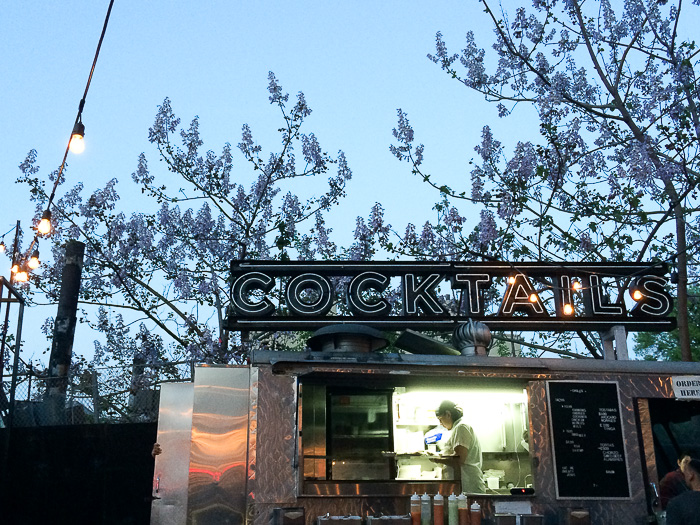 This sunny corner spot by the owners of Mayfield, also in Bed Stuy, opened just in time for outdoor dining season. The main attraction is the back patio, which in Hot Bird fashion holds several picnic tables and a food truck. It's not quite as large a space, so you may find yourself jockeying for position during peak hours, but think of it as an excuse to make friends with your neighbors.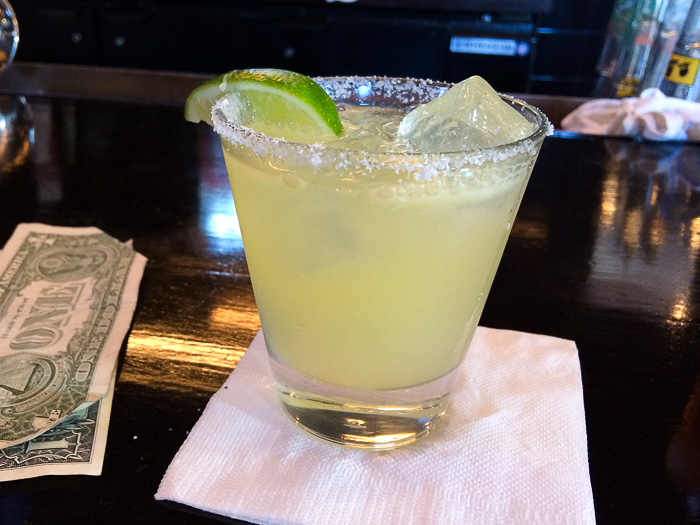 Chilo's is more of a bar with food than a restaurant, so don't skip the margaritas. In addition to your standard lime and tequila version, there are a couple of specialty frozen margaritas on tap, like the Oaxaca Flaca Flame, made with watermelon, mezcal and ancho chiles. There are a decent number of beers on tap, plus Tecate in a can.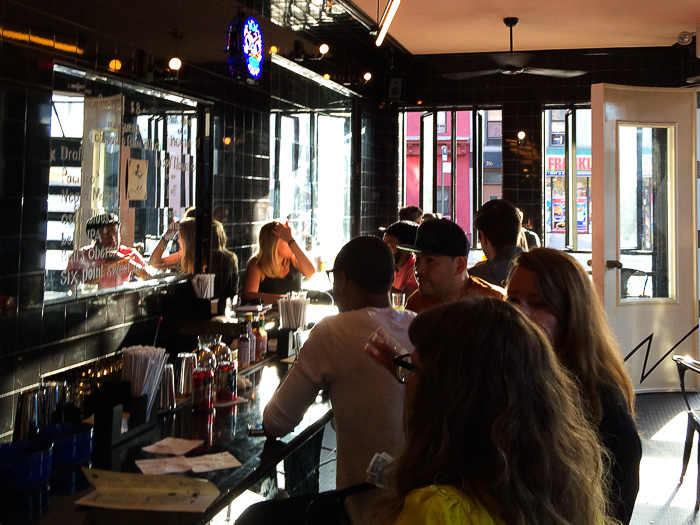 The stainless steel food truck is a glory to behold though, with its big "cocktails" sign on top. They're already turning out great tacos even though Chilo's has only been open a couple of weeks. In the cochinitas tacos, the delicious pork shoulder, braised until incredibly tender, lolls in a pool of spicy chile sauce on a pair of flour tortillas. Our other favorite was the fish taco, stuffed with battered and fried fish drizzled with crema, fresh lettuce and lime juice. The smoked beef taco was also impressive. There are a couple of other taco standards, including a vegetarian option of cactus, plus flautas.
If you haven't strolled down Franklin Avenue recently, it's definitely worth a look. From fancy food and drinks court Berg'n to a number of new bars with windows thrown open to the warm weather, there's a lot to explore here in the summer months.
Chilo's
323 Franklin Avenue at Clifton Street
Bedford-Stuyvesant
Brooklyn, NY
718-676-5245
chilosbk.com