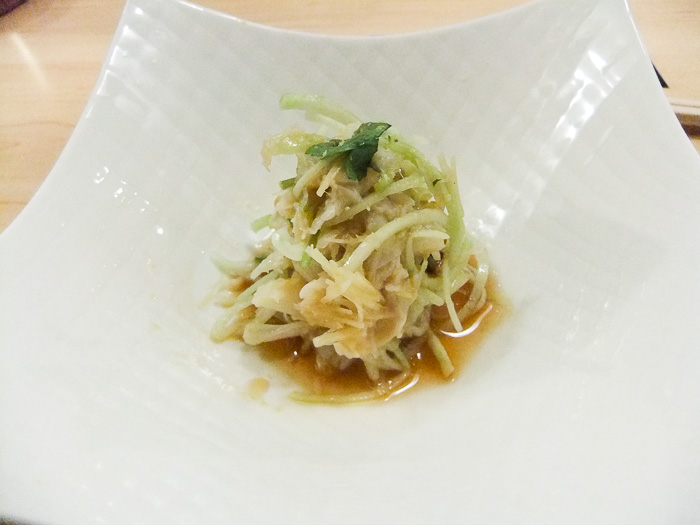 There are a couple places near my apartment where I would eat once a week if money were no object. One is Blue Hill, another is Neta, the sliver of a sushi restaurant opened on an unlikely block of 8th street populated by defunct shoe shops and a Gray's Papaya. The omakase, made by Masa alums Nik Kim and Jimmy Lau, will set you back $95, but it is money so well spent that, as at Blue Hill, you will start plotting your next meal here before you even walk out the door. 
It starts with an airy mound of dungeness crab tataki jumbled with cucumber thin as angelhair pasta and dressed in a soy dressing.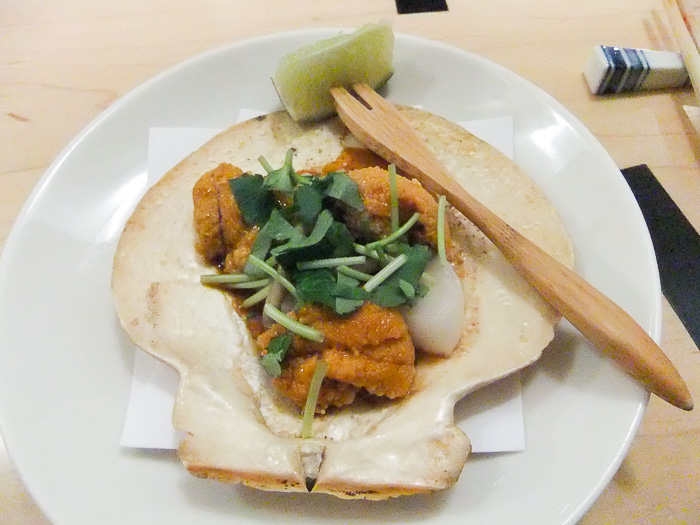 Luscious whorls of San Francisco uni top scallops just sliced from the shell, and mushroom sauce gives it a surf-n-turf spin. A squeeze of lime juice adds a ceviche-like brightness.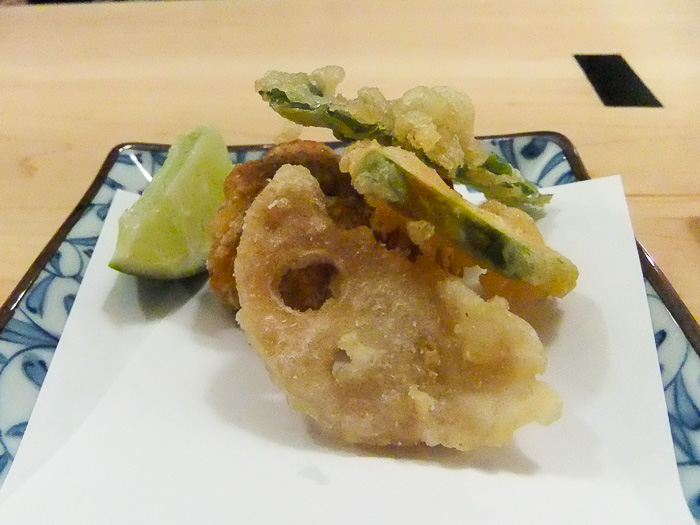 A tender lump of monkfish gets tossed in the fryer with root vegetables for a light and crispy tempura.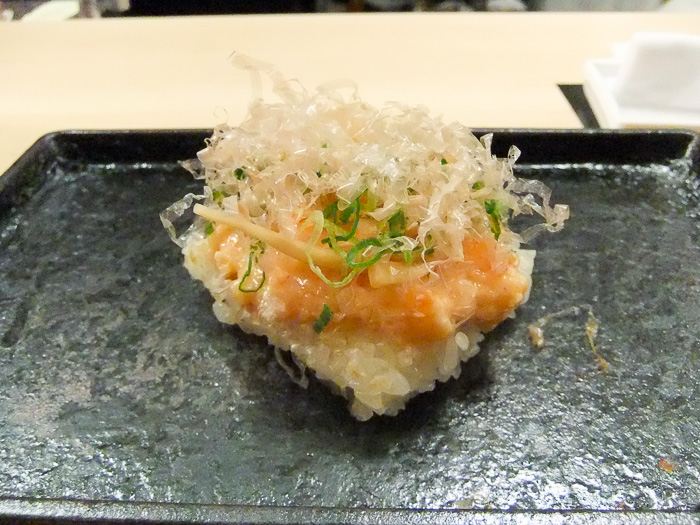 The quintessentially Chinese numb-tingling flavor of Szechuan peppercorns meets Japanese-style salmon in a tartare garnished with umami-rich bonito flakes.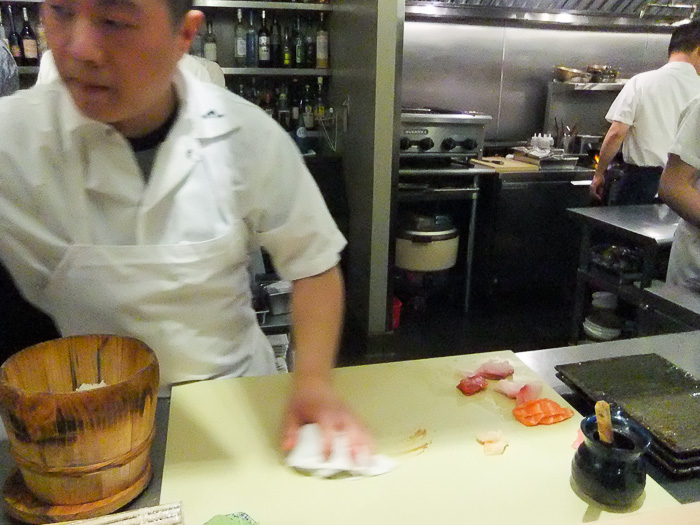 Then the sushi starts coming, one divine piece after another, the rice still slightly warm and perfumed with mirin, the fish sparkling fresh. We popped it in our mouths like candy, willing ourselves to savor each bite but overcome with sushi-crazed greed. So I ate a couple pieces before photographing them, but here are most: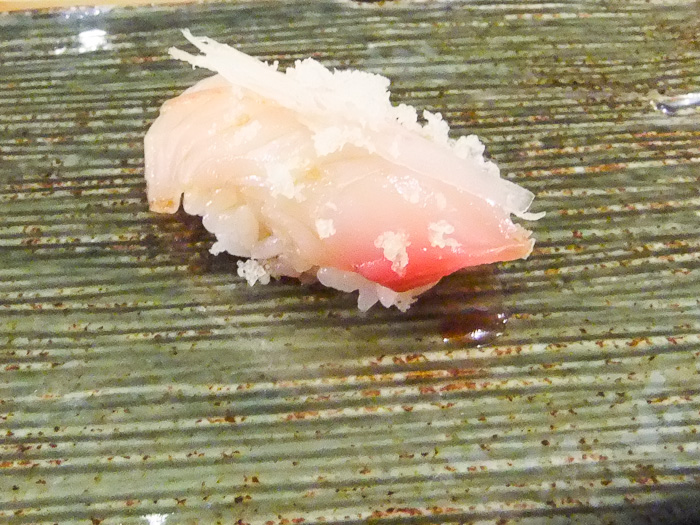 Spanish mackerel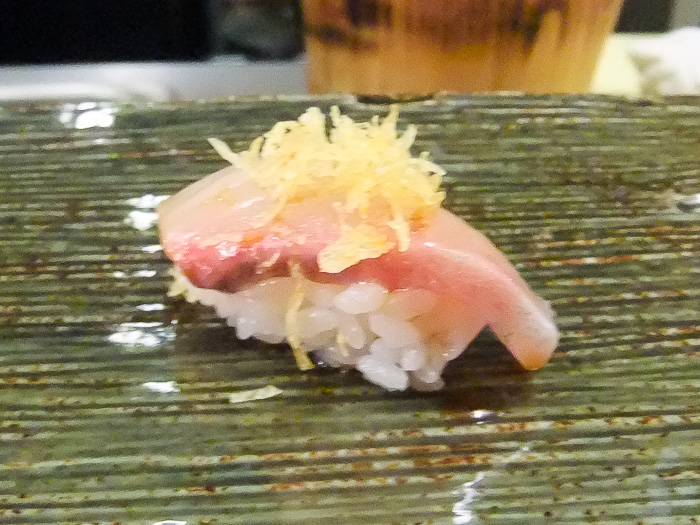 Hamachi garnished with potato threads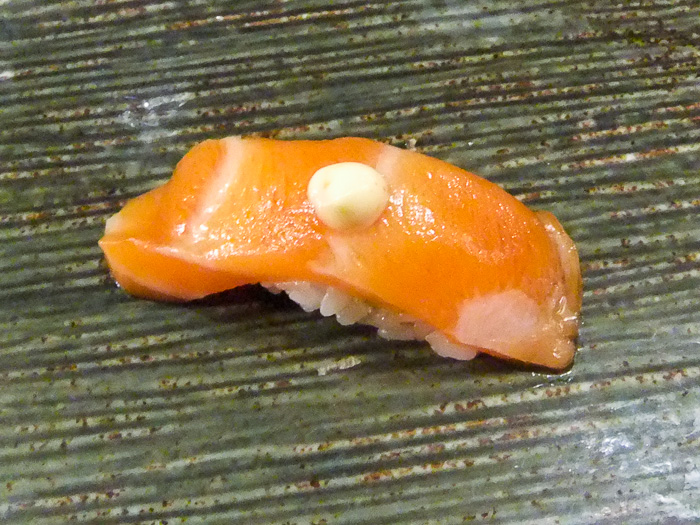 Salmon with mustard (this one tasted surprisingly French due to the fresh sharpness of the mustard)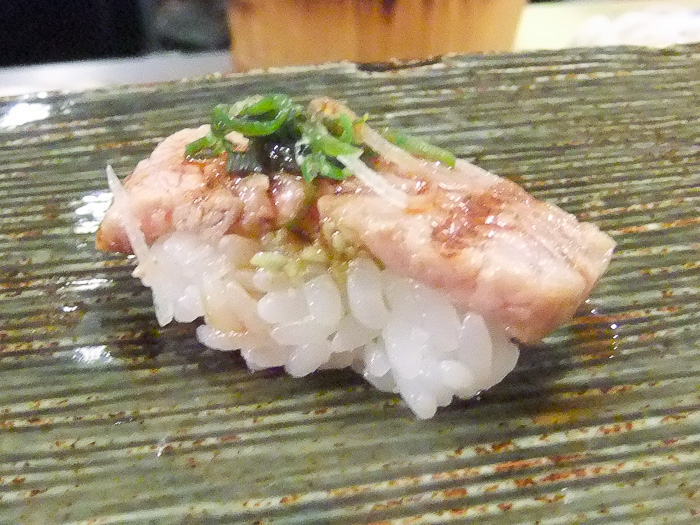 Grilled toro sinew with scallions and garlic sauce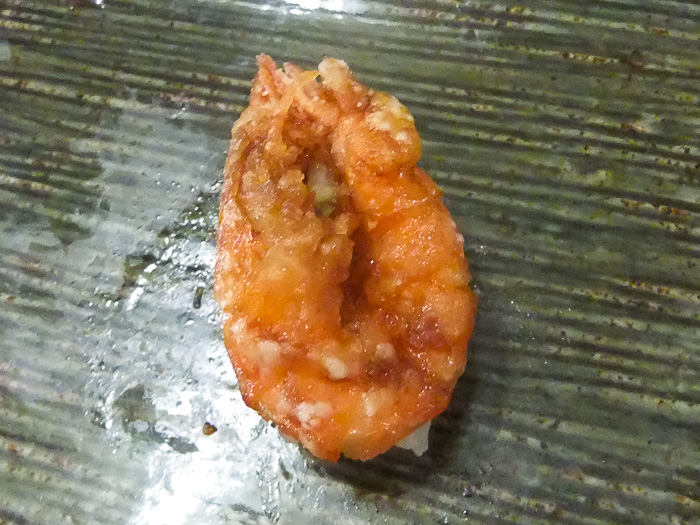 Grilled sweet shrimp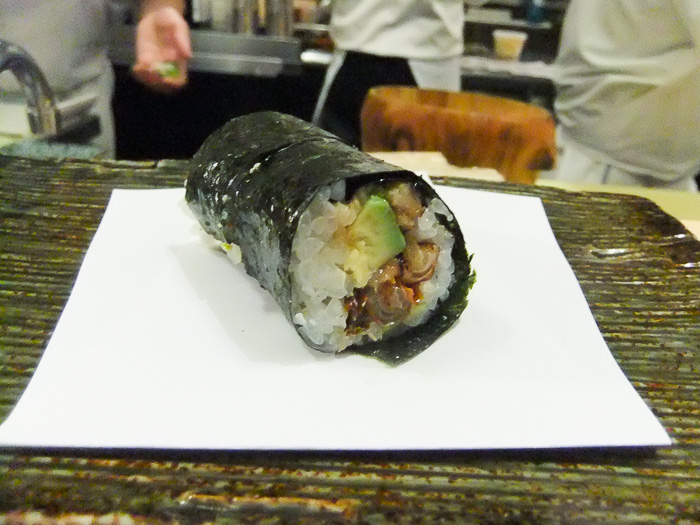 Eel and avocado roll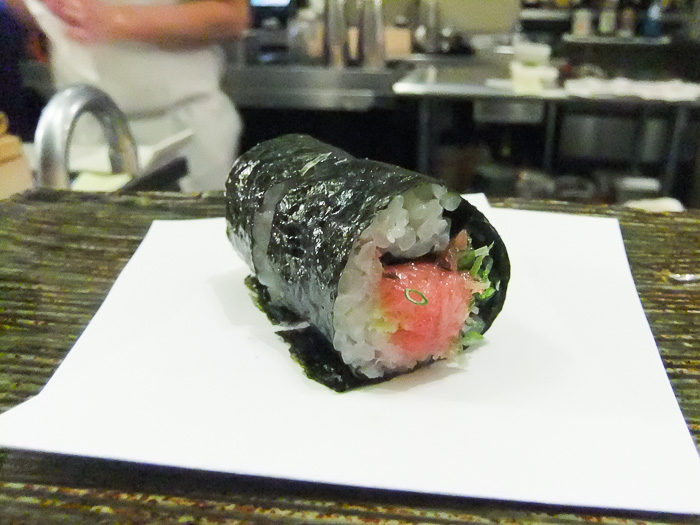 Toro and scallion roll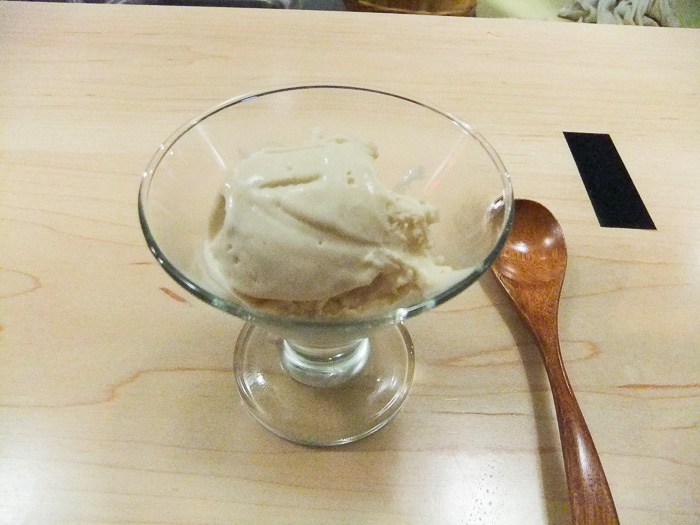 And to finish, peanut butter ice cream.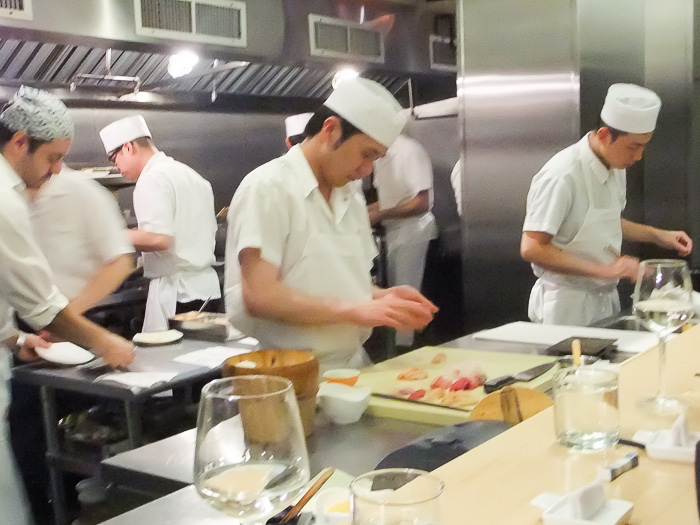 Despite the high quality of the food and the pedigree of the chefs – Masa has a reverent, temple-like atmosphere – Neta isn't at all stuffy. Bill Withers and guitar-fueled classic rock play at a reasonable decibel on the stereo, and if you're seated at the sushi counter, you'll feel like you're at one of those convivial dinner parties where all the guests end up congregating in the kitchen.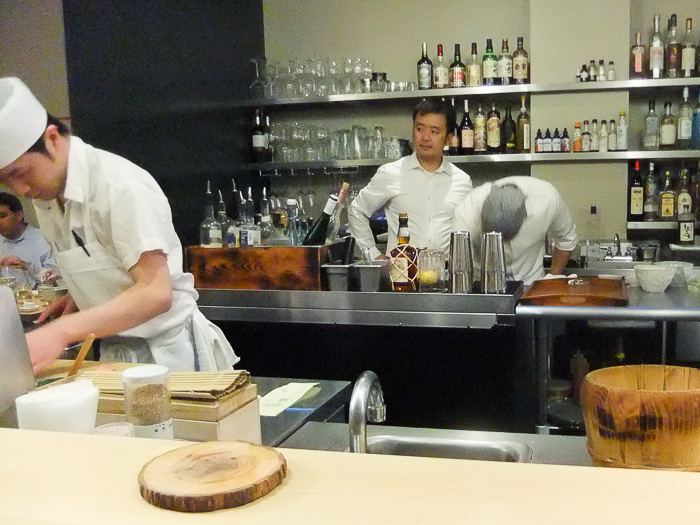 The concept here is taking American ingredients and applying the most elevated Japanese techniques – all without flying to Tokyo to get the fish. So your scallops are likely to come from Cape Cod, the uni from Maine or San Francisco.
The fish is top quality and super fresh, as we could see when one of the sushi chefs displayed a huge backbone of tuna. They scraped out the flesh with a teaspoon for the ultimate rich treat for one VIP seated next to us.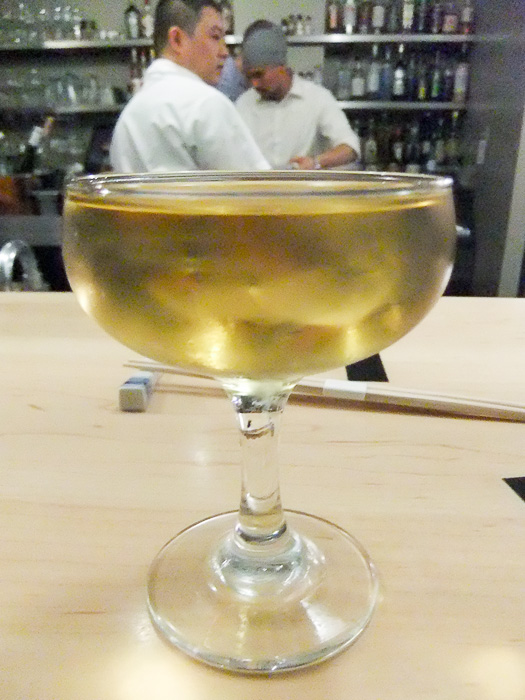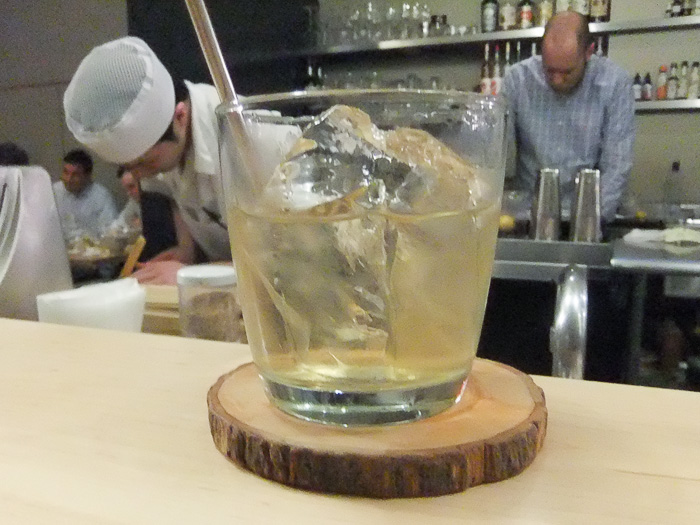 Even though the decor here is about as basic as it gets – white walls and stainless steel counters – there's a buzzy energy that really adds to the atmosphere. The chefs' enthusiasm is contagious and their handiwork as fun to watch as it is delicious to eat.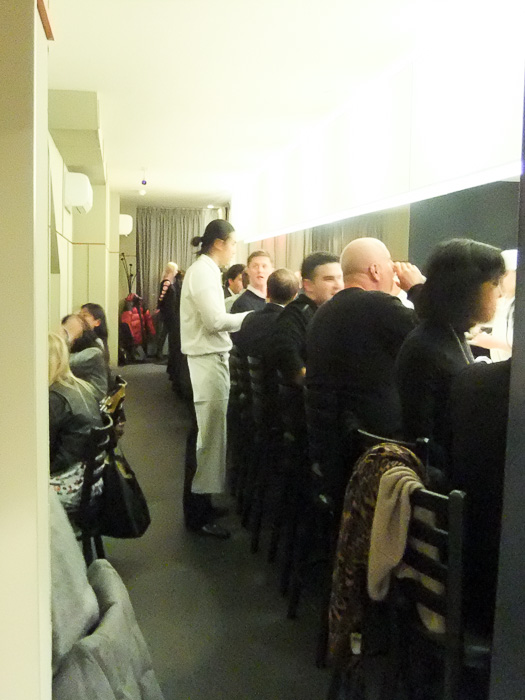 And if the price tag sticks in your craw, just think how expensive this would all be at Masa.
Neta
61 West 8th Street, between Fifth and Sixth Avenues
Greenwich Village
New York, NY
212-505-2610
netanyc.com
Reservations available online.