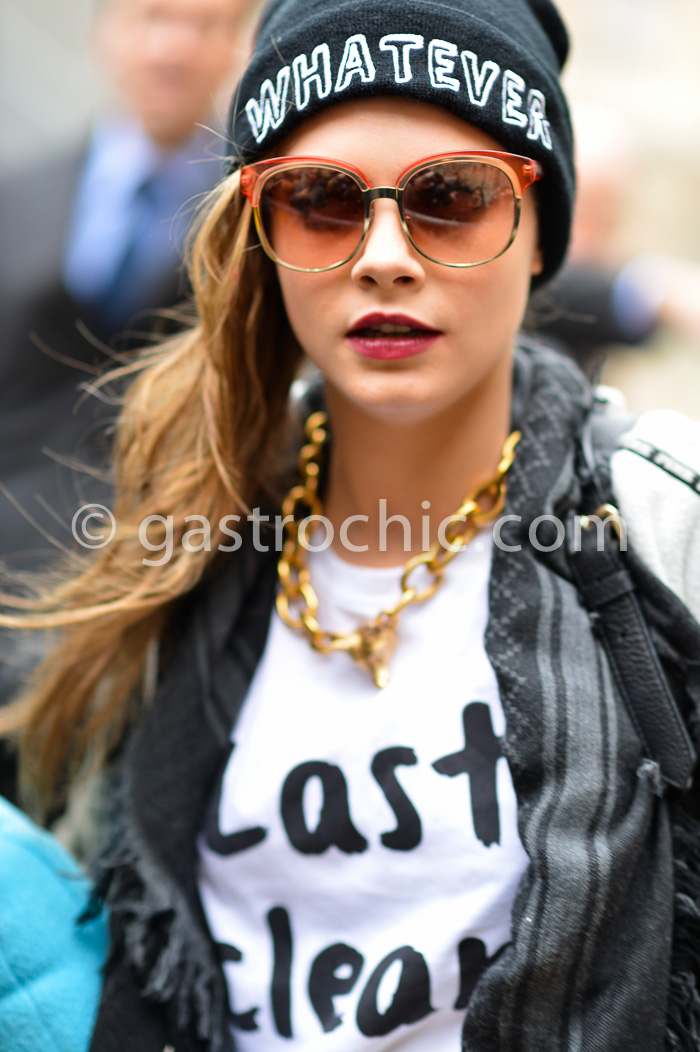 Happy end of fashion week!
As you can imagine from these four weeks straight of fashion week photos, it's a long haul, and by the end people get a little crazy – usually in a good way. After the Louis Vuitton, top model Cara Delevingne broke free of her security detail and sprinted across the plaza holding a blue plush head rest and jumbo bag of peanut M&Ms, gleefully mixing with teenage fans who'd waited hours to get her photo. Then, as the French security guys shouted and looked on in utter befuddlement, she did some Rockette high kicks for us in her Chanel high tops and shirt that read "Last Clean T-Shirt." Unforgettable.
Action shots after the jump.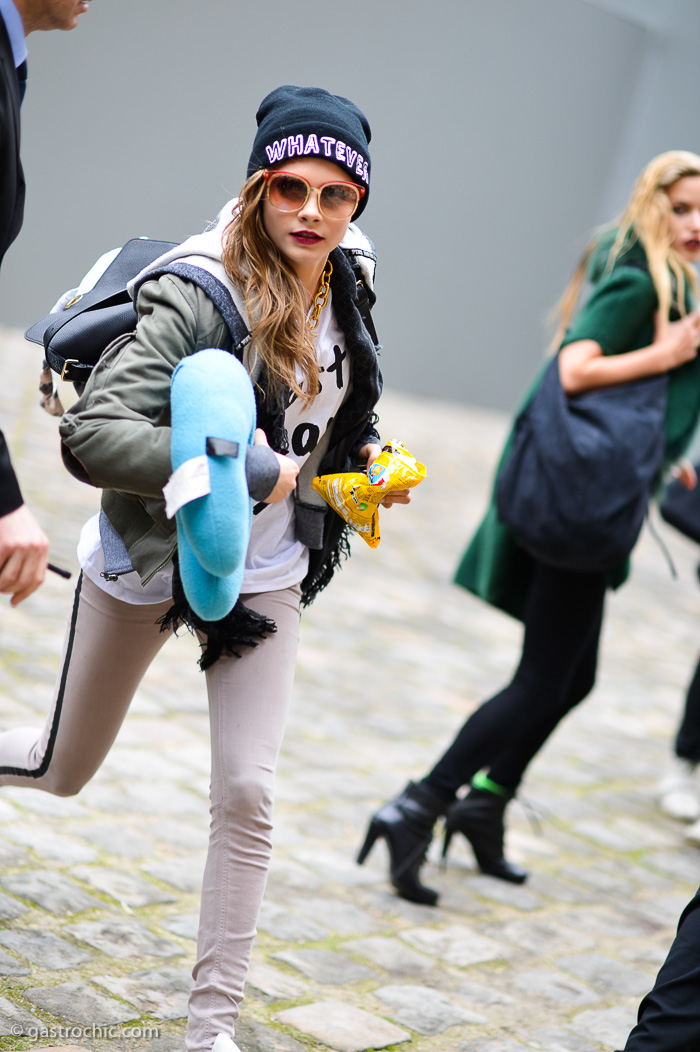 Sprinting away from the security team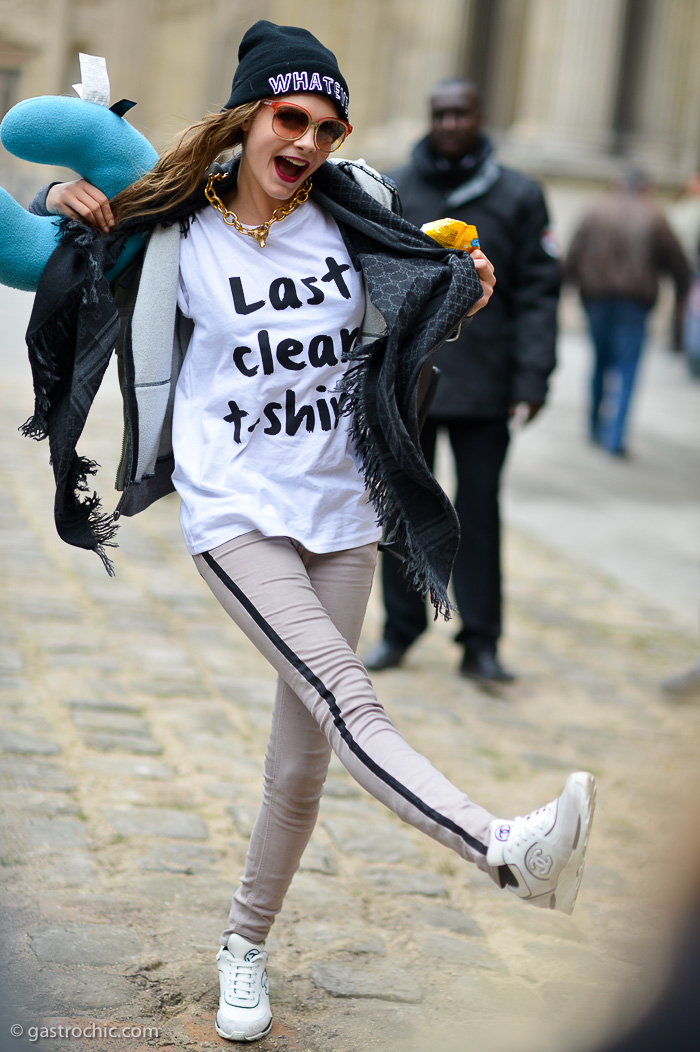 A few Rockette kicks on her way to the car