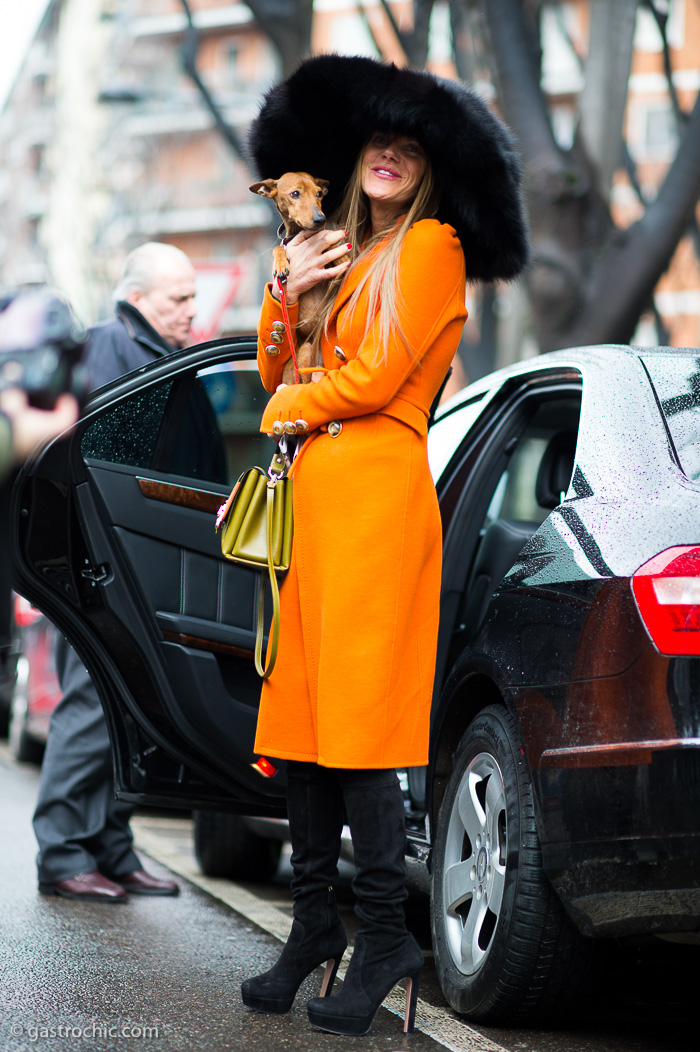 Every once in a while a very special guest star appears at Milan fashion week: Anna Dello Russo's little dog Cucciolina. Even the most jaded fashion editors at the Armani show melted at the sight of this piccolina. Here she is with Anna in a Marc Jacobs fur hat. Close up of Cucciolina – and Anna Dello Russo's bag – after the jump.
Update: Anna Dello Russo's coat is Dsquared2 prefall 2013 and her bag is Paula Cademartori.
Cucciolina did not like the cold, wet pavement! Glad I wasn't the only one being a princess about the rain and snow in Milan.