CLOSED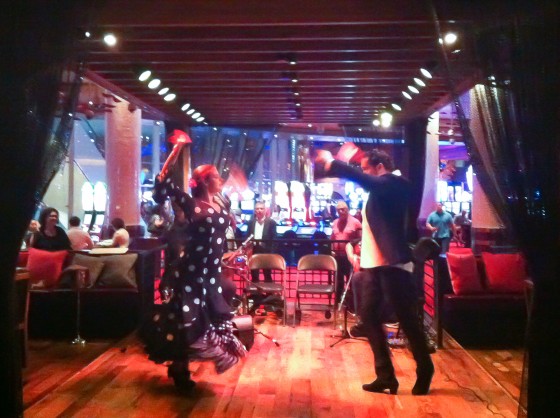 When a Philadelphia-based Iron Chef opens a new restaurant in nearby Atlantic City, it's time to tune in. Jose Garces is known for his inspired Latin fusion cooking, usually on display at the acclaimed tapas restaurant Amada in Philadelphia. This summer he spun off a new branch of Amada at the multi-million-dollar Revel Resort, the latest attraction in a gambling town that's on the up and up.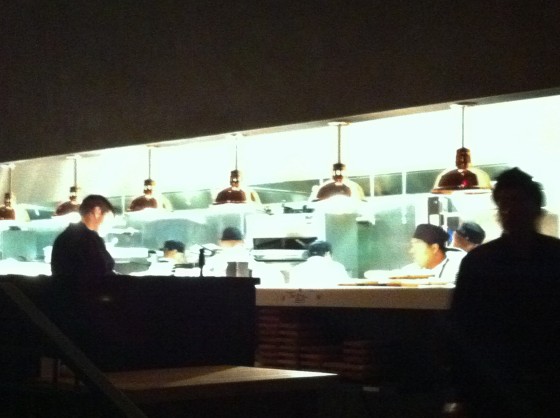 Though the menu includes several Latin-fusion entrees, like sea bream with smoked potatoes ($17) or seared foie gras with orange crema ($23), Amada is essentially a tapas restaurant. If you already know which types of tapas you like, order them, because these traditional dishes are an excellent litmus test of Garces' skill in the kitchen.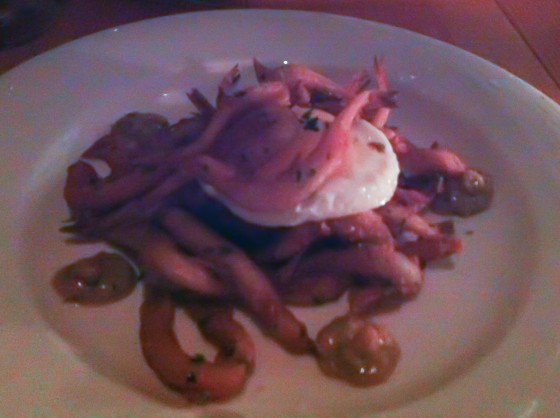 The crispy baby fish with fried egg (chanquetes, $11), like much of the tapas, displays the perfect balance of creativity and restraint. Tender fish strips have just the right amount of crunch and a hint of heat tempered by the runny egg yolk.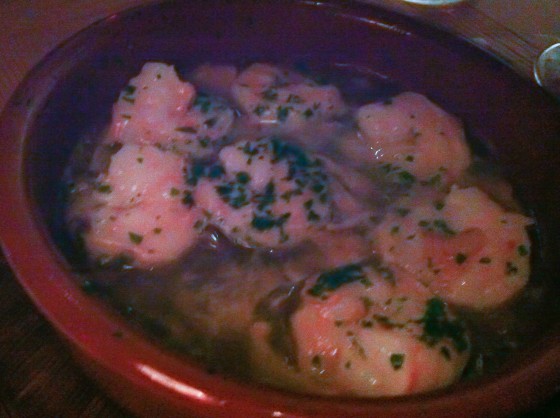 These are relatively subtle compared to other dishes that don't stint on strong Spanish flavor. Clams arrive nestled in sauce slicked with a layer of spicy oil from fresh chorizo ($11). Garlic shrimp ($9) are so intensely garlicky you won't believe you can eat them – until you order a second round.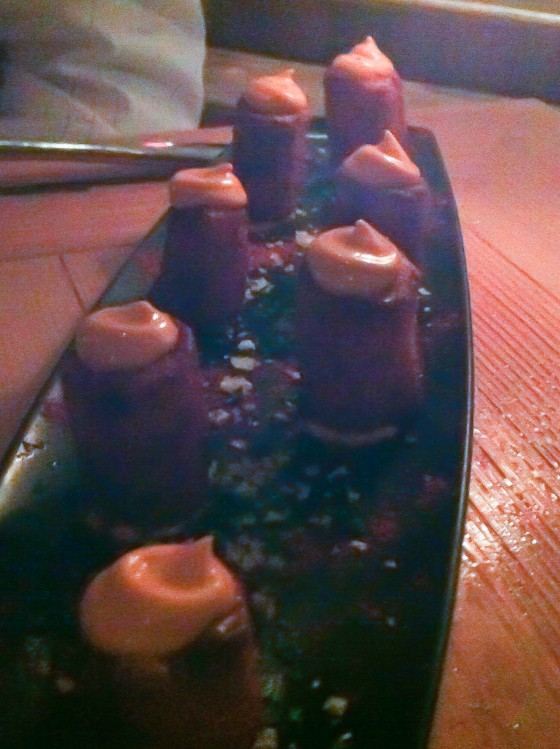 There are a few new twists on old favorites. Patatas bravas ($5) aren't served as the usual chunks of potato but as pretty little cylinders formed of twice-baked potatoes, crispy and fried outside, creamy inside, and topped with a cap of pimenton mayonnaise.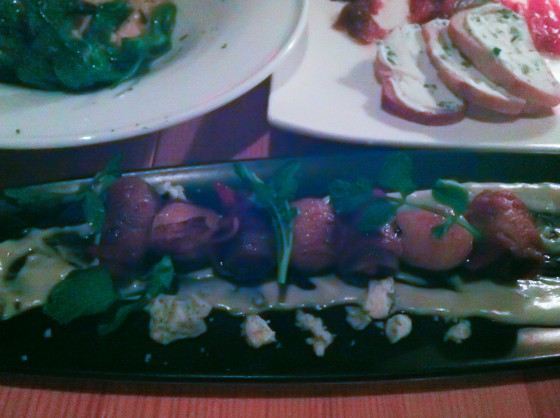 Bacon-wrapped dates ($9.50) have not just the salty-candy goodness we've come to expect from this tapas hit but a new layer of flavor from the La Peral Spanish blue cheese crumbled alongside.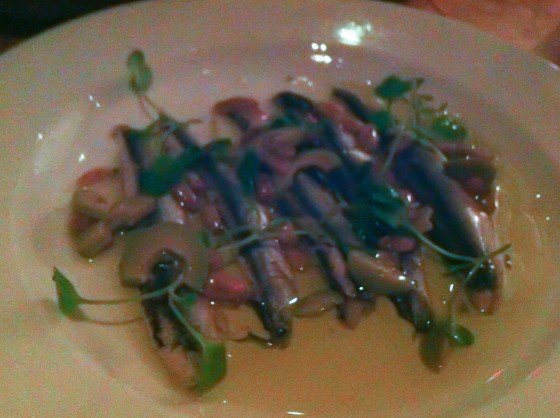 White anchovies ($11) may be notable for their strong umami flavor, but olives, baby greens, extra virgin olive oil, and pine nuts bring out their delicacy.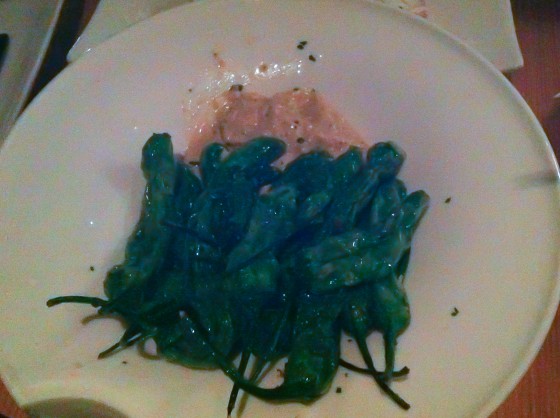 The only thing better than flash fried padron peppers sprinkled with sea salt? Flash fried peppers sprinkled with sea salt and served with an intriguing Catalan pepper and almond sauce called salbitxada ($6).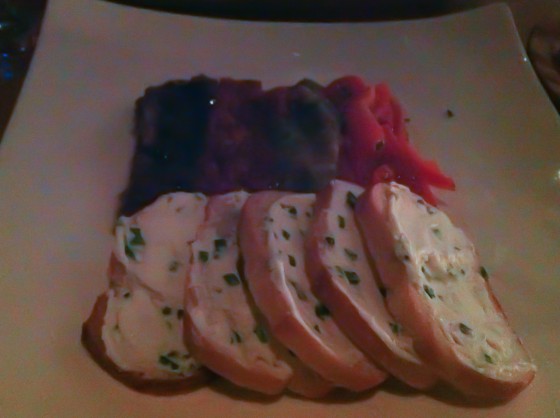 One dish was less exciting than the others, the roasted vegetables with goat cheese ($9). But then again it didn't sound very exciting on the menu, either.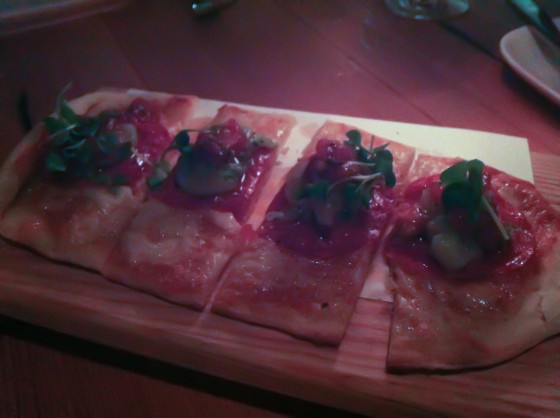 Pizza may be Italian, but the Catalonian coca is its close relative. At Amada the chorizo, shrimp and garbanzo bean puree coca ($10) is a great start to the meal.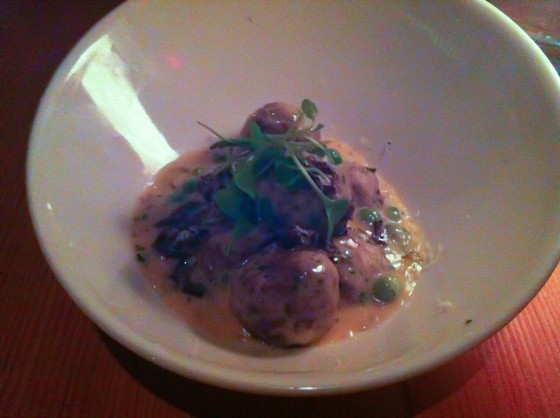 If you can tolerate truffles or truffle oil, which I can't, the lamb meatballs are supposedly quite good and balanced, with the woodsy truffle scent balanced out by spices and garlic. Marie Fromage can attest to this.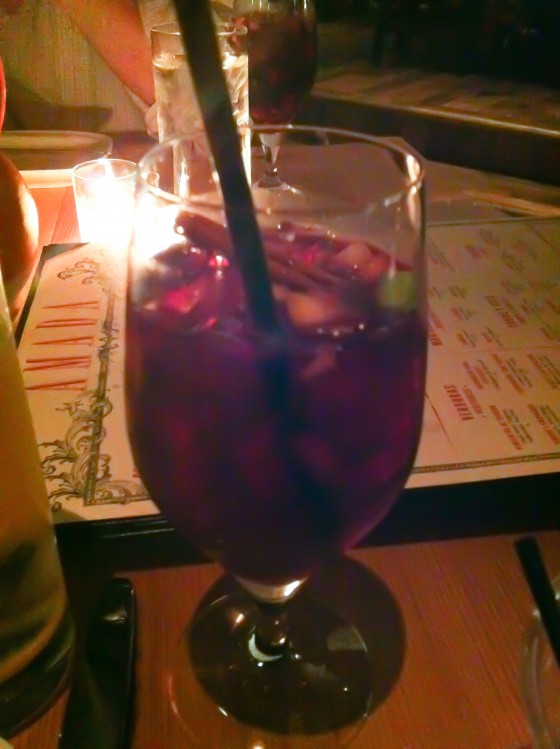 The only disappointing thing we consumed was the sangria. Though we had two pitchers of it between four people, we were still stone cold sober $80 later. It seems like Amada's is just a small pitcher of wine and ice, without any of the brandy that really gives sangria a kick.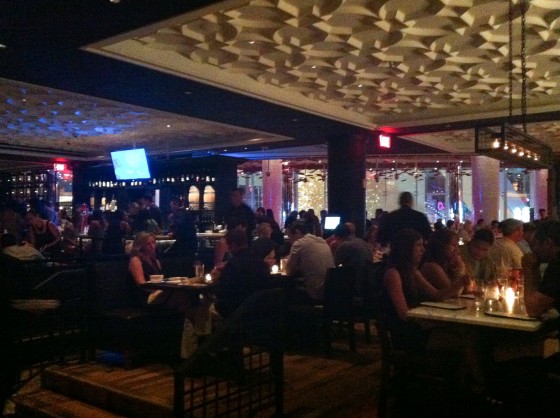 But Amada is also built for people who may not care much about what they eat or drink but really care about the scene. There is entertainment here not just in the crowd, which is surprisingly posh and sophisticated, especially now when Revel is in the midst of recruiting the high rollers, but actually on stage, where flamenco dancers whirl away the evening. The dark wood accents, molded ceilings and banquettes enclosed in airy metal structures like birdcages, hung with globe lights.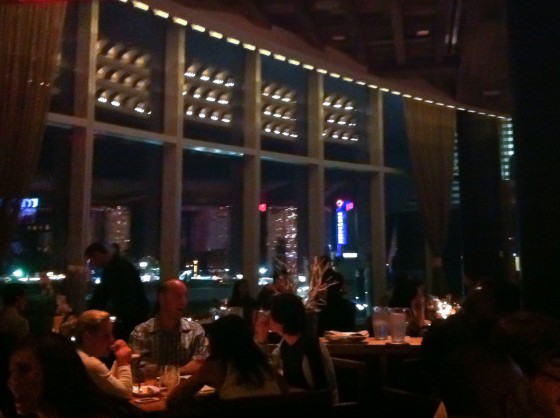 Amada has real energy and – unlike so many casino restaurants – a beautiful view. So you can forget you're forgetting you're in a casino for an hour or two. But you won't want to forget how to get back here.
Amada at Revel
500 Boardwalk
Atlantic City, New Jersey
855-348-0500
revelresorts.com/dining/signature/amada
Reservations available online.