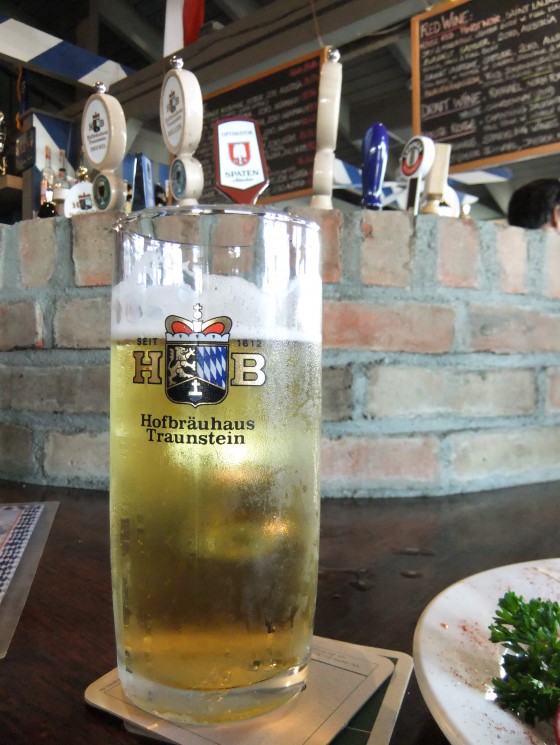 Zum Schneider in Montauk is one of those rare imports from Manhattan that actually fits into the neighborhood. The German beer hall – not a beer garden, since it is entirely enclosed – is luring in summer share house renters and local families alike for foosball, wiener schnitzel ($21), local scallops ($16/21) and German been on tap.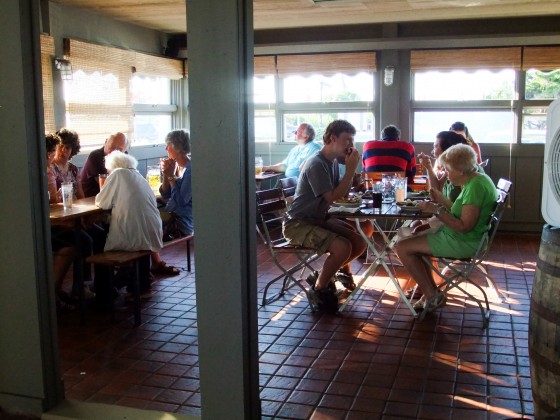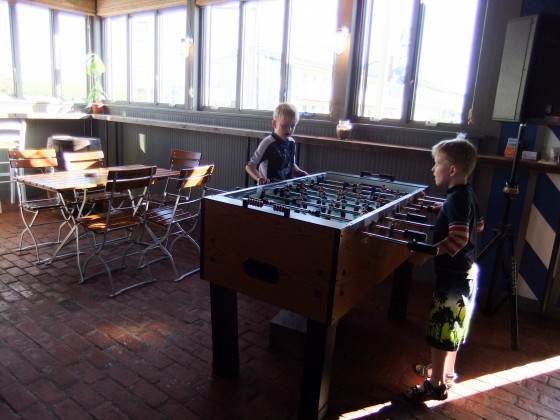 The sunny, airy interior is a nice place to while away the late afternoon. Try a stein of one of five Hofbrauhaus Traunsteiner beers that are exclusive the Zum Schneider in NY. The crisp, light but flavorful Traunstrainer Helles ($7), pictured at top, is the German take on a Greek lager.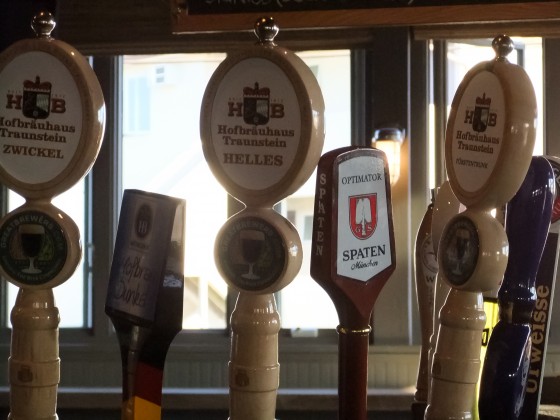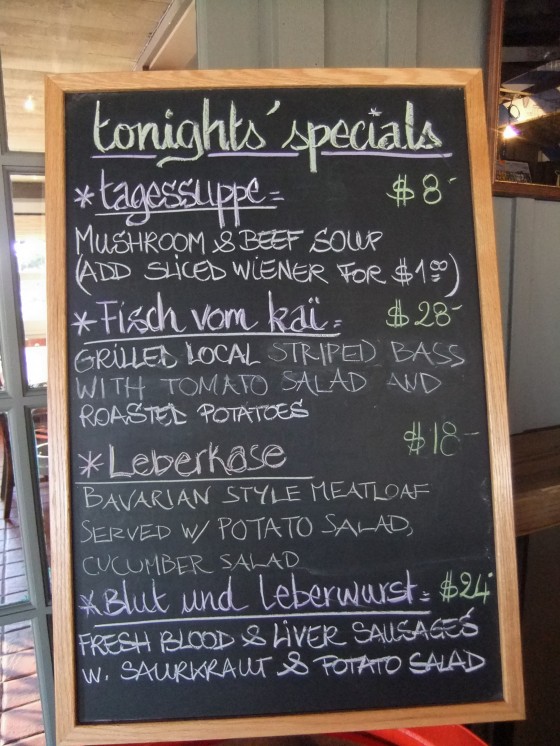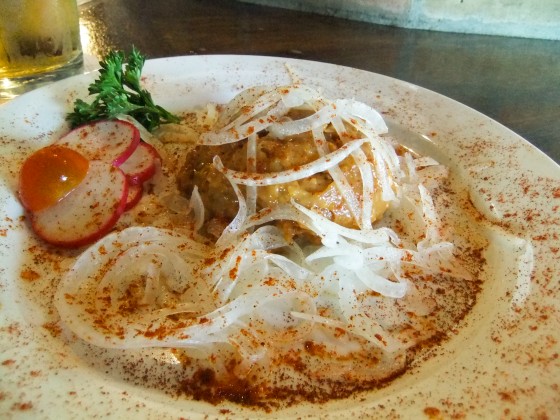 For a bar snack, if the pretzels ($4) are sold out, as they were on a recent Sunday, go for the o'batzda ($11), a traditional Bavarian cheese spread scattered with onions and served with thick slices of fresh country bread. It may taste like cheddar, but it's stinky enough to compete with French cheeses.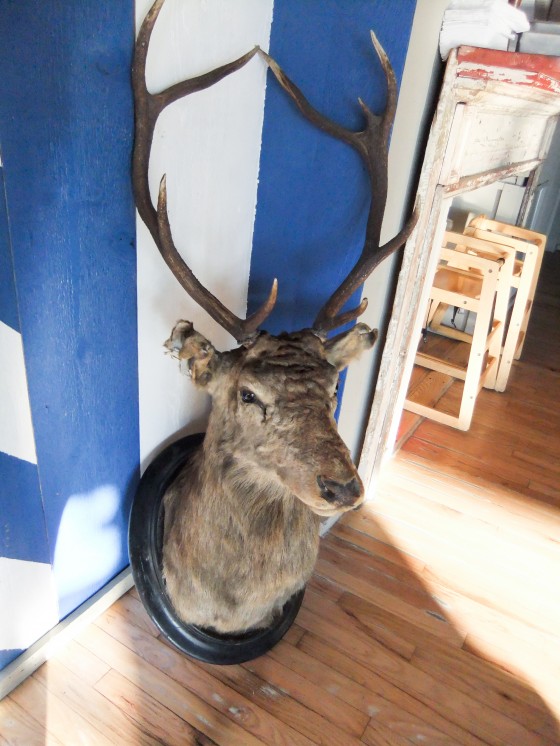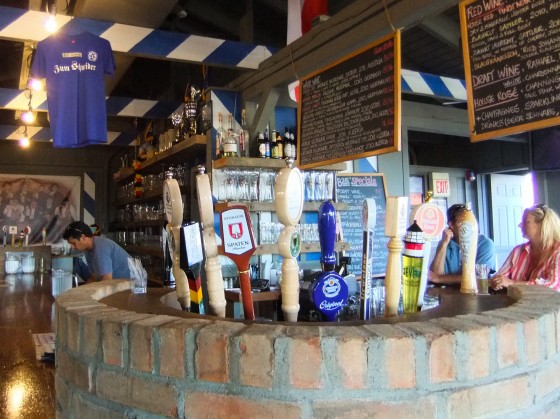 Unlike a lot of Montauk places that get particularly hectic during the cocktail hour, Zum Schneider MTK is a mellow, friendly place to unwind.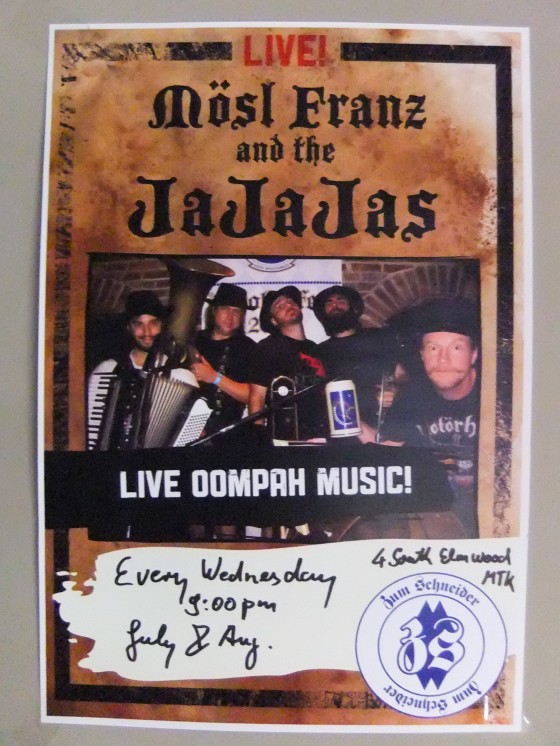 Of course, we haven't been there for the weekly Wednesday night oompah band. That might be a little wilder.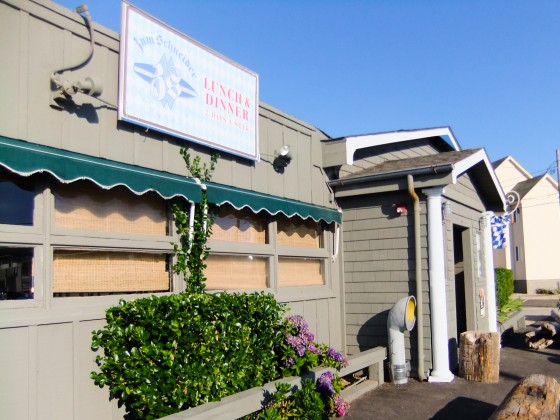 Zum Schneider MTK
4 South Elmwood Ave
Montauk, NY
631-238-5963
zumschneider.com/MTK.htm
Reservations accepted.