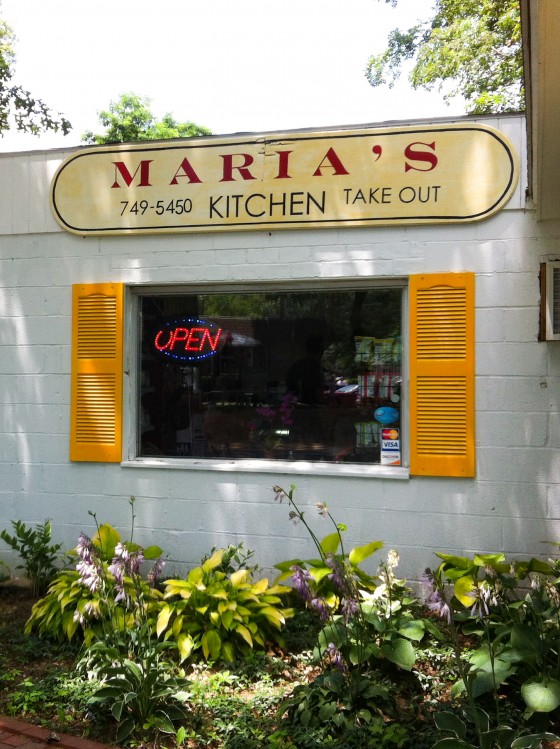 The authentic taste of Mexico City has sprung up in a most unlikely place: the WASPy enclave of Shelter Island, New York. Across the street from a sleepy pizza shop that's been there forever and down the road from the IGA supermarket is a little bodega with cheerful yellow shutters outside and racks of Polvorones cookies, Maseca corn flour and Jarritos soda within. The cars in the front parking lot run the gamut from soccer mom SUVs to flashy convertibles to landscaping trucks. The shop is a labor of love from Maria Schultheis, who worked in the juice bar that occupied this space last summer. Spending days at the juice bar and nights as a house cleaner, she saved up enough money to open Maria's Kitchen, which introduces the food of her native Puebla to the Hamptons.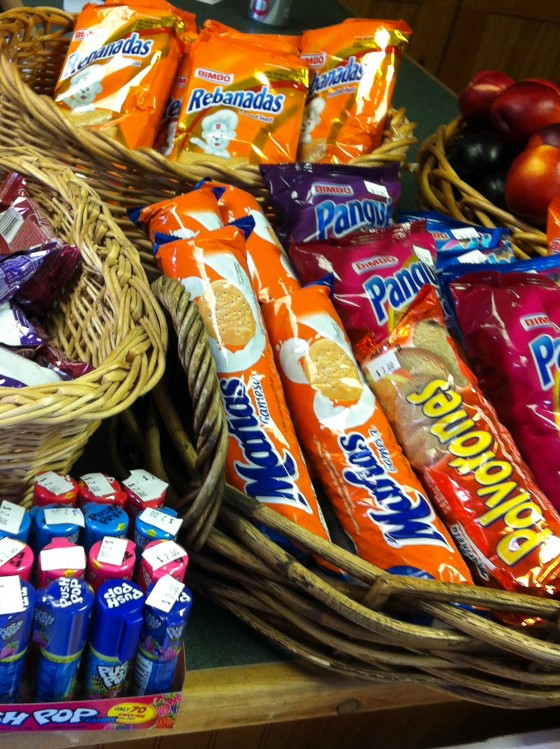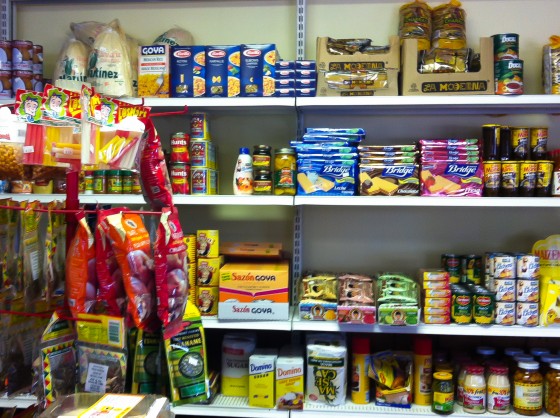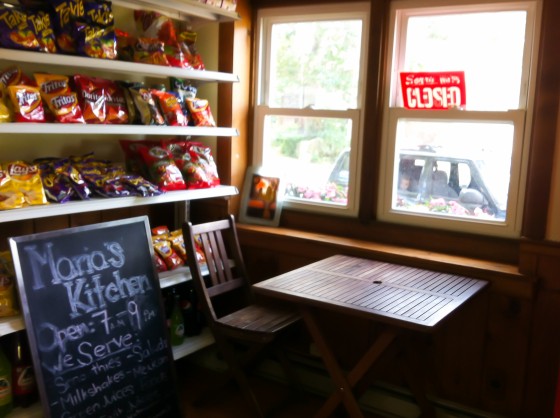 Maria's Kitchen isn't the place to go if you're looking for Hamptons fancy – or Hamptons prices. This little take-out shop is one step up from a taco truck, with two tables inside and a few more in a back patio stocked with mismatched chairs and umbrella tables offering up some blessed shade on a hot summer afternoon. It's bare bones, with no liquor license and food served on paper plates or in tinfoil takeout containers. The only real decoration is a flower mural painted by Maria's friend that runs along the back wall of the restaurant.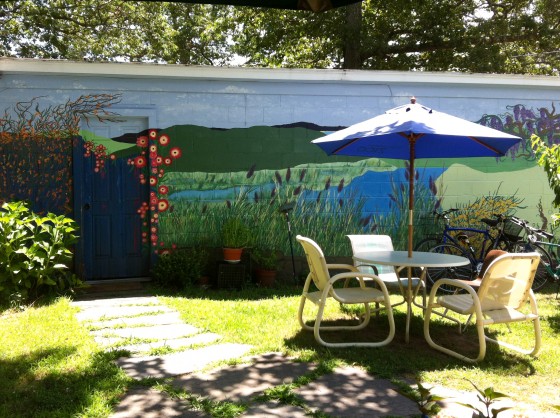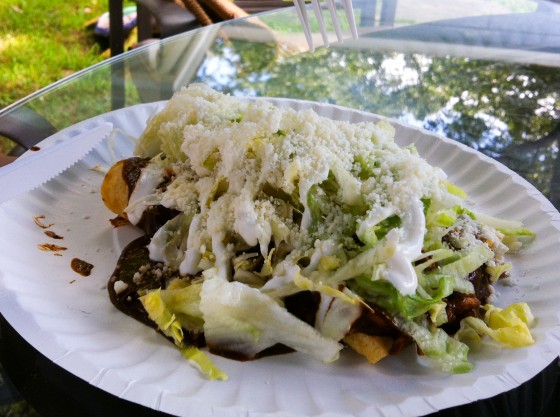 But it is the place to go if you're looking for chicken enchiladas ($8.50) with a bewitchingly good mole that's more smoky and spicy than sweet, with a low-burning chile heat that creeps up on you after the initial wave of cloves and cinnamon.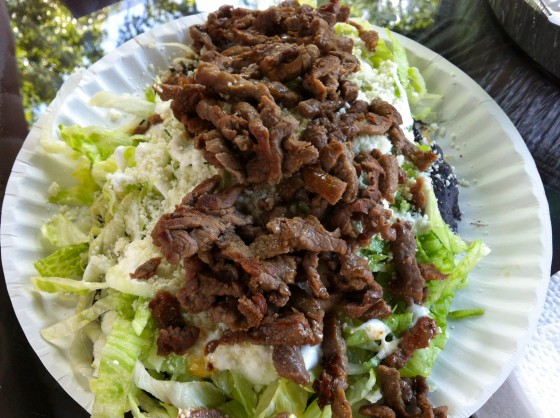 Mexico City street food like a huarache made with cecina ($8.50), Mexican salted and pounded beef, may be tipico there but it's not easy to find here. Maria's huarache is about a size 14 of a shoe, but you'll still want to plow through all the layers of crema, lettuce, queso fresco, black beans and the fried masa base.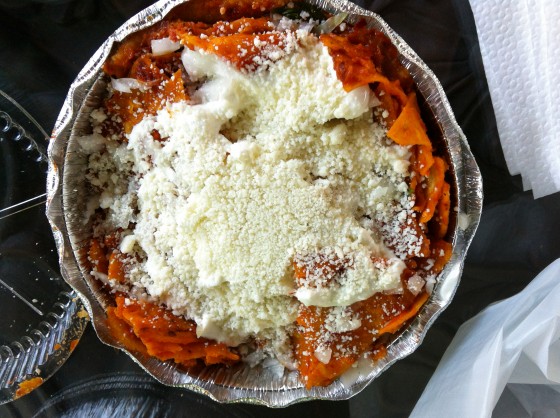 Anyone suffering the effects of a wild night at Sunset Beach should stop off the next morning for chilaquiles made with thick homemade tortilla chips soaked in ancho chile sauce ($7, $6 with two eggs).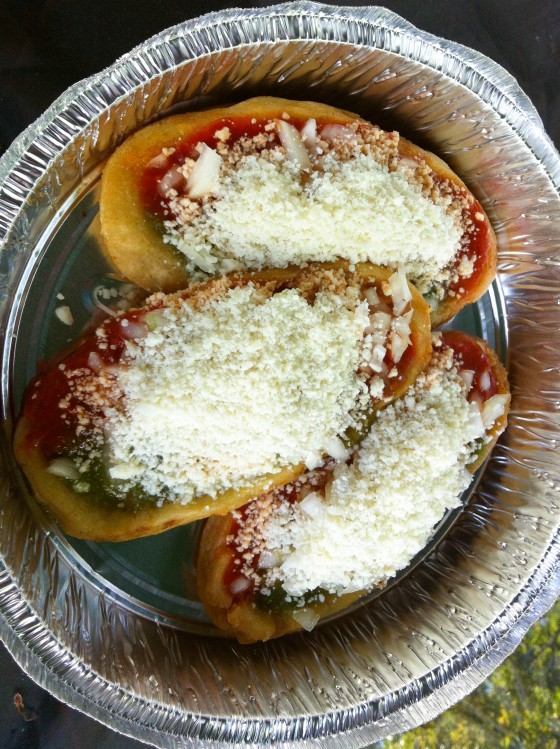 The grilled tortillas at the base of the vegetarian chalupas ($6) have the same crunchy corn goodness as the huarache, in a slightly daintier form.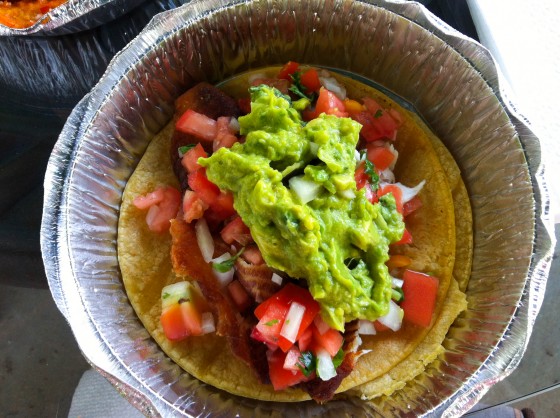 Fish tacos ($6) may not be a revelation in the Hamptons, but Maria's are made with the proper proportion of two six-inch corn tortillas stacked on top one another and garnished with fresh guacamole.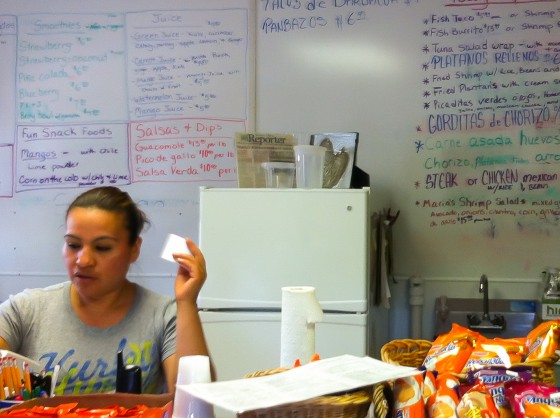 If all of this food makes you want to go on a juice cleanse, you're also in the right place: Schultheis is using the old smoothie machine to churn out real Mexico City-style licuados ($5) made with a selection of fruit like watermelon and mango. Half the menu is devoted to standards like fresh wraps, sandwiches and even New York bagels. But for Mexican food aficionados like my Shelter Island friend DBH, who lived in Mexico City for two years, the area of focus should be the delicious street food listed in the specials and the antojitos Mexicanos, all of which are made with homemade tortillas.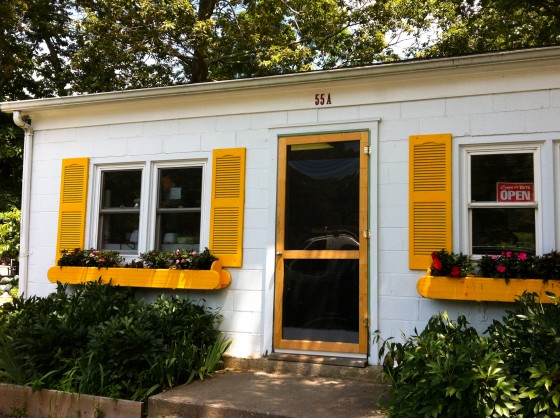 So how did all this stuff arrive on an island that has rarely seen a dried chile pepper, much less a whole mole? Once a week, Schultheis goes to Hampton Bays to stock up on Mexican ingredients and dry goods and brings them back over the Shelter Island ferry. She completely overhauled the kitchen of the juice bar to accommodate the wide variety of food now coming out of it. And plans are in the works for a take-out selection of pico de gallo, tortilla chips, guacamole, soups and an expanded patio seating in back.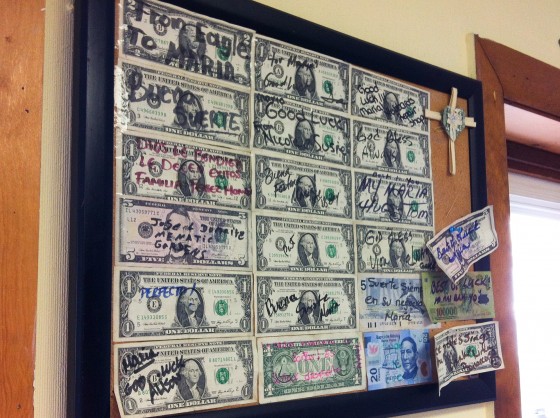 On the wall hangs a collection of dollar bills and pesos from well-wishers saying "buena suerte." Luck has played a part in the success of Maria's Kitchen so far, but even luckier are the Shelter Island residents who have this new gem in their backyard.
Maria's Kitchen
55 N. Ferry Road
Shelter Island, New York
631-749-5450
Summer hours: 7am-7pm Monday and Tuesday, 7am-9pm Wednesday to Saturday, 9am-6pm Sunday. The restaurant will be open Wednesday to Sunday during the winter.