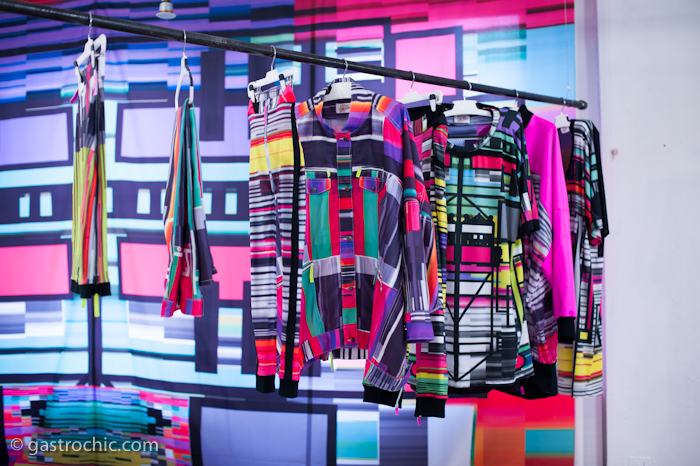 Parsons feted its first graduating class of fashion MFA students with an exhibit and party on Monday. The new program, which was partially funded by Parsons alum Donna Karan, has produced some incredibly talented new designers whose clothing wouldn't be out of place hanging next to much more established brands. Particularly interesting was a willingness to experiment with cutting edge technology in fabric design and technique. Here are a few highlights from the show.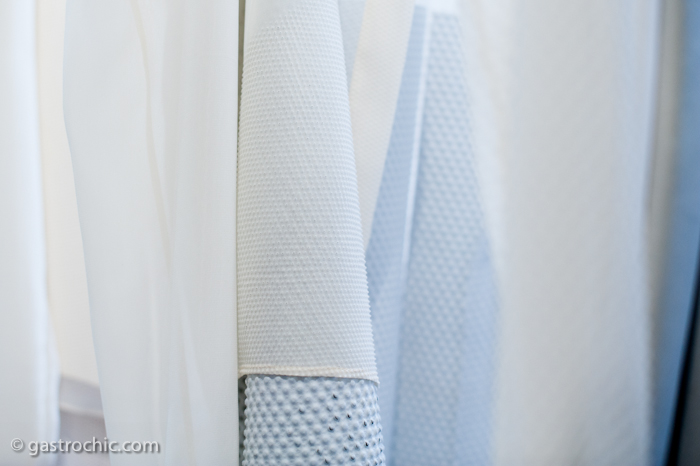 At top, sportswear in vivid high-tech prints by Carly Ellis. Above, fabric imprinted with a convex divot texture in Becket Fogg's clothing.
Deconstructed pleats in pastel colors in Jie Li's designs.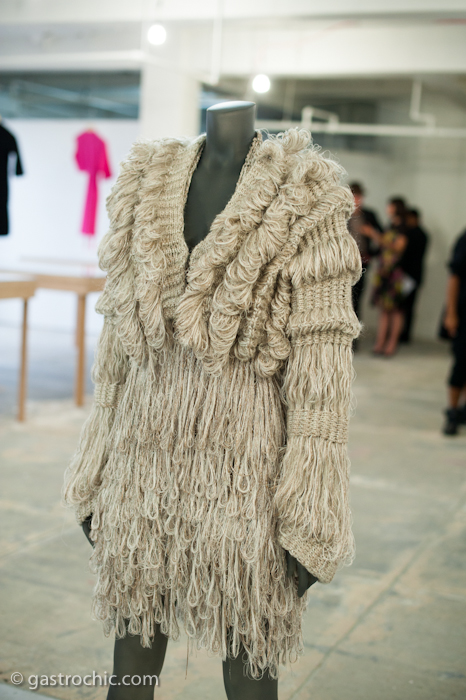 Paula Cheng's intricately knit dress.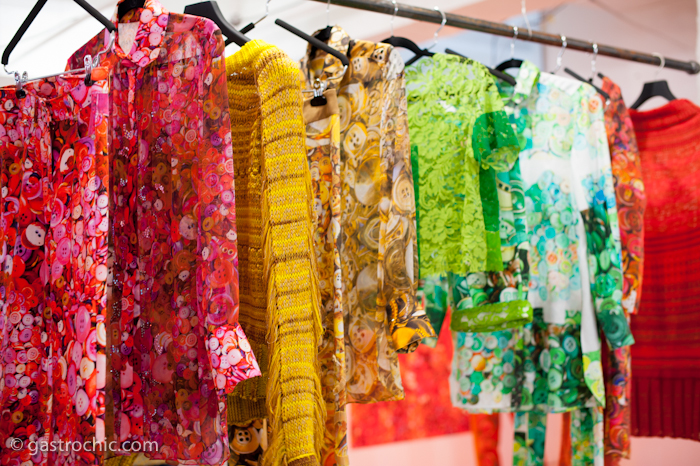 Sinéad Lawlor's colorful button prints.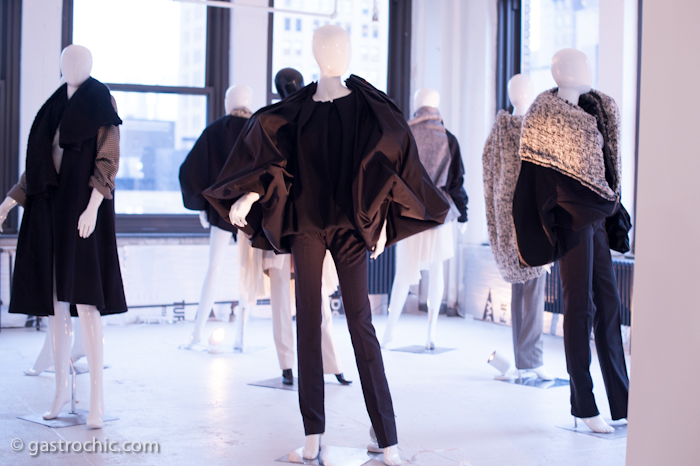 Claire Diederich's sculptural coats.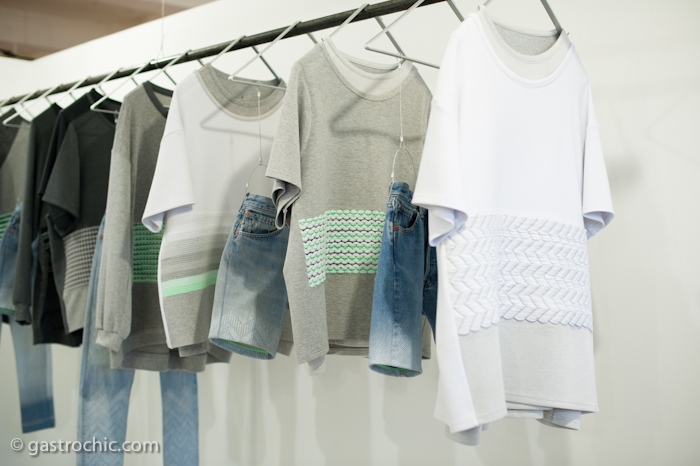 Textural knits by Talia Shuvalov.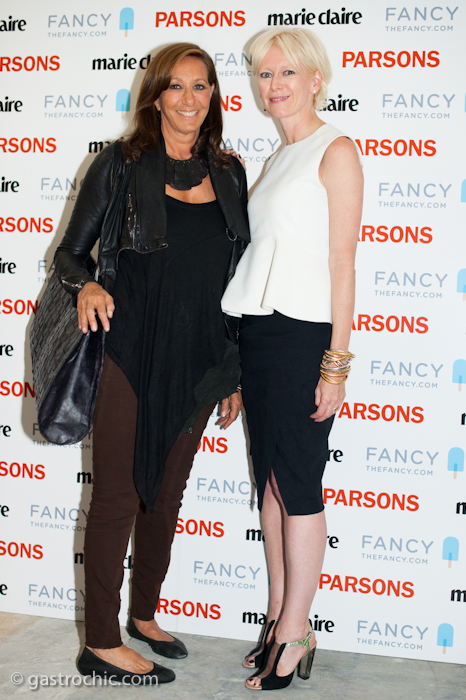 Donna Karan and Marie Claire editor Joanna Coles.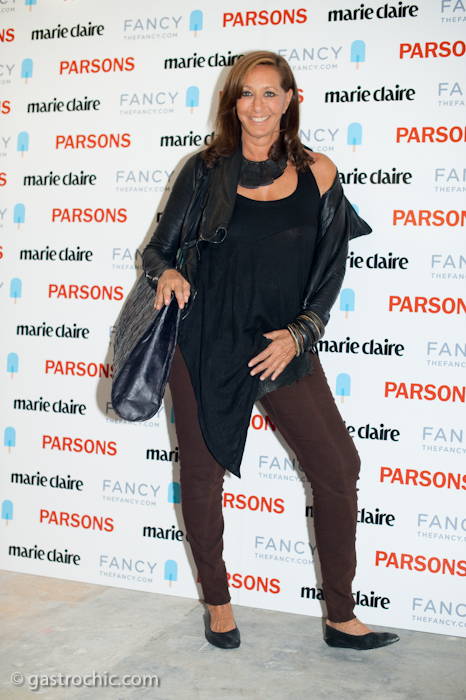 Donna Karan.