It's August, and you know what that means in the fashion world: time to start thinking about what you'll wear next spring. RICA Swimwear designer Ava Sanjurjo got plenty of practice thinking ahead in her previous job as a trend scout, and the suits she showed at last night's spring preview reflected several key directions in fashion.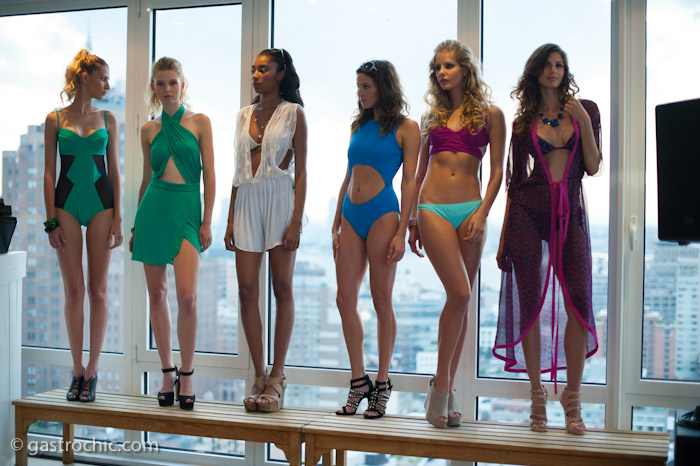 Paneling, cut outs and solid colors made for sleek, sporty looks. The green and black one piece on the far left was particularly reminiscent of the leather paneled dresses coming out this fall. RICA has been featured in WWD and Sports Illustrated and is coming to more stores in NYC this spring.
Soaked, the rooftop bar at the Mondrian Soho, served as the dazzling backdrop for the collection.