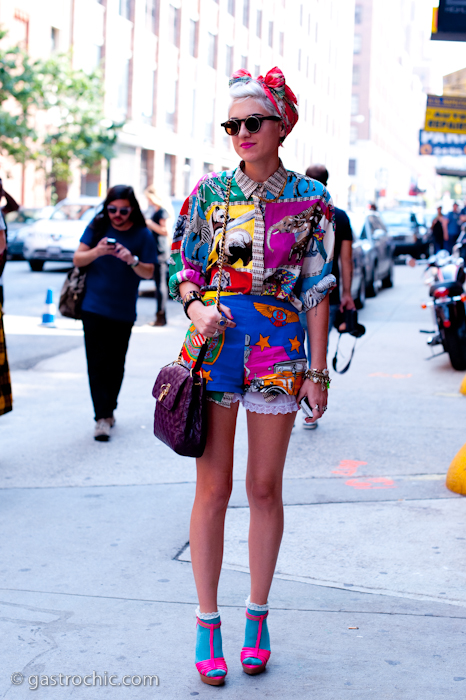 Here's another example of a riotous mix of prints and color, seen on a woman outside the Jeremy Scott show. Believe it or not, this is not a jumpsuit but separates she skillfully coordinated. The top is vintage, the shorts Versace, the shoes Topshop. More detail shots, after the jump.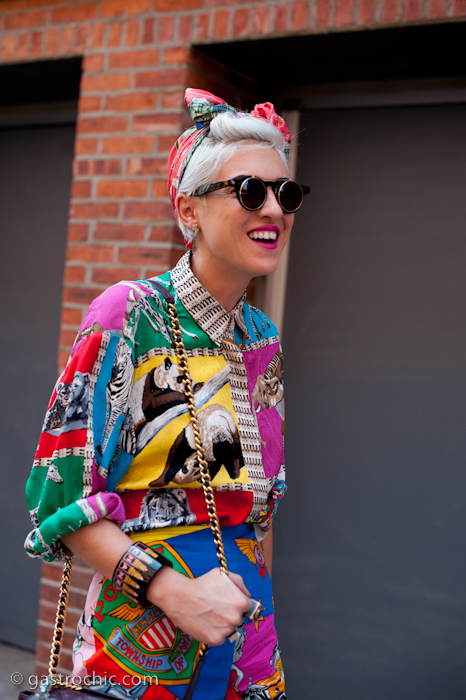 The sunglasses were a gift, brand unknown.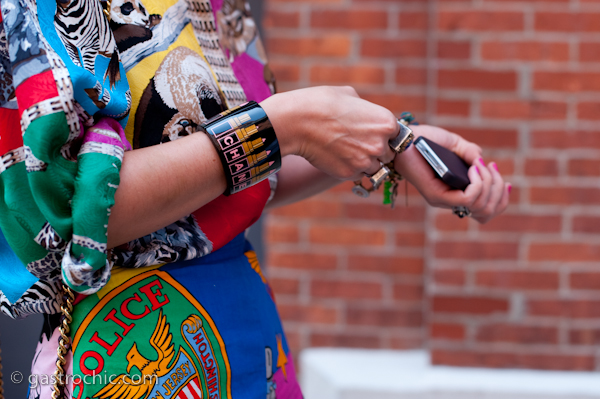 Chanel bracelet. How funny is the colorful Italian version of the American police seal, too?