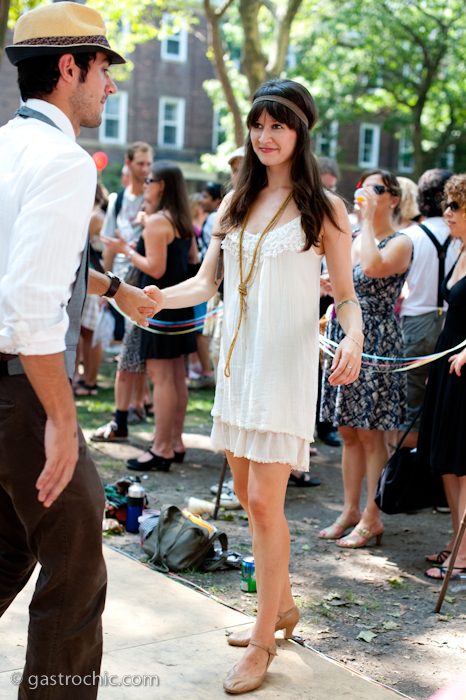 Big band jazz by the Dreamland Orchestra might have been old fashioned, but it was certainly danceable. The vintage fashion came alive on the dance floor. More photos after the jump.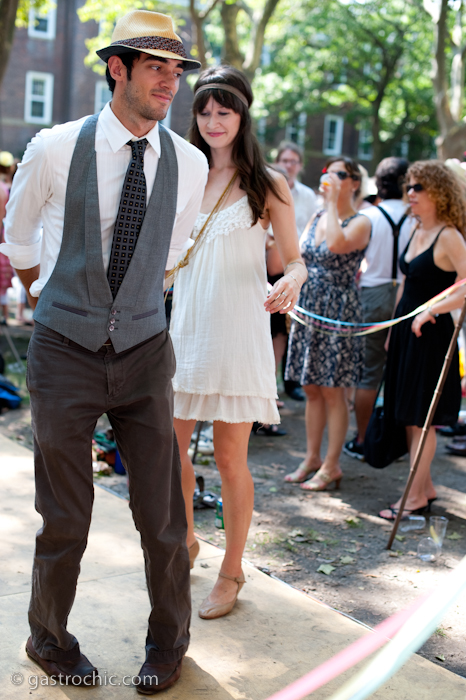 A couple in simple but cute 1920s garb.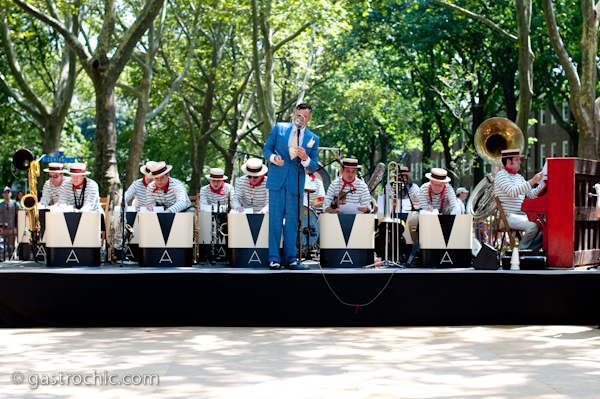 The Dreamland Orchestra in boater hats and sailor shirts, with conductor Michael Arenella in a sky blue suit.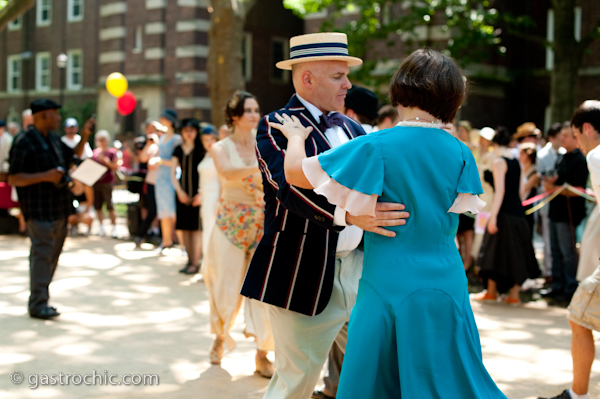 More boater hats and blue on the dance floor.