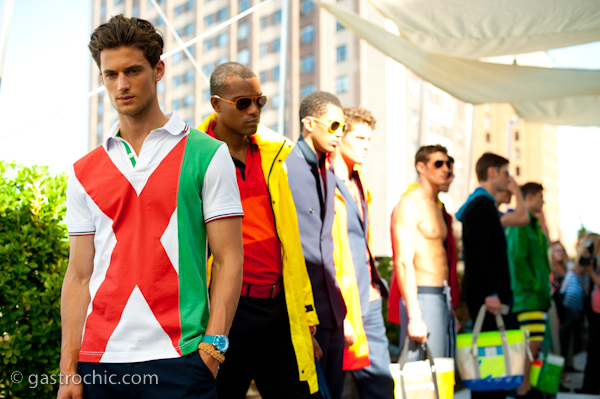 It's pretty obvious why the Nautica show is one of the most popular every fashion week. Just look at these guys! But beyond that, there was some great fashion, too, especially in the spring accessories.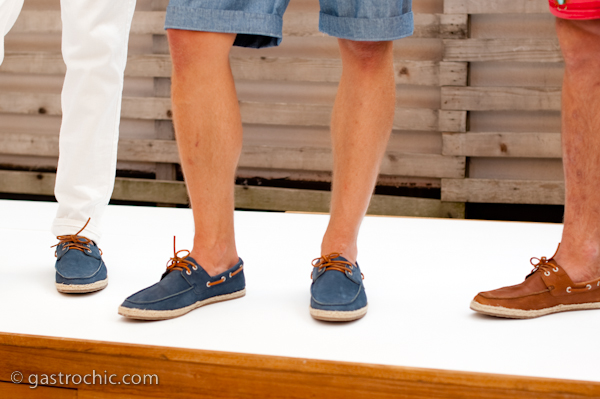 Loved these shoes that merge two big trends in men's shoes: the boat shoe and the espadrille. The rubber sole means you could actually wear them on a boat.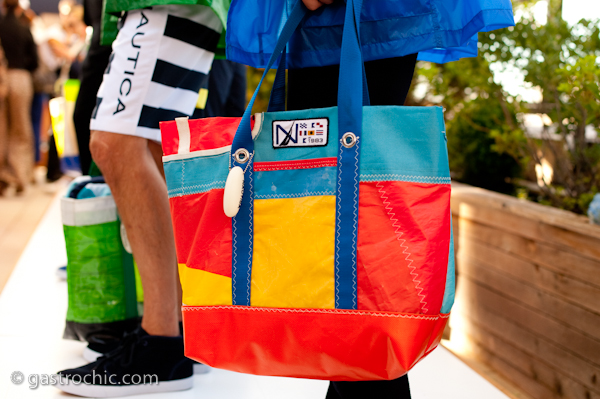 Bags made of recycled sails have been a big hit among actual sailors for years now. Nautica takes them and makes them more fashion forward with colorblocking. Can't wait for these to hit shelves next spring – the murse is not just for men anymore.