This show took place on a Saturday in the Tuileries. But as with Parisians themselves, who shop along the Rue St. Honore wearing the chicest coats and shoes, most of the guests did not relax their high style at all for the weekend.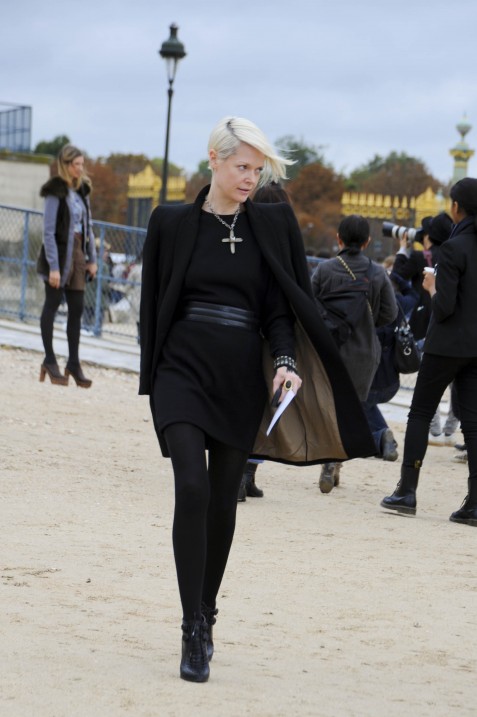 Kate Lanphear in head to toe black with a crucifix necklace.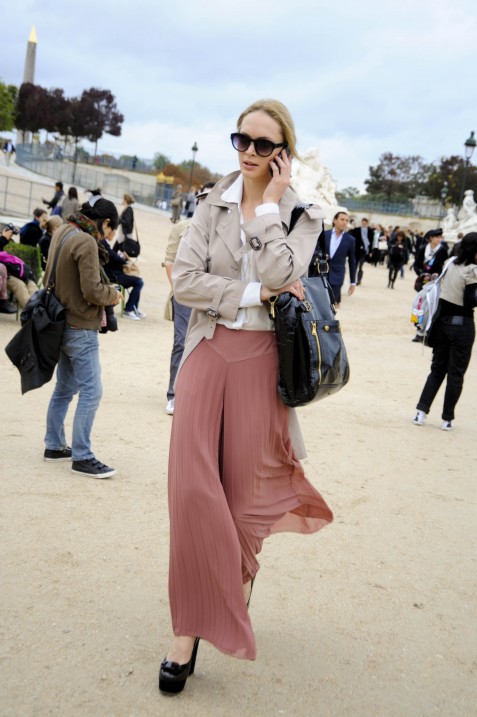 Rose pleated palazzo pants.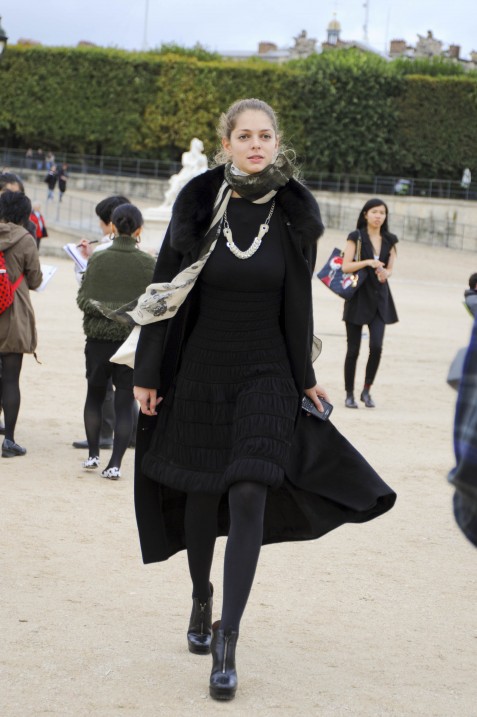 More all black – the Viktor & Rolf aesthetic.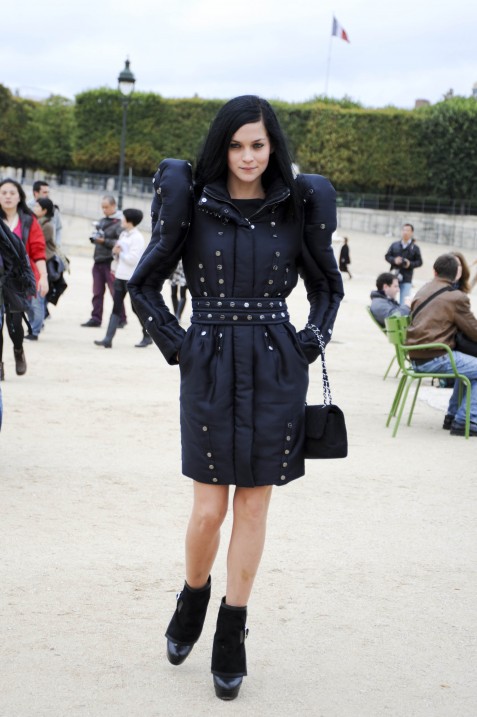 Leigh Lezark in Viktor & Rolf.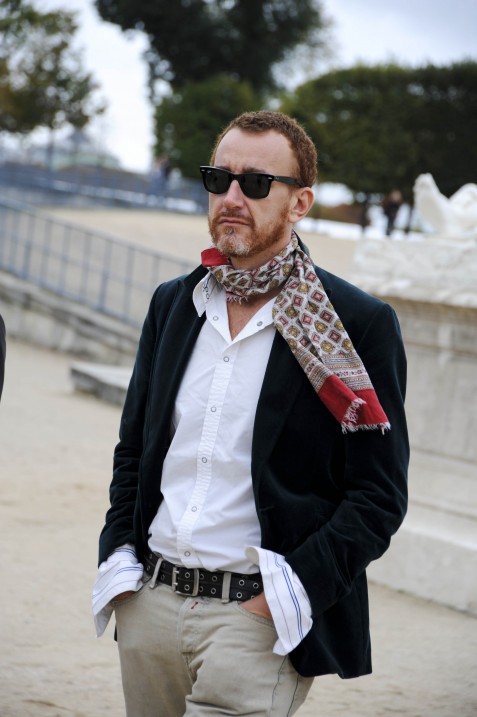 Styled to perfection with shirt cuffs undone under a velvet blazer and a scarf tossed over the shoulder.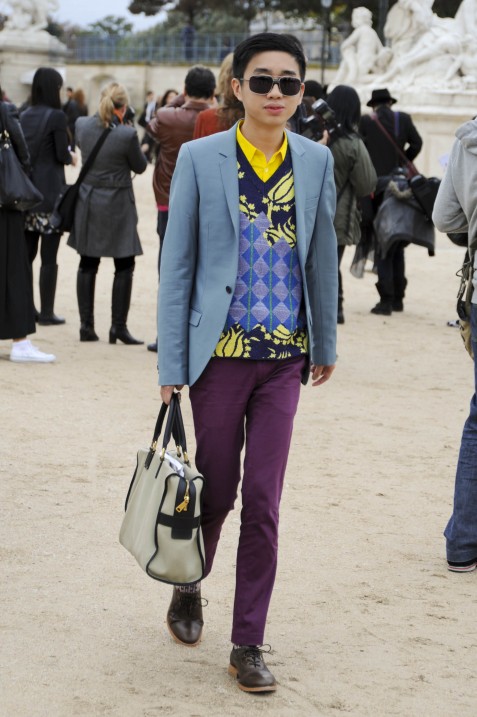 A nice flash of bright color amid the black.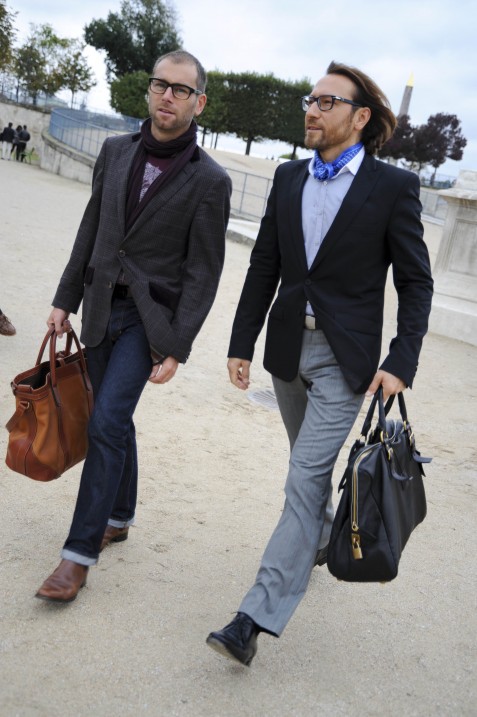 Two men in blazers and scarves.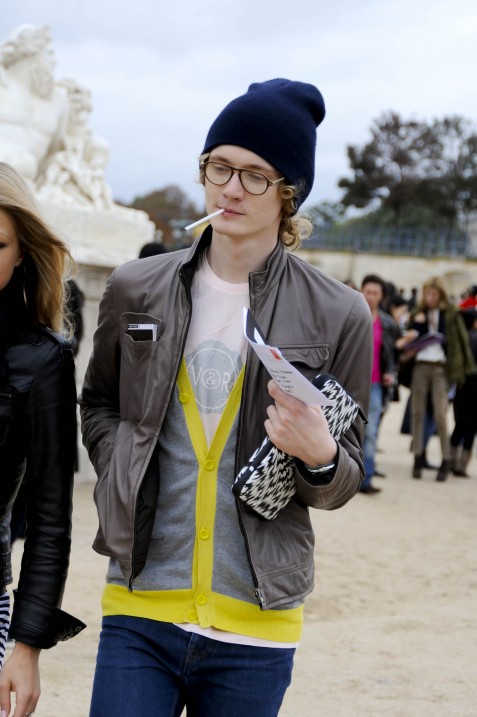 Parisian hipster in a Viktor & Rolf tee.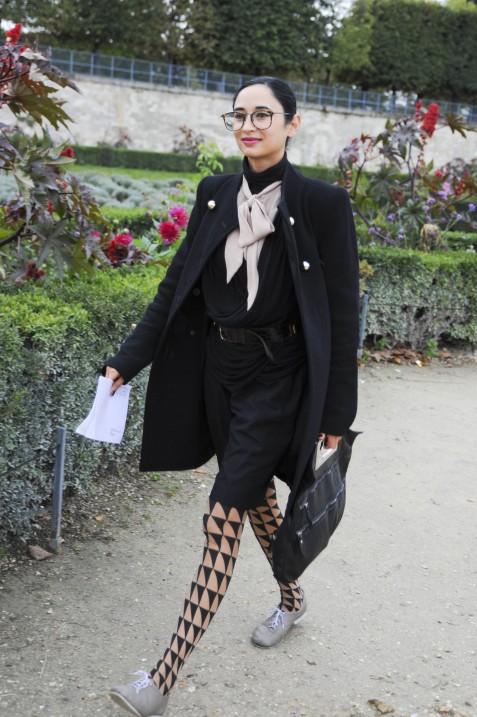 Triangle print tights.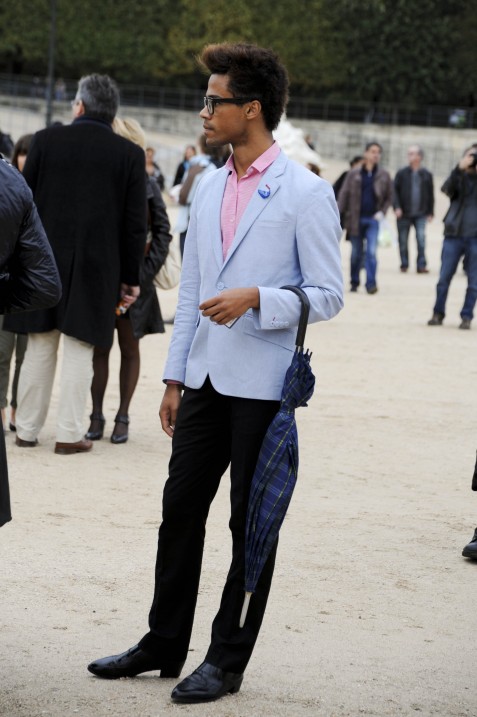 Dapper menswear look of baby blue blazer with pink button down.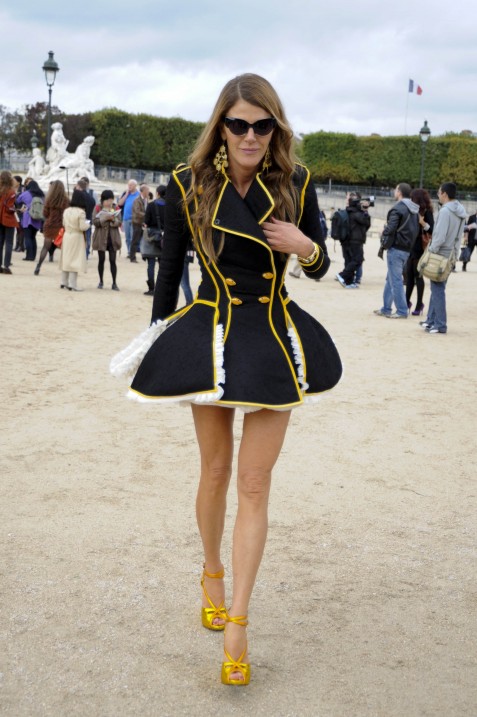 Anna Dello Russo in a military mini.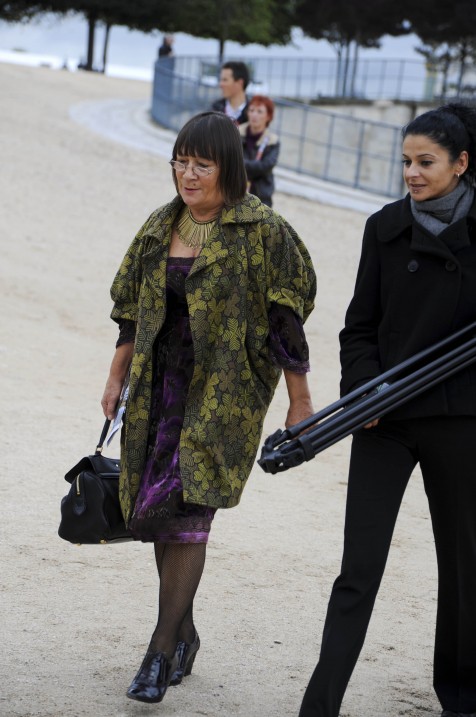 Hilary Alexander in a velvet dress and brocade jacket in Byzantine jewel tones.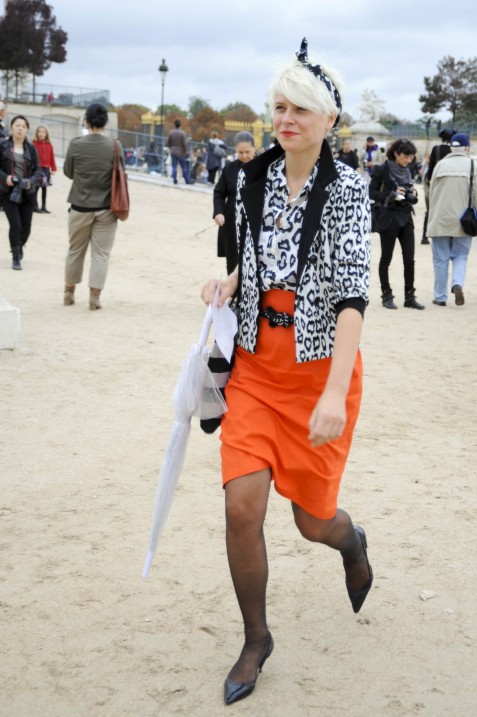 Already getting a little tired of brown and black leopard prints but love it in black and white, as with this blouse and jacket, mixed with a tangerine skirt.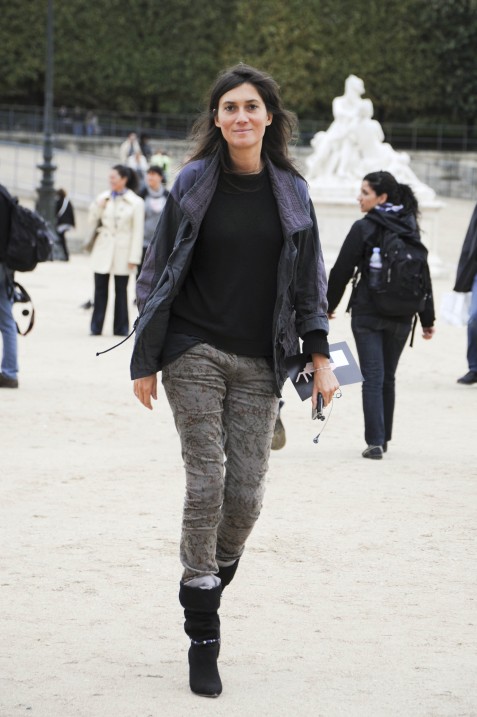 Emmanuelle Alt in camo-print pants and slouchy boots.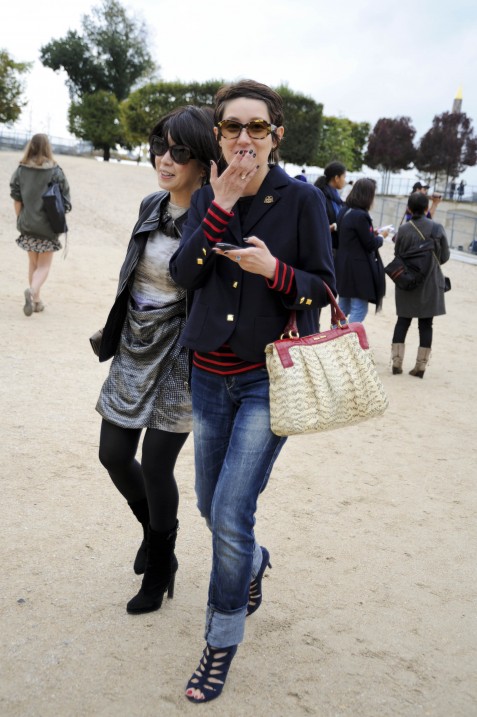 Sailor stripes in red.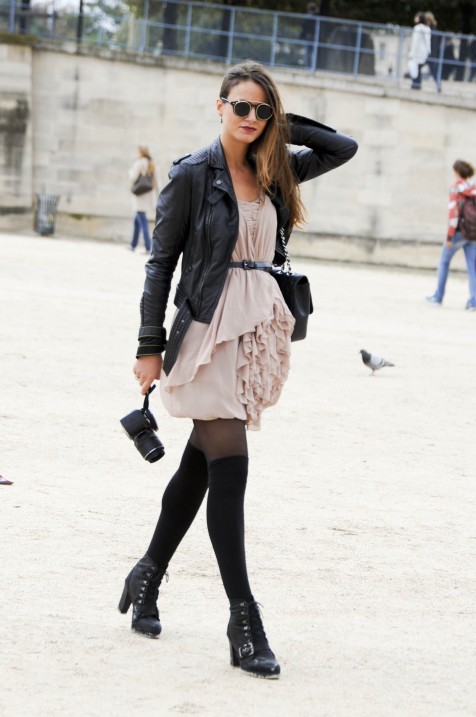 It's all in the mix.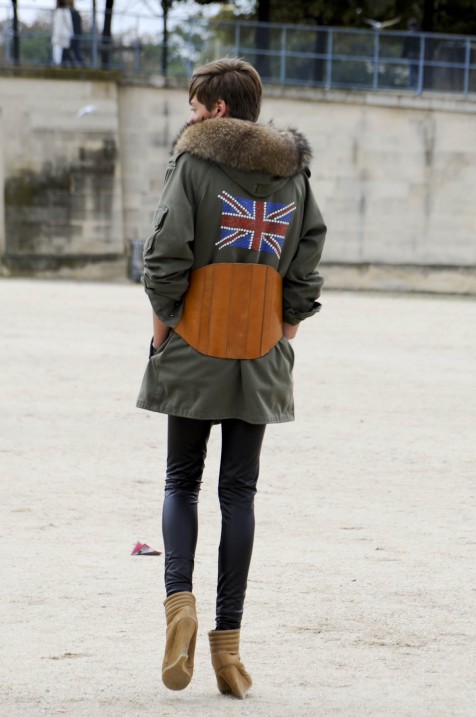 Military parka embroidered with a sequin Union Jack.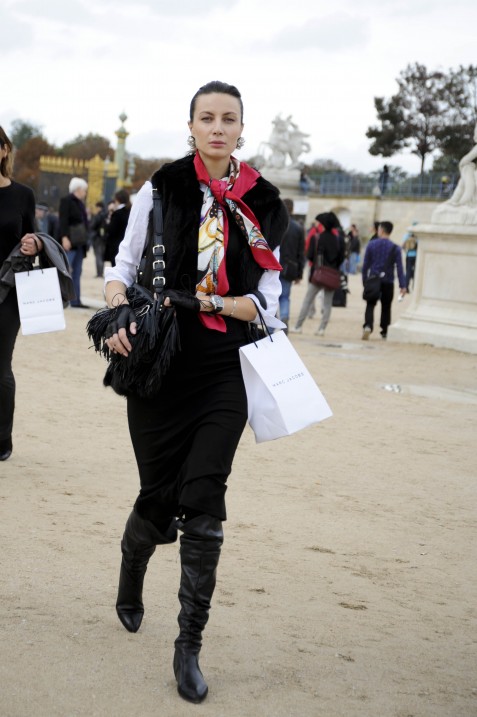 Red print silk scarf with fringed black leather gloves and bag.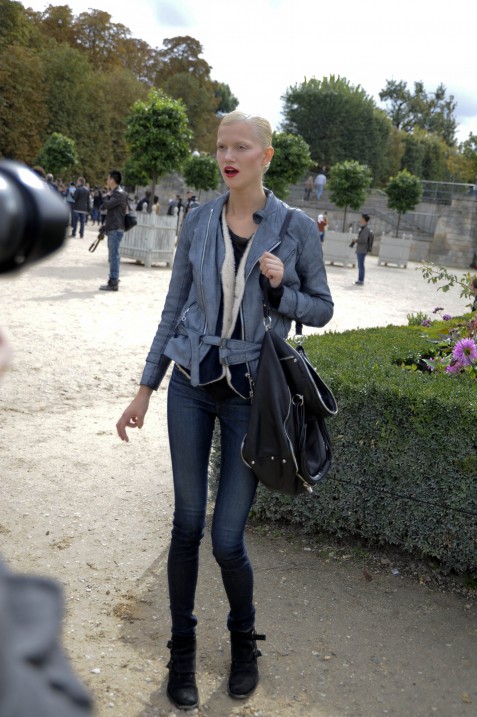 Model in denim.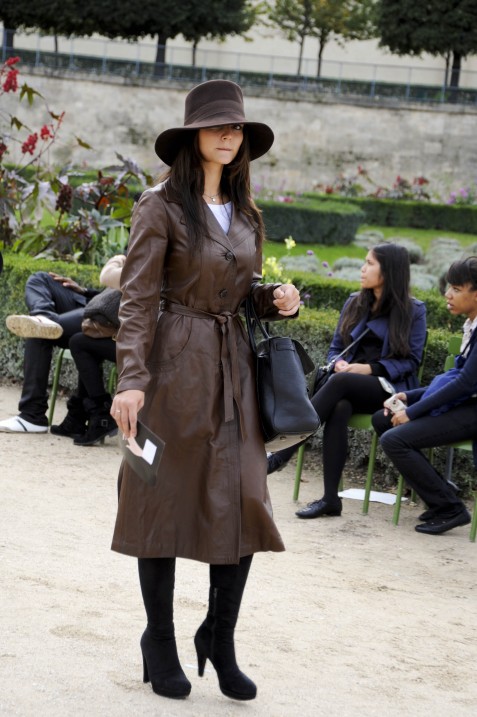 70s style belted brown leather coat with wide brimmed hat.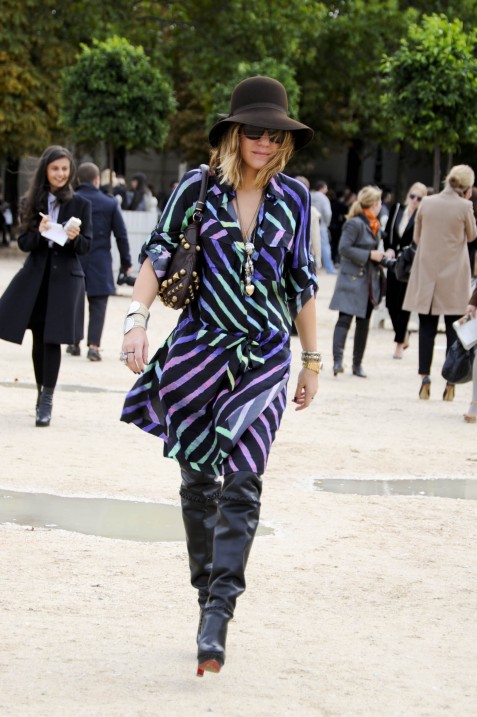 Zigzag print dress with another wide brimmed brown hat.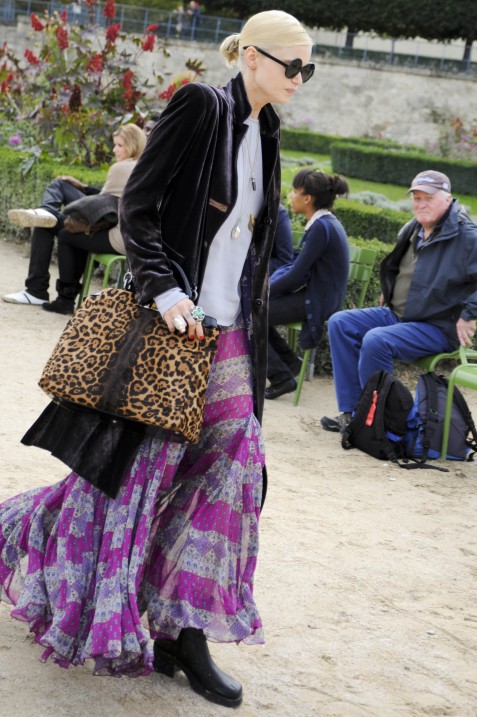 A model mixes a boho paisley skirt with leopard bag.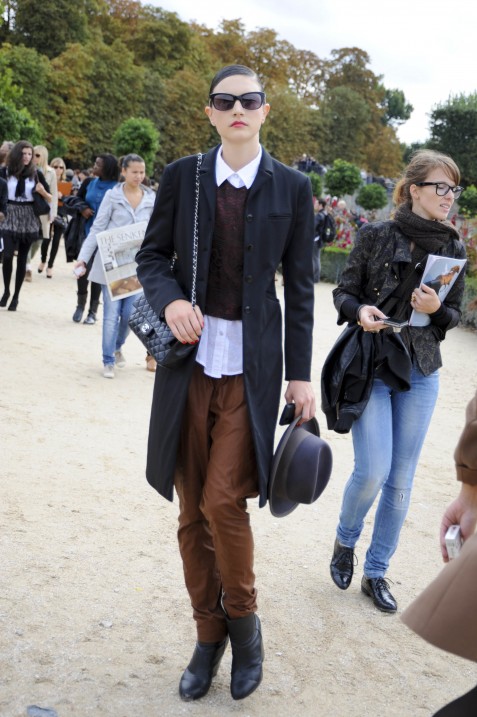 A model in menswear – including brown leather pants.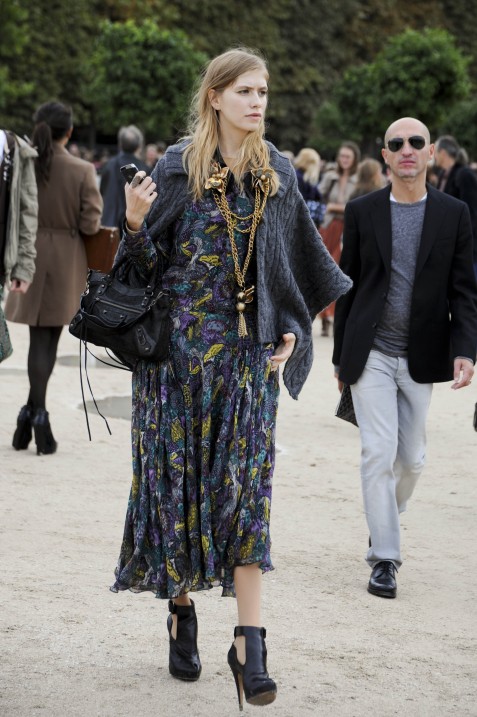 Abstract print dress with a knit cape and gold chains.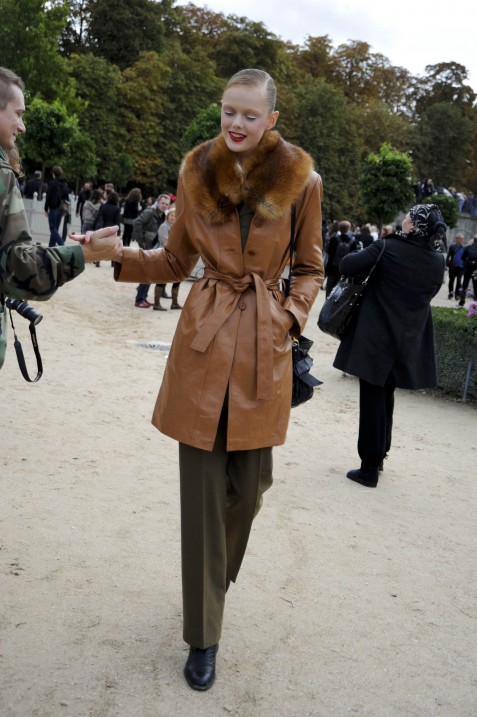 More  brown leather – must be something in the air.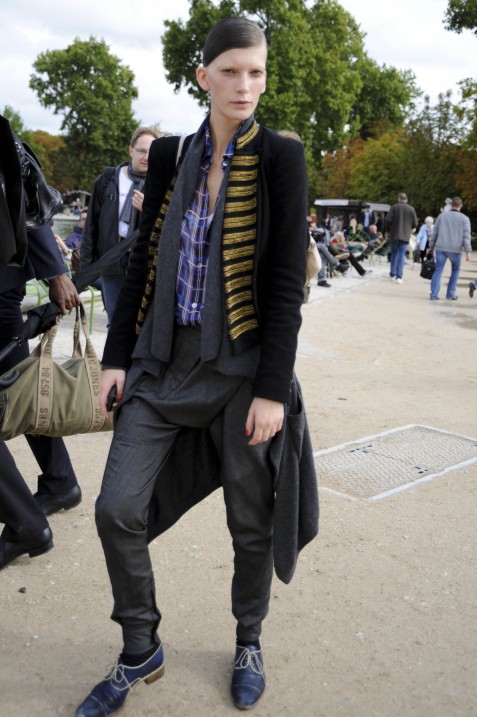 Model Valerija Kelava in military jacket, dropped crotch trousers and blue oxfords. Love her look – so distinctive.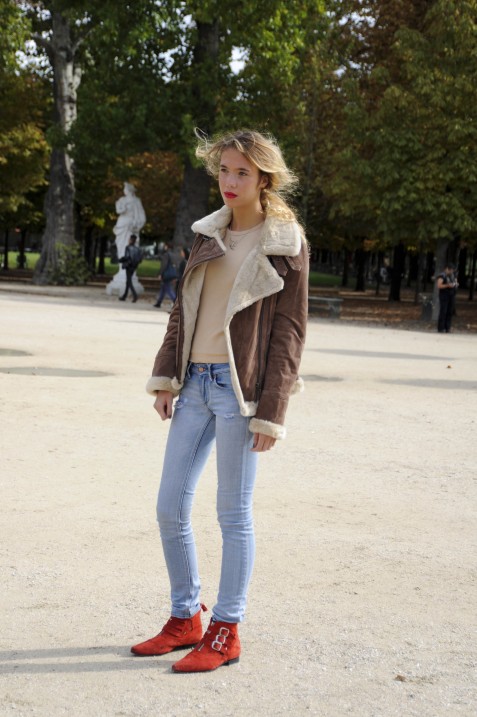 Bomber jacket and light wash jeans: a look straight out of Footloose.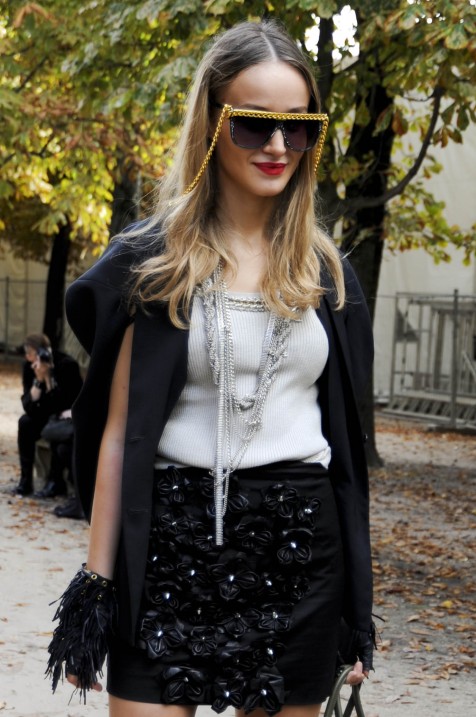 Gold chain sunglasses and lots of black leather detailing.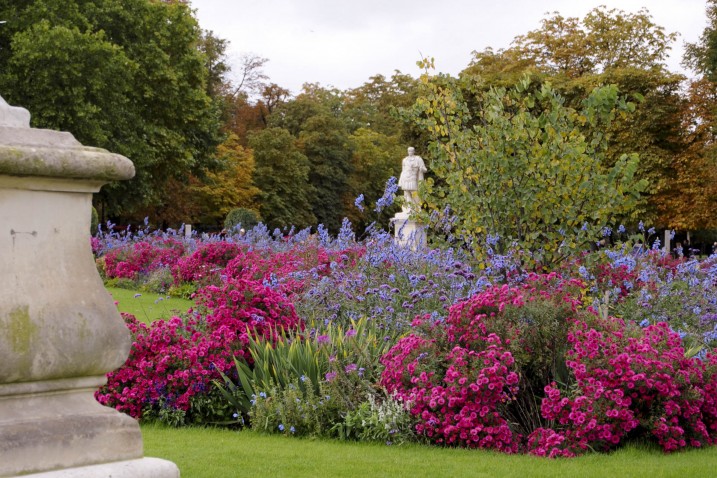 The gardens at the Tuileries in bloom.