With three stores in Paris and another opening in New York's Soho in April, French designer Isabel Marant has developed quite a following. Her distinctly urban, cool-girl clothes work really well on the streets of Paris or anywhere else that calls for a tough chic aesthetic. A couple of the guests looked familiar for a reason: they were spotted the day before in Marant's store in St. Germain.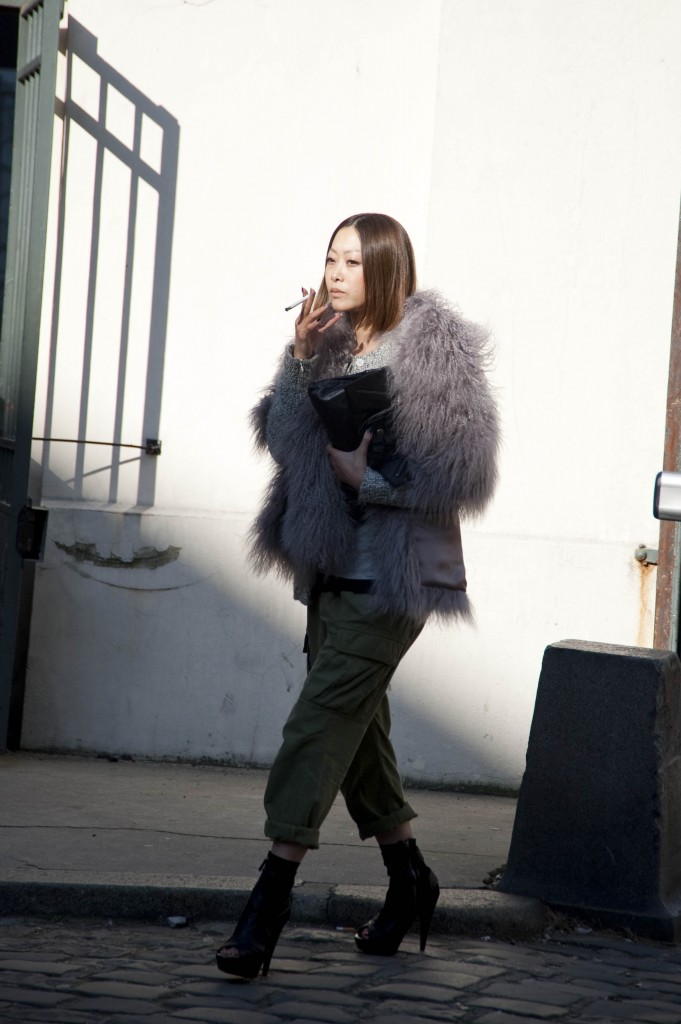 A fluffy gray fur jacket catches the March afternoon light in the courtyard of the Couvent des Cordeliers.
Red lipstick and socks, white beret and black mod sunglasses.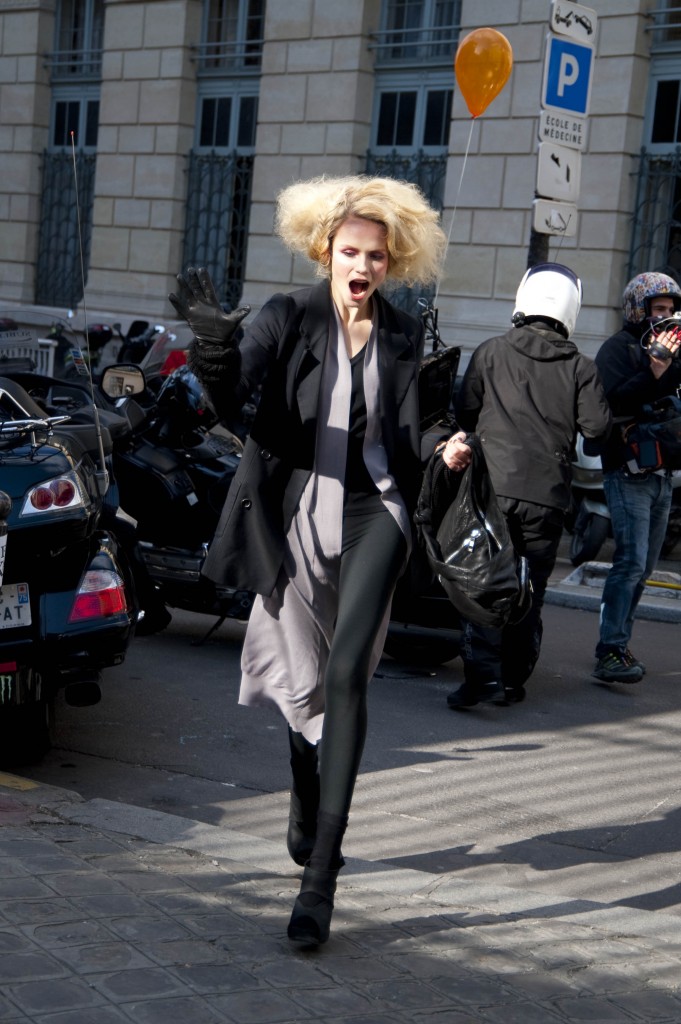 Models arrived at the show via chauffeured motorcycle (all the better to cut through traffic) and ran in, still in hair and makeup from the Christian Dior show that had just ended across town.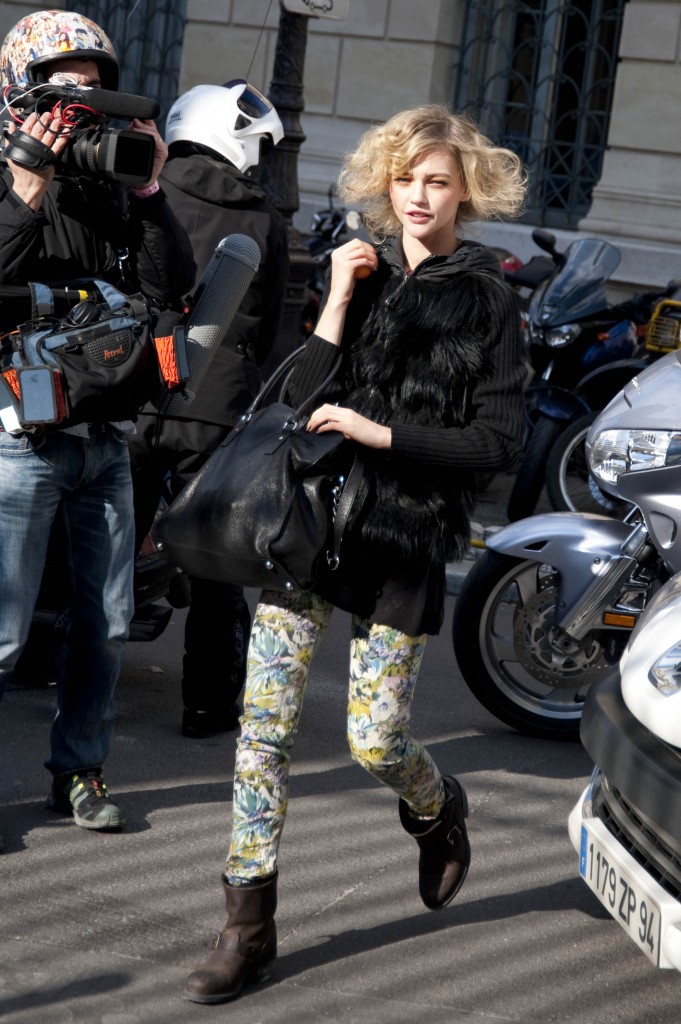 Floral patterned leggings and tights: a sign of spring.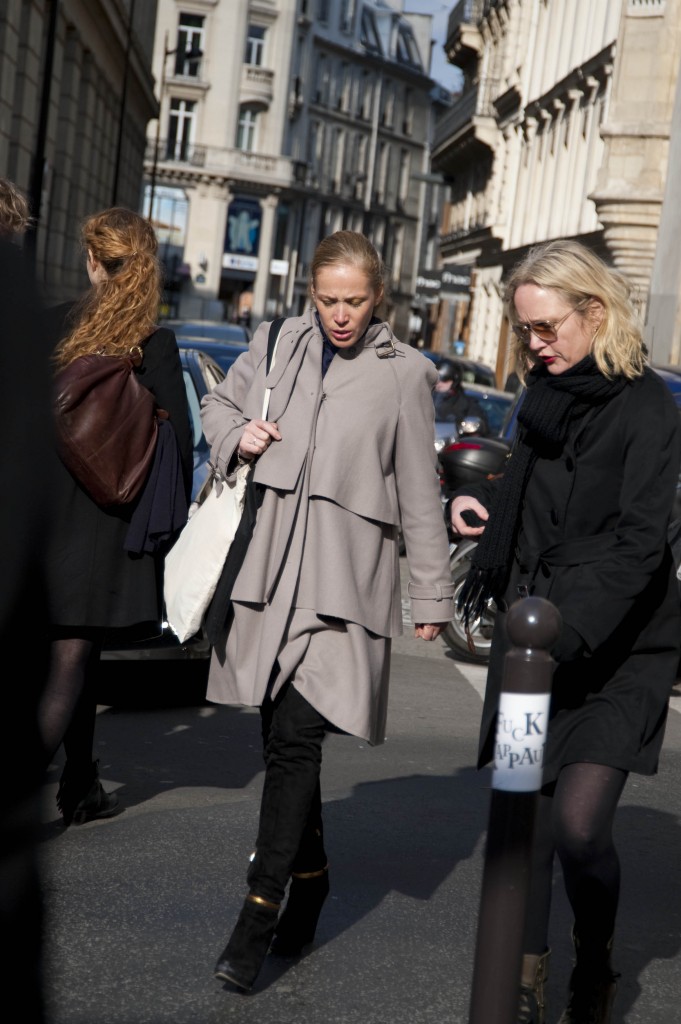 A layered, sculptural gray coat.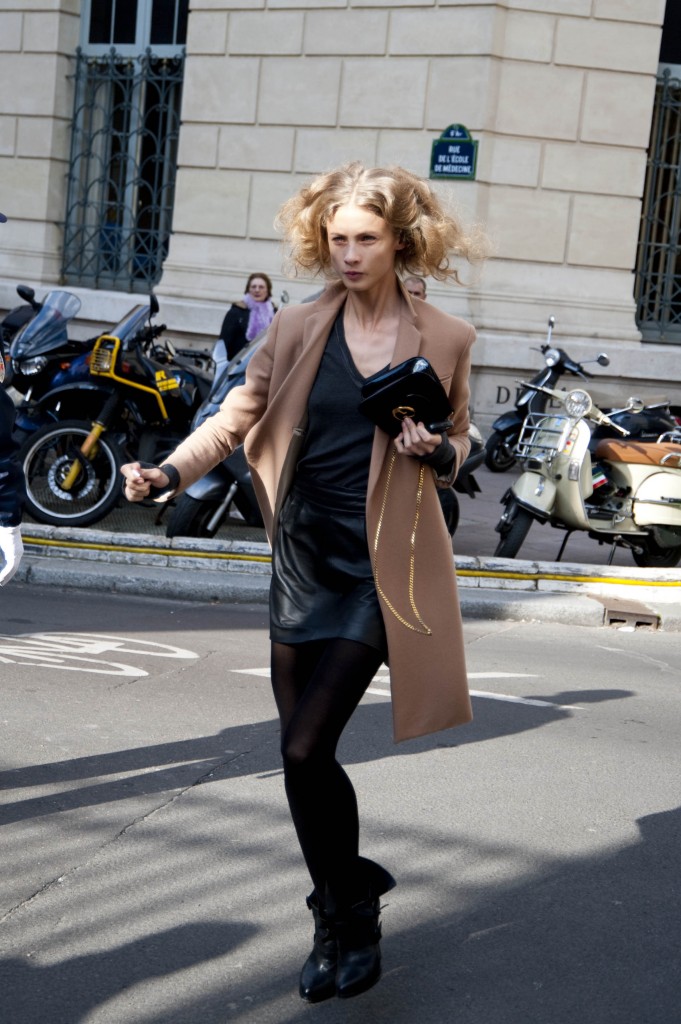 Another model in off duty clothes: black leather miniskirt, sleek black biker boots, and a chain link bag.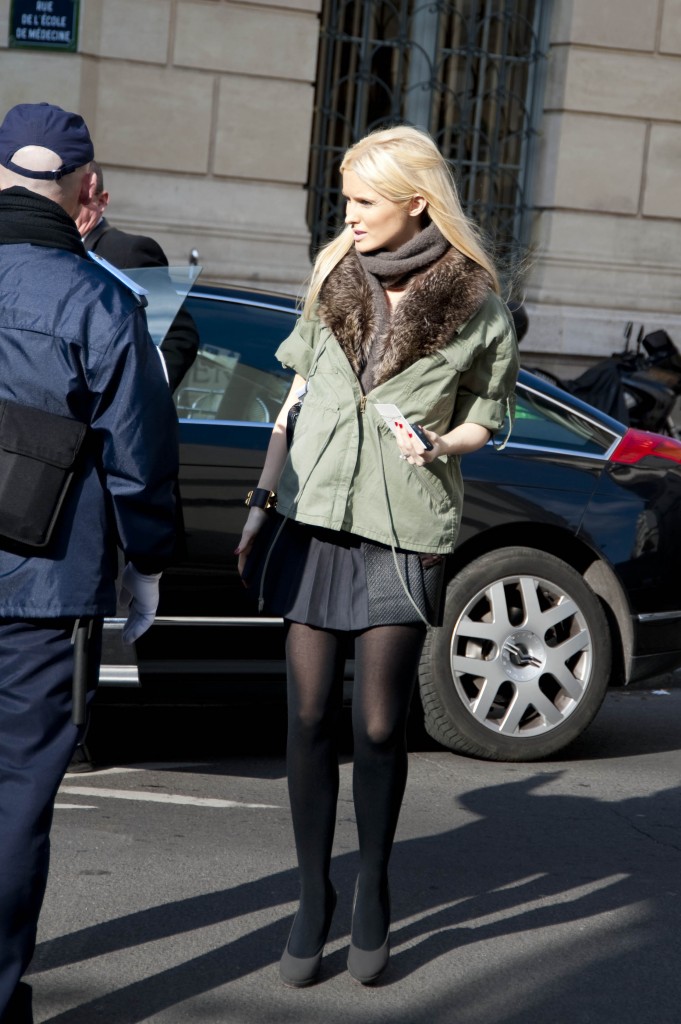 A parka with fur.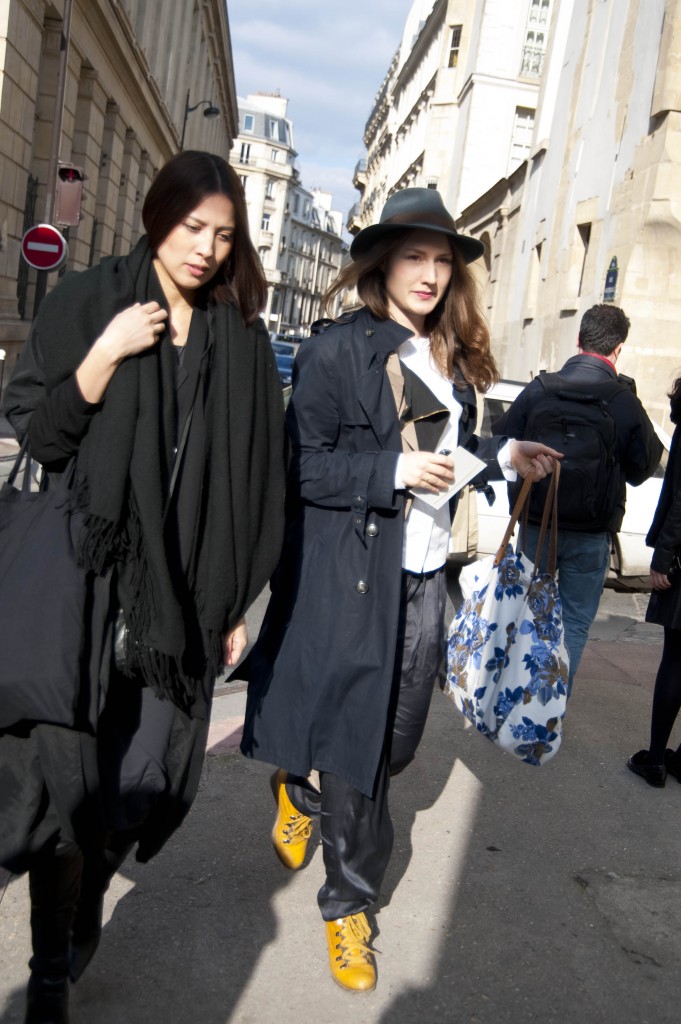 Love her rakish green fedora and bright yellow lace-up shoes.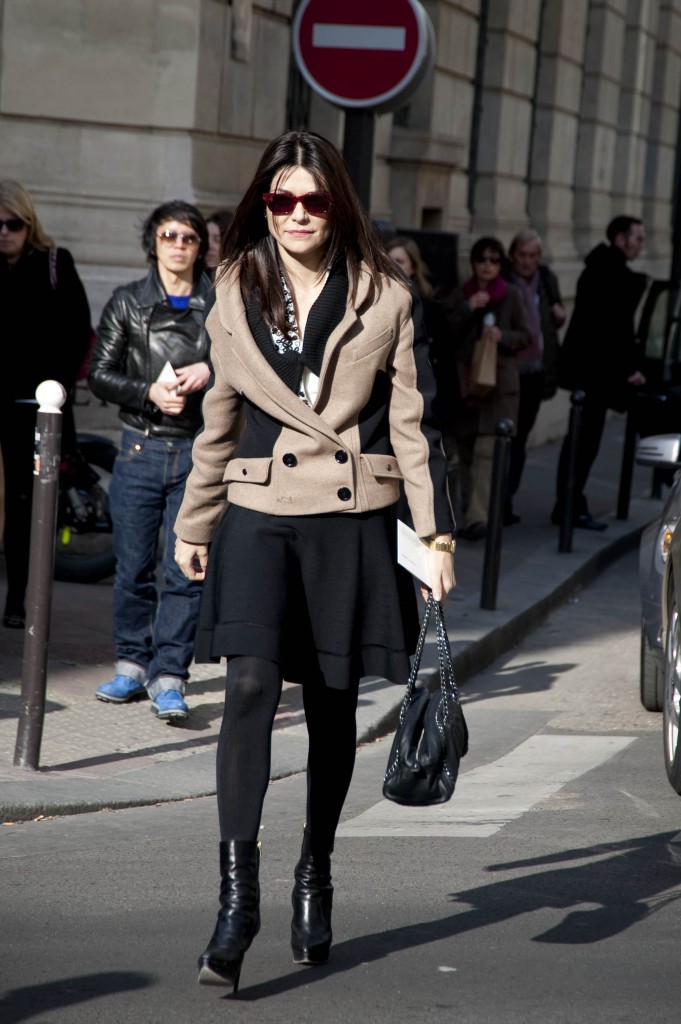 Filipa Fino of Vogue in a double breasted coat and black stiletto platform boots.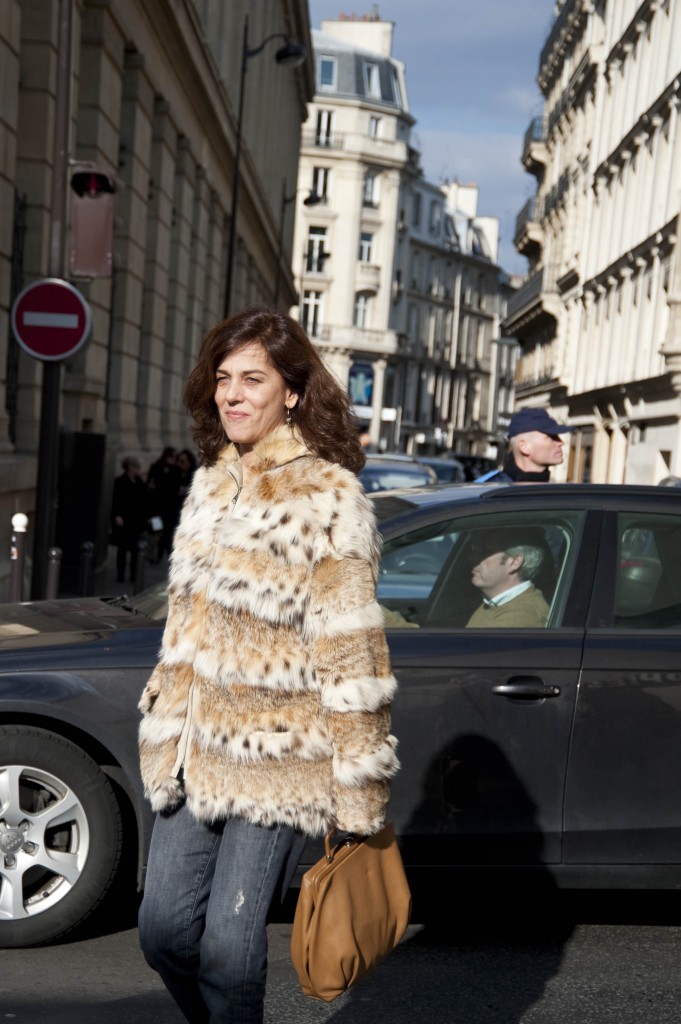 There's an interesting article in today's WWD about the preponderance of fur on the fall runways. Many of the coats are in patchwork styles like this one.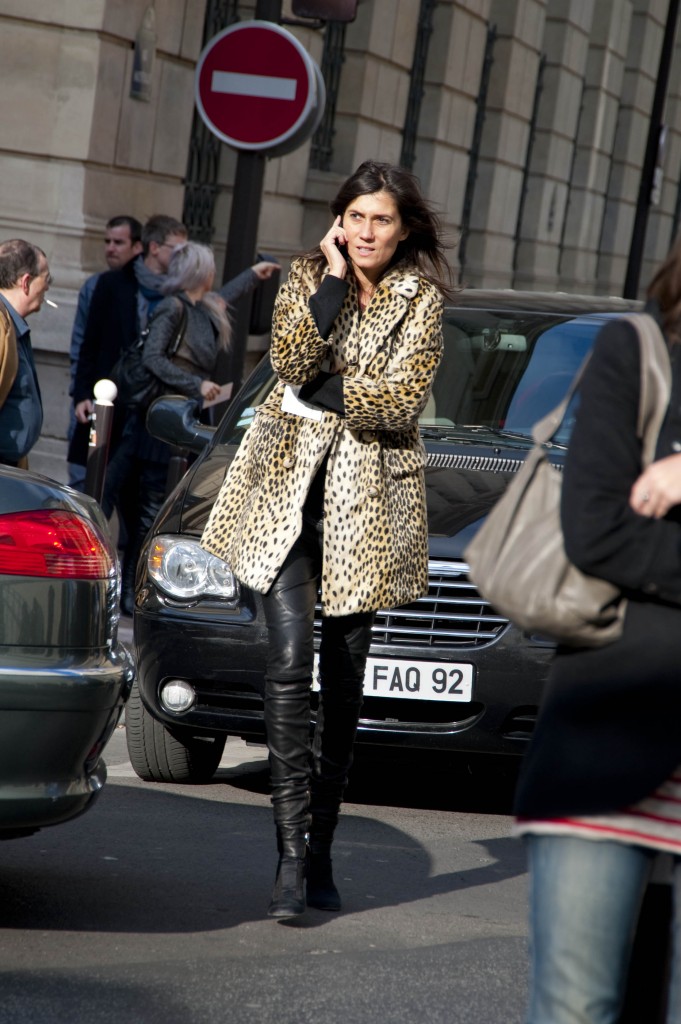 A swingy leopard print fur coat works well with black leather leggings.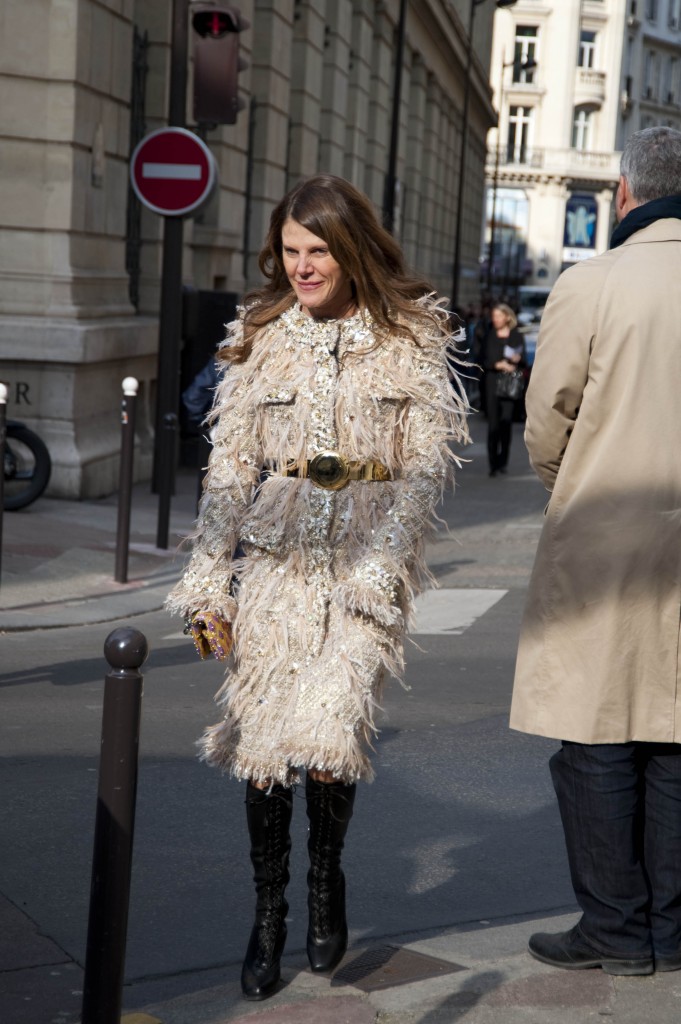 Anna dello Russo in her feather and sequin belted coat.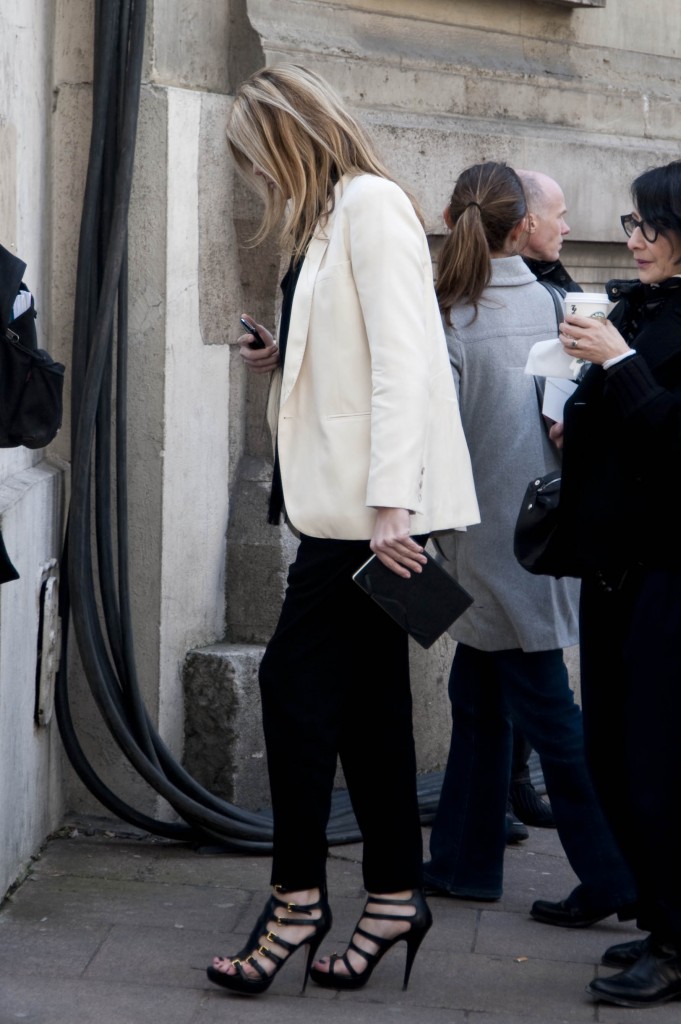 Strappy black stilettos finish off a black and white look.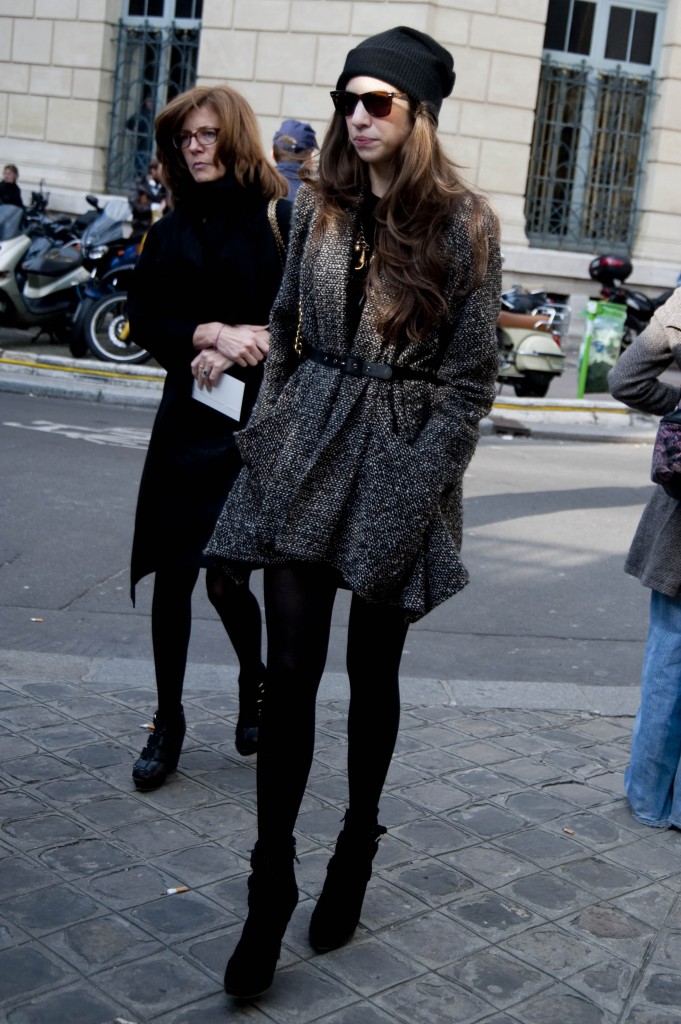 Another great high-low mix of a plain black knit cap and very polished belted coat.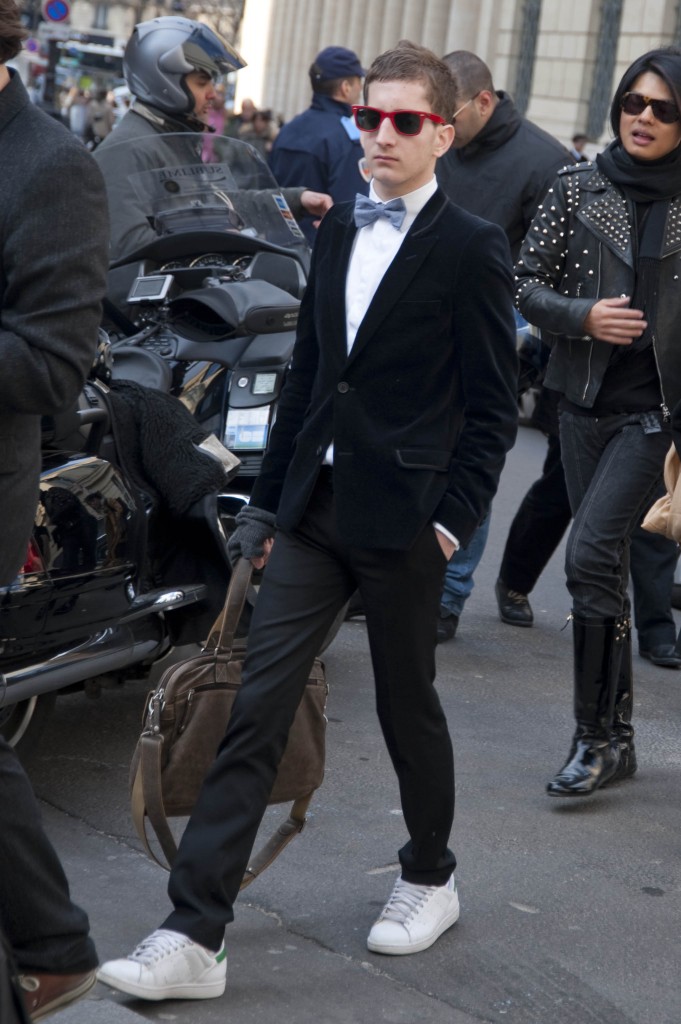 A wild haircut and black leather jacket.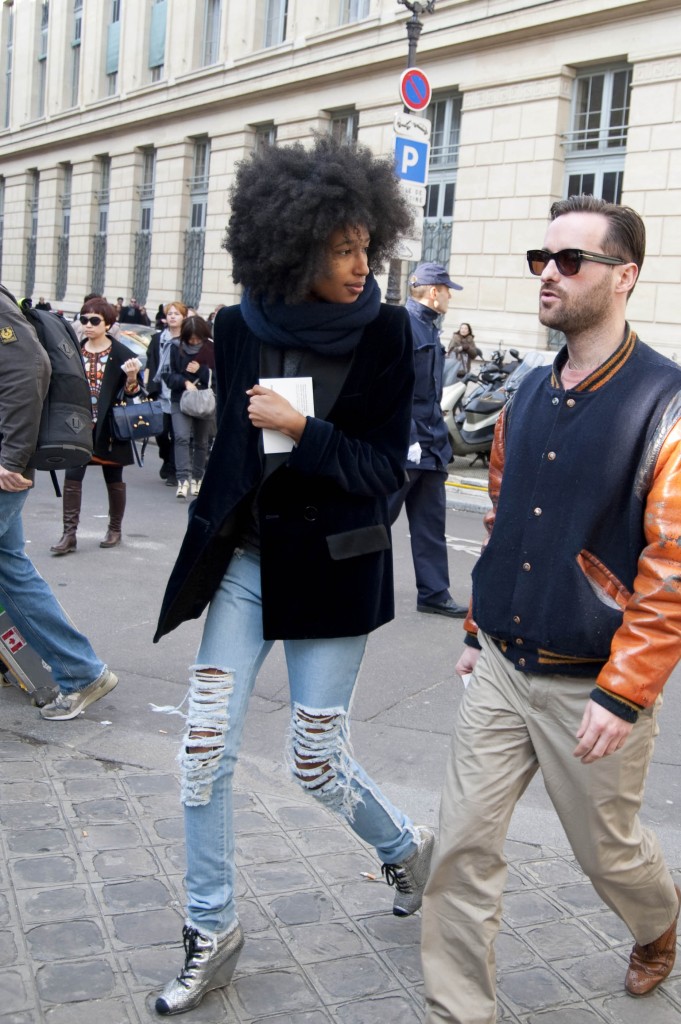 Love her style – the giant afro and skinny jeans emphasize the current top-heavy silhouette.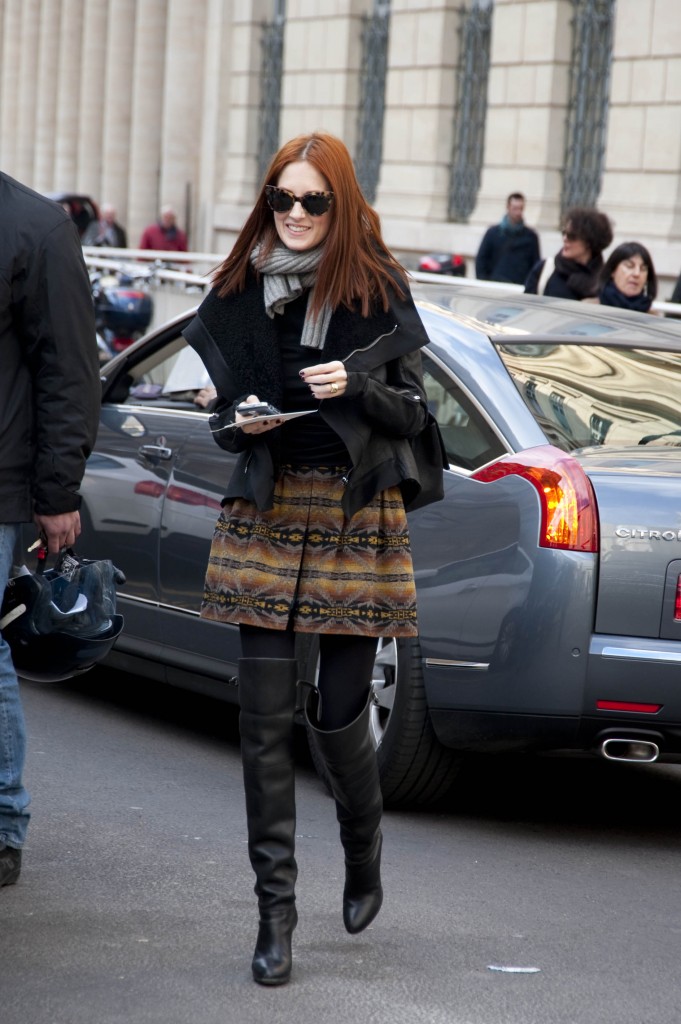 A skirt with a Southwestern pattern gets mixed into an otherwise very urban outfit.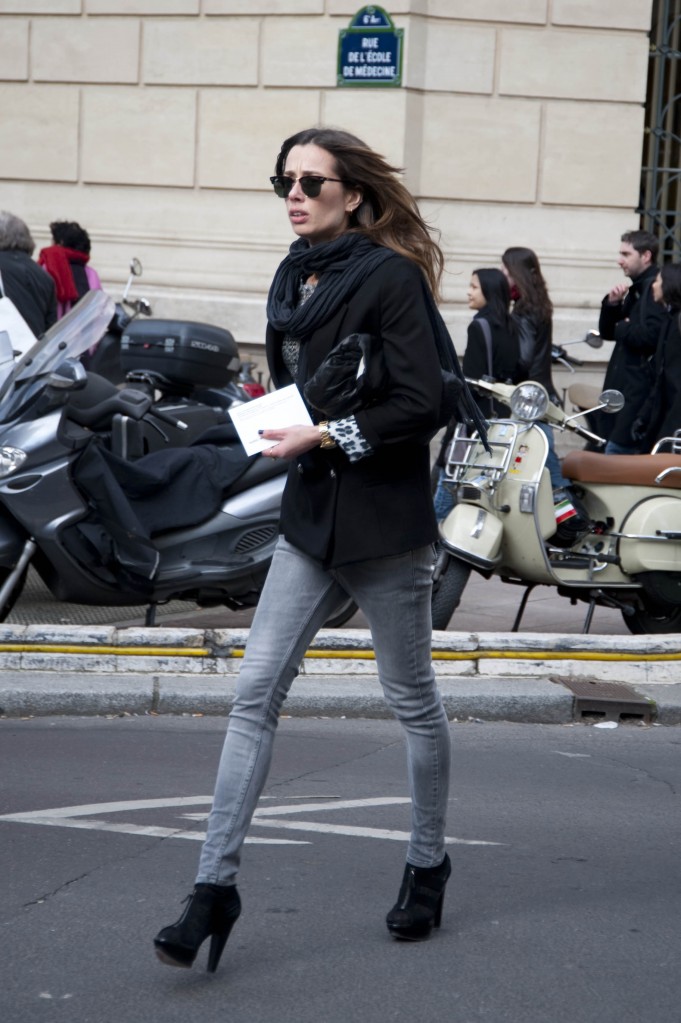 They may look scary in the store, but these legging-style jeans really can exaggerate the length of your legs, especially when worn with platform stilettos.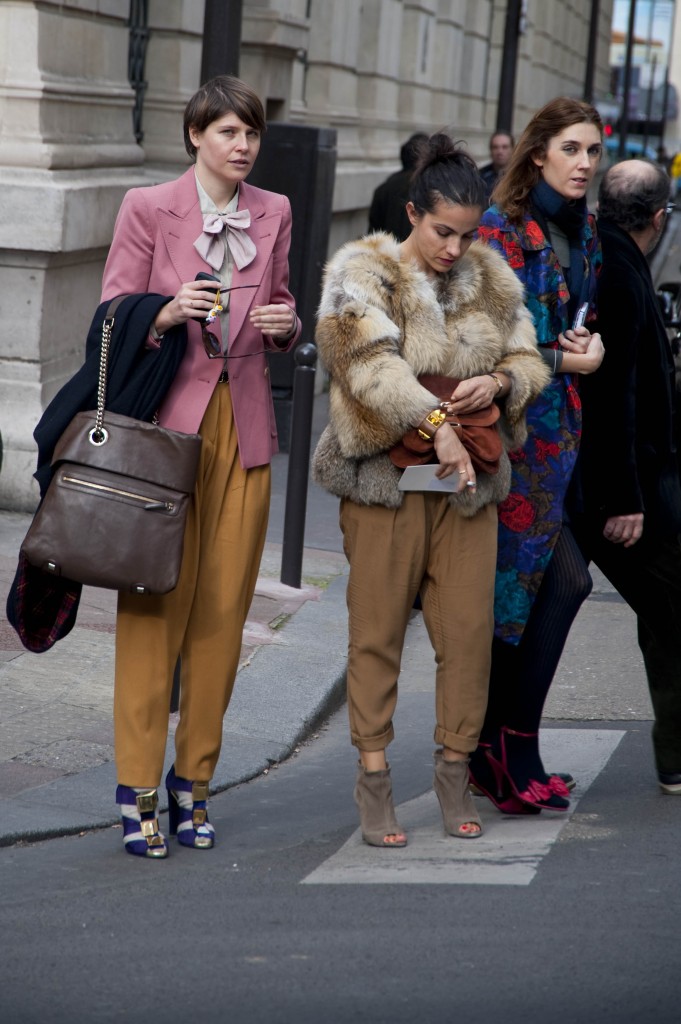 Three chic women waiting to cross the street.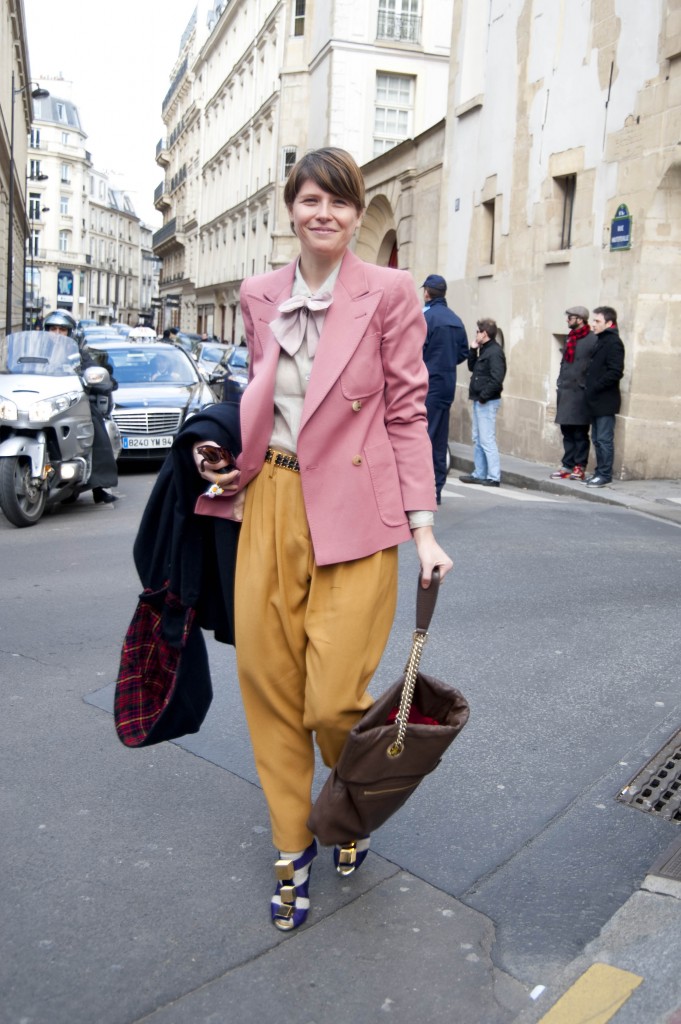 A closer look at a colorful outfit of a pink blazer, mustard pants, and royal blue suede sandals.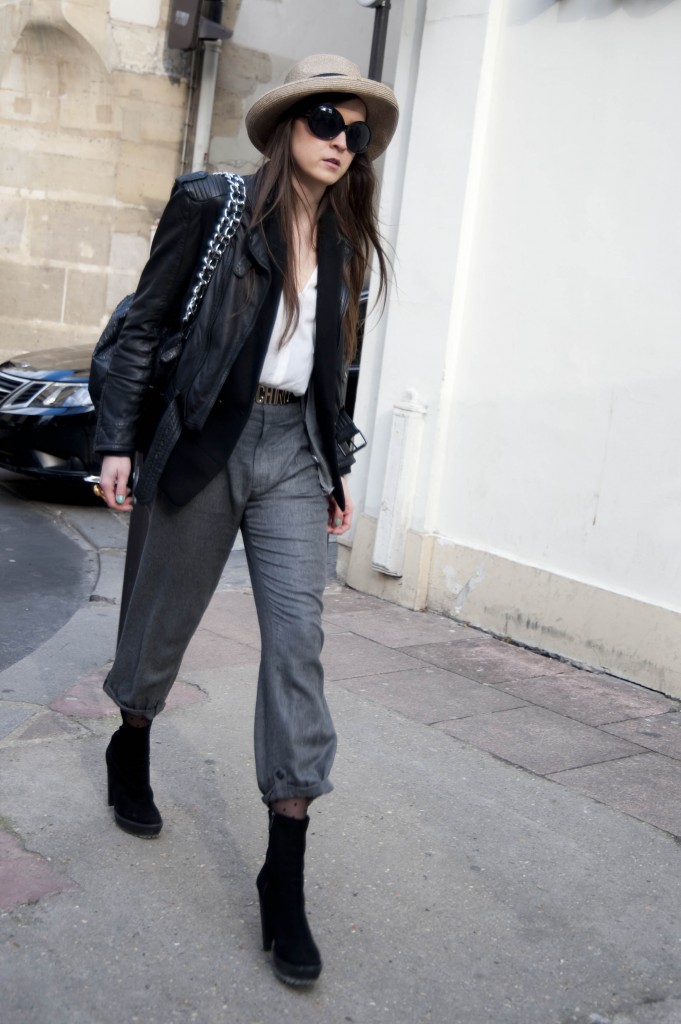 An alternative to legging-style jeans is these wide cropped trousers, worn here with a little bit of her black polka dot stockings showing at the ankle. Plus: another rakish hat.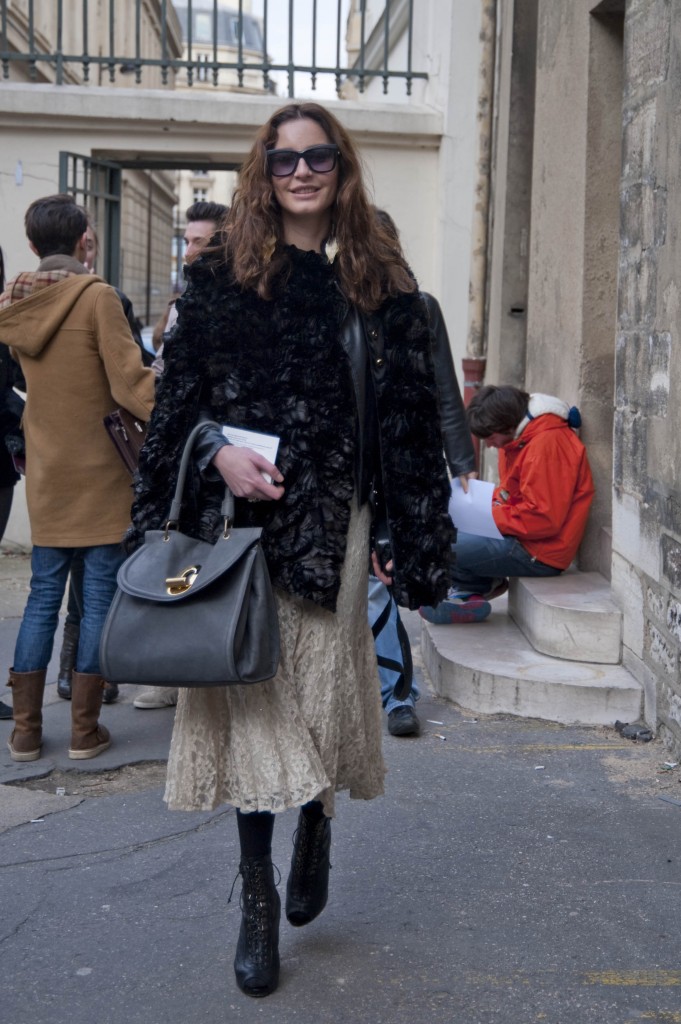 Note the mid-calf length of her white lace skirt – it's the direction hemlines are going for fall 2010.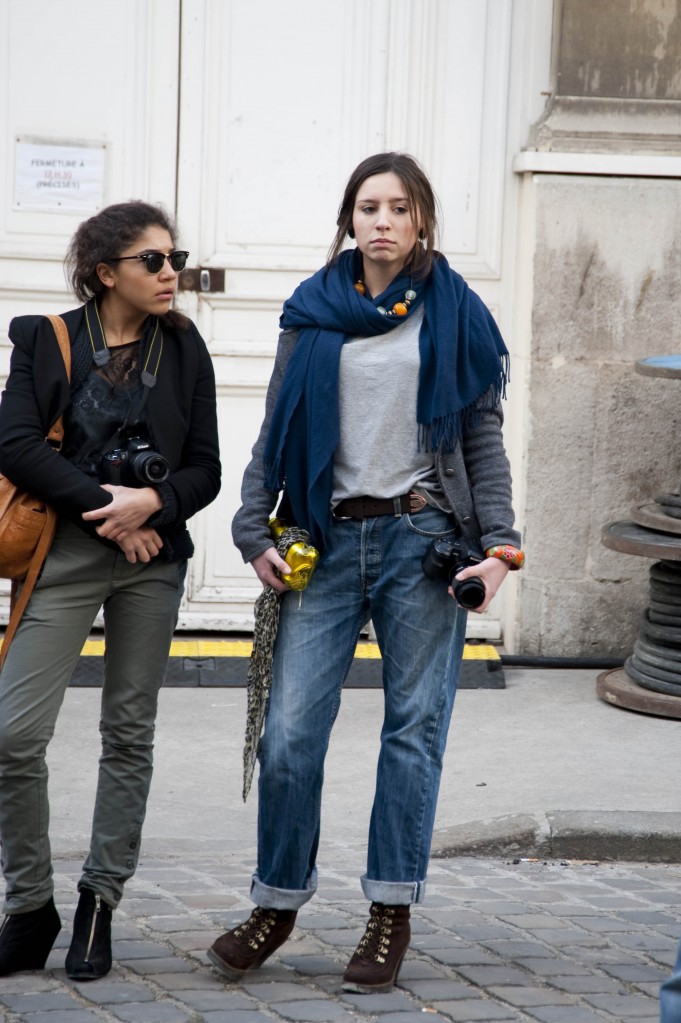 Faded denim is another key development for fall and spring.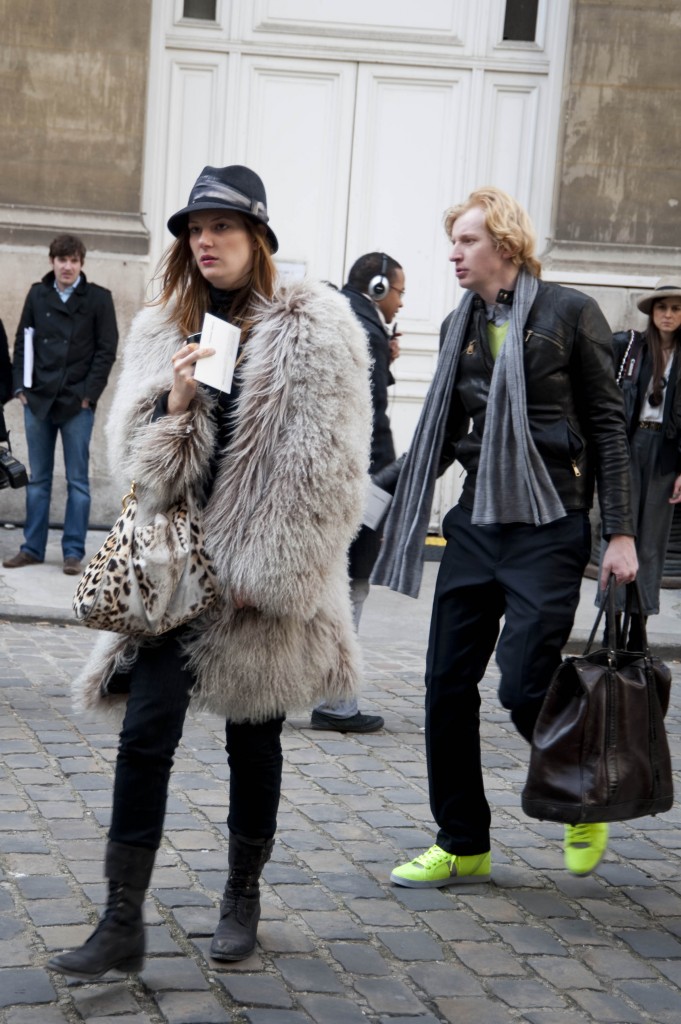 Mixing a fur coat with a fedora.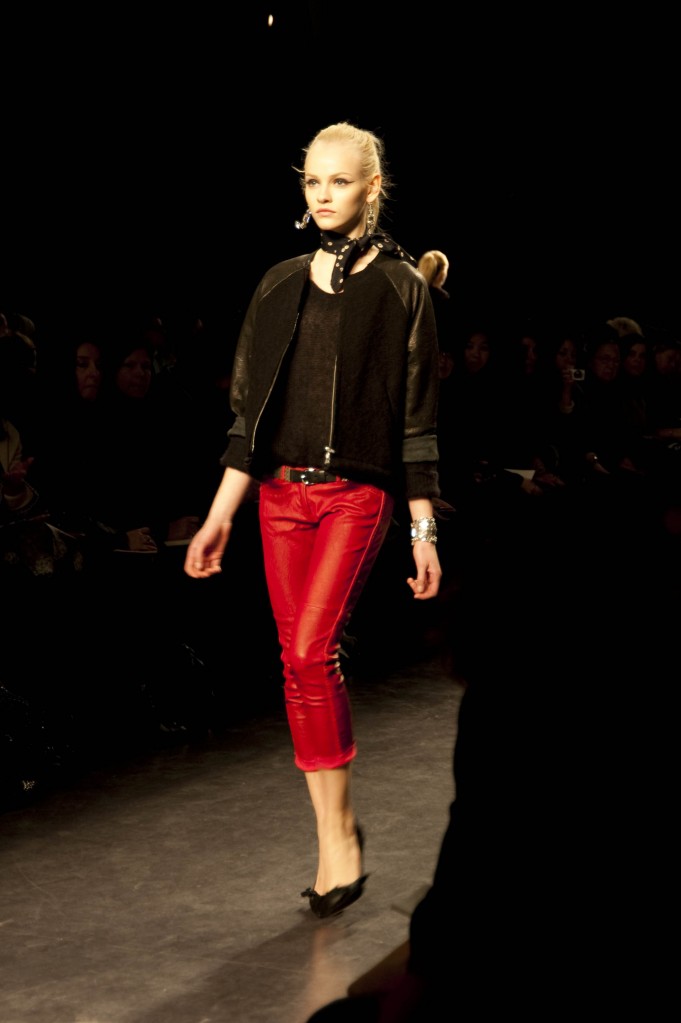 The collection had a '50s biker chick theme–fitting given the models' arrival.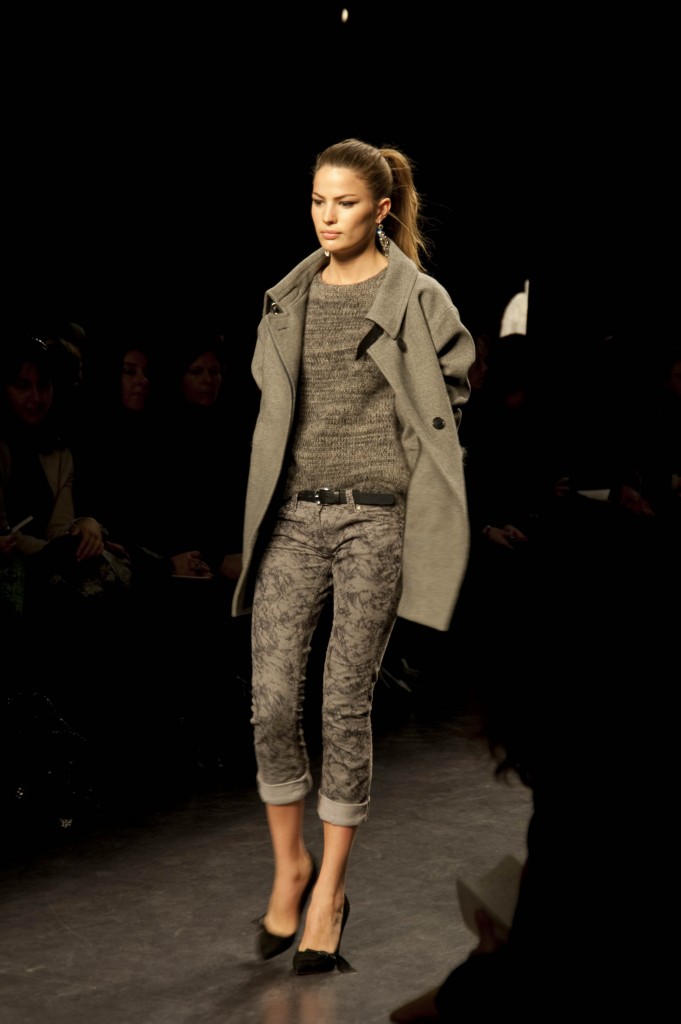 Neutral layers get a kick from sexy cropped jeans.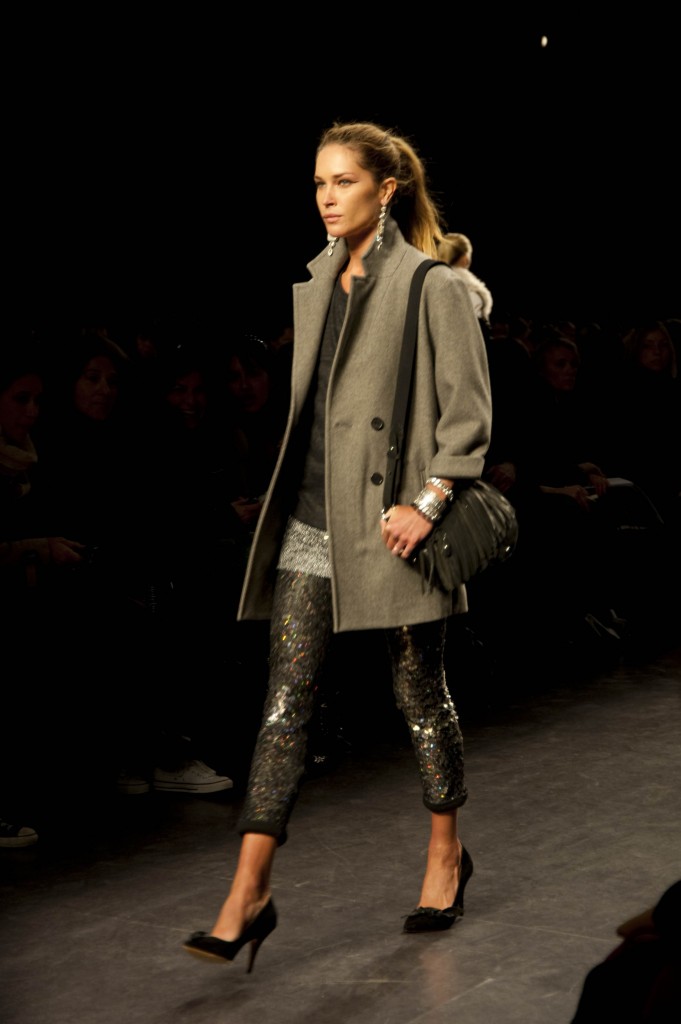 These glittery leggings, great for evening, looked particularly intriguing when paired with a conservative, slightly oversized overcoat.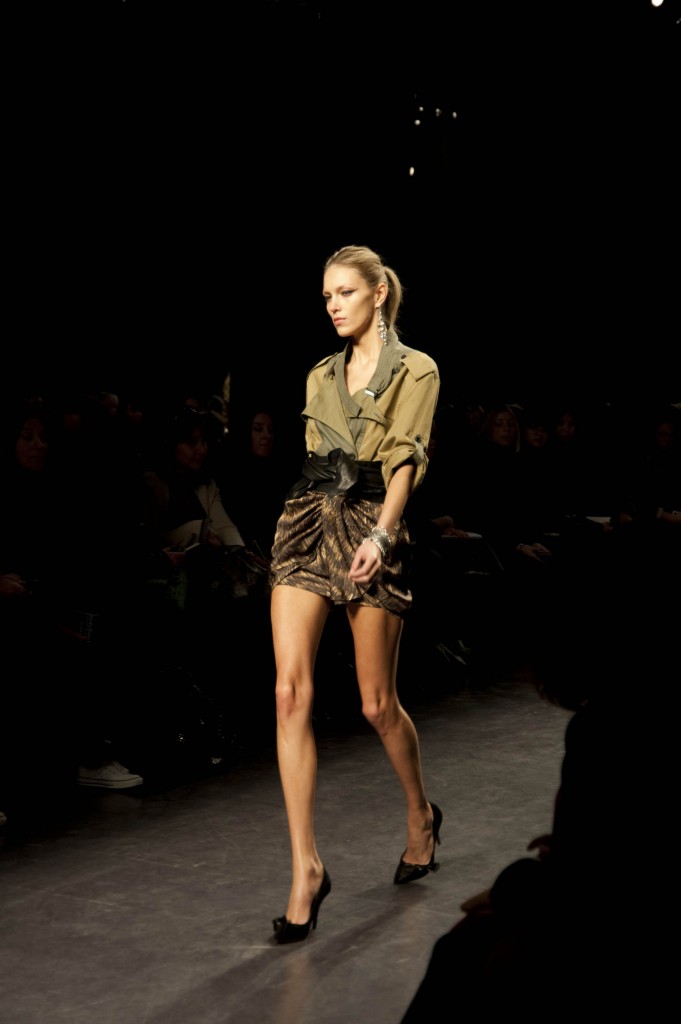 Hemlines might have dropped at shows like Marc Jacobs, but they stayed super mini at Isabel Marant, which maintains a consistently sexy appeal.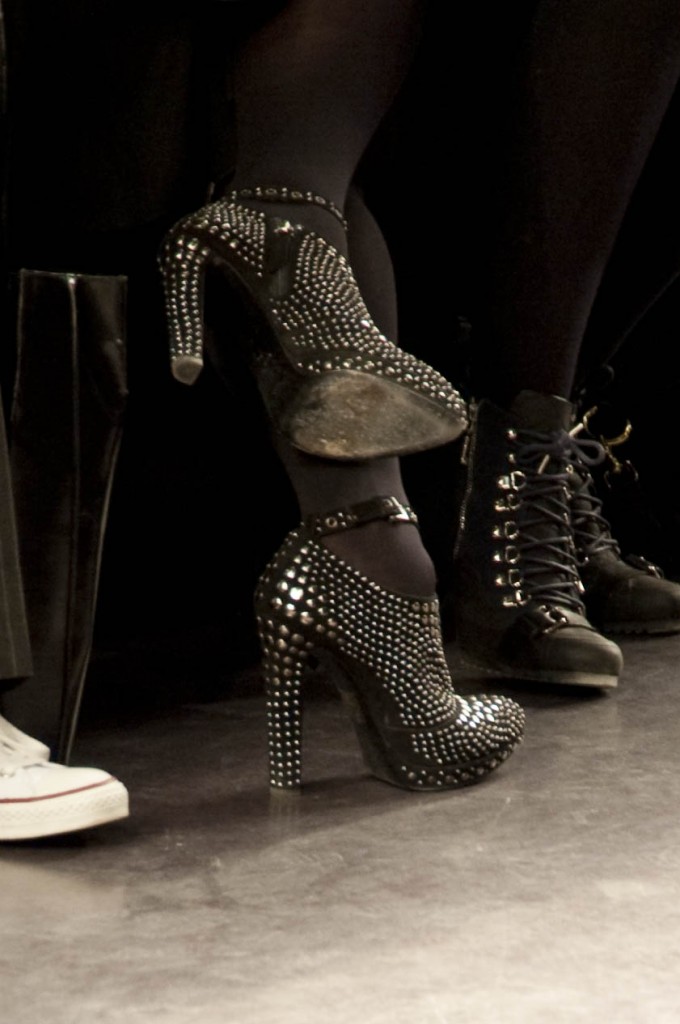 Studded stilettos in the front row.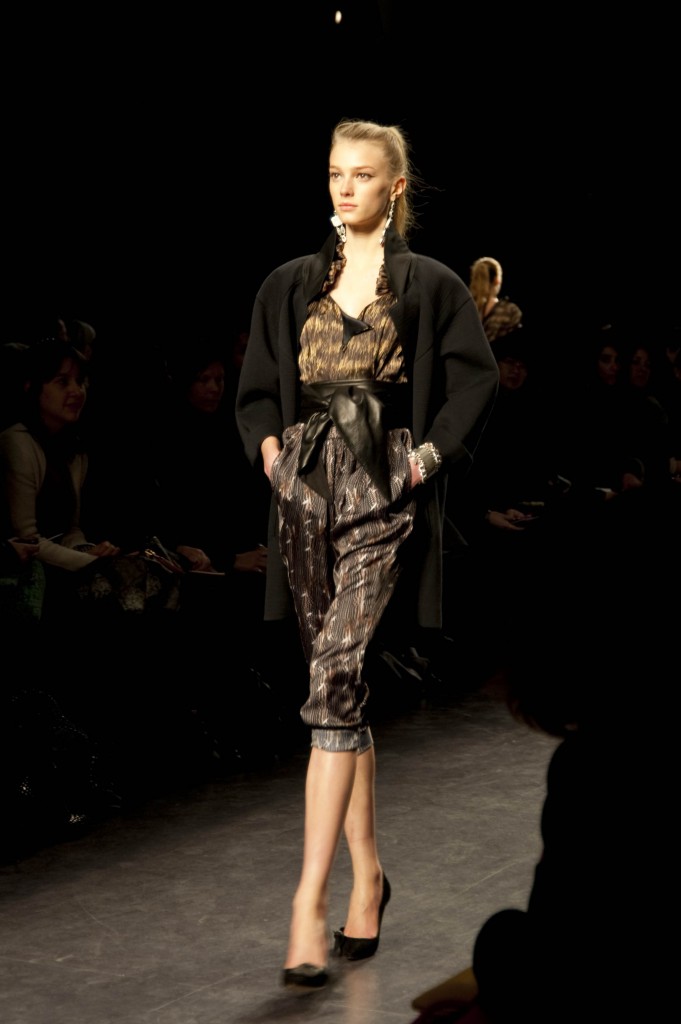 Layers of abstract silk prints in autumn color get cinched at the waist by a kimono-style leather belt.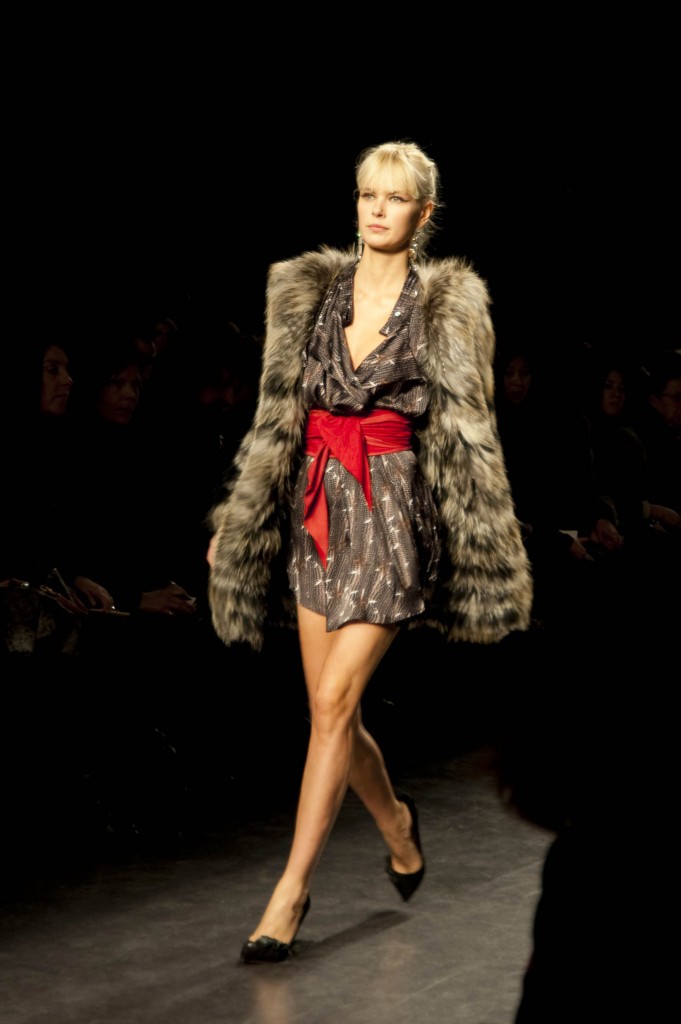 Fur appeared in Marant's collection as well, paired with a cocktail dress.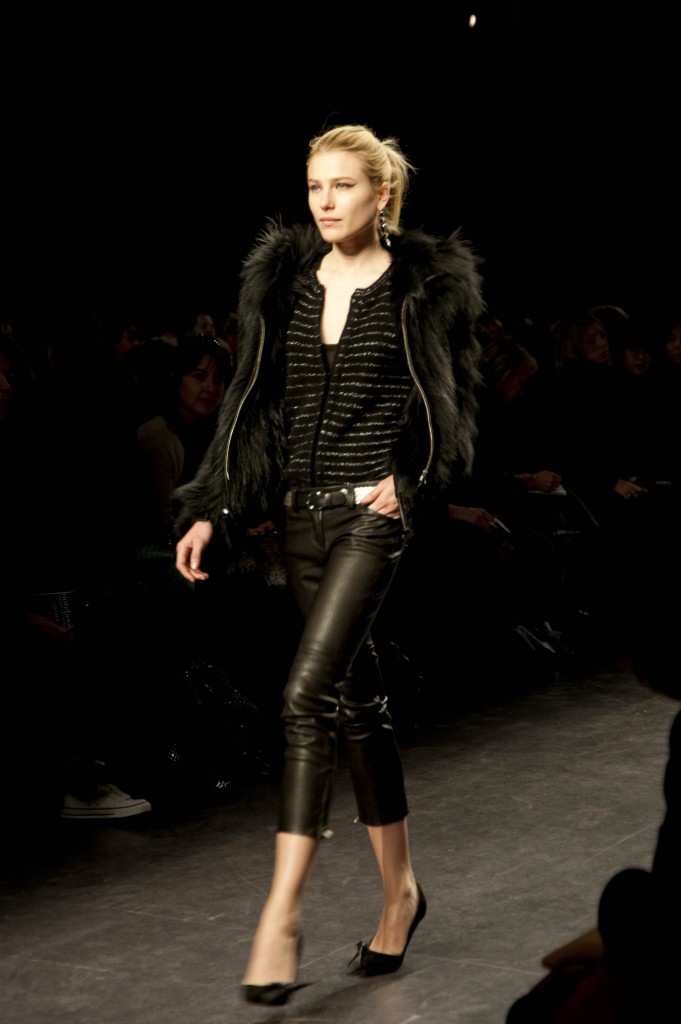 A favorite look – black fur jacket and leather pants.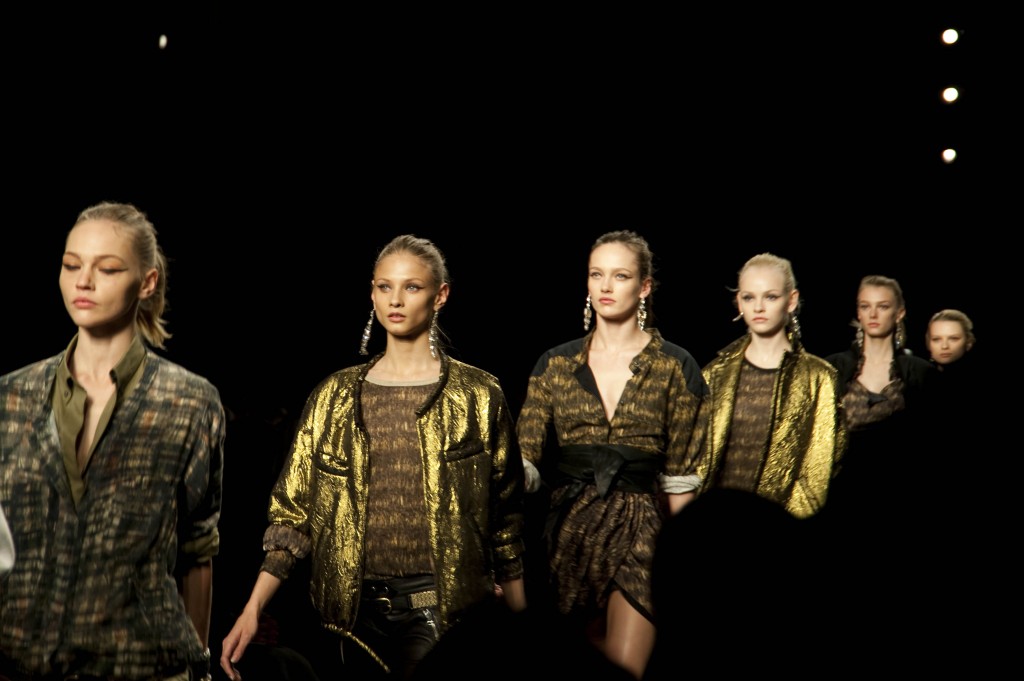 Autumn colors in the final procession. Also note the blingy, dangly earrings on all the models.