How many generations of fashionable Parisians have taken a turn around the Tuileries to show off their exquisite clothes? The tradition continues, with editors, buyers and chic Christian Dior customers walking from the Place de la Concorde to the tent that housed Friday's Dior show.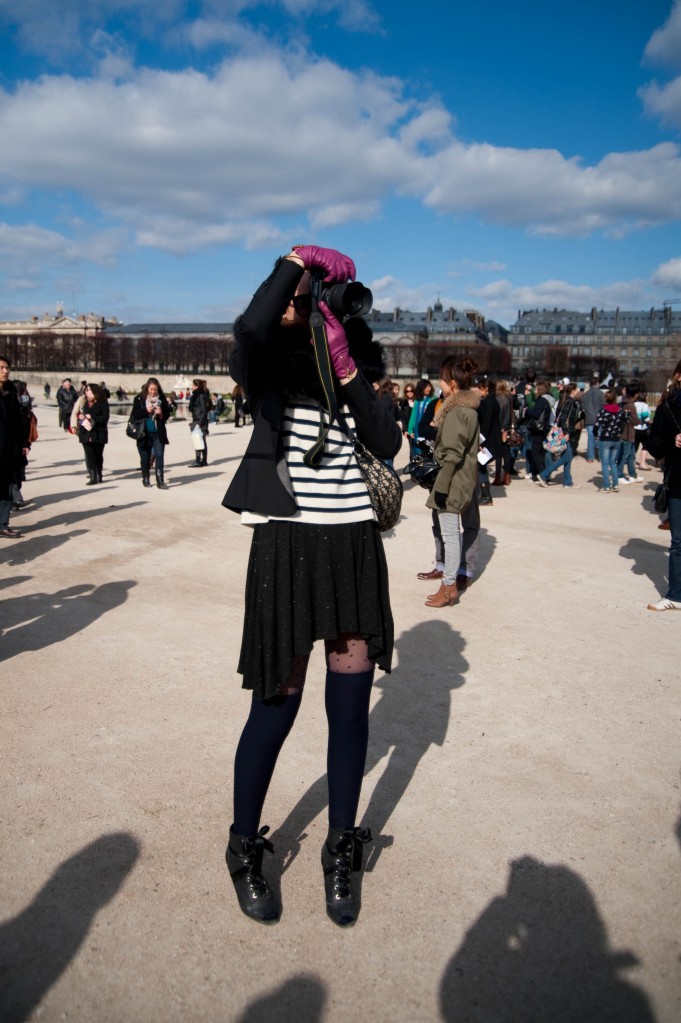 One thing is very different from olden times – there are many more photographers!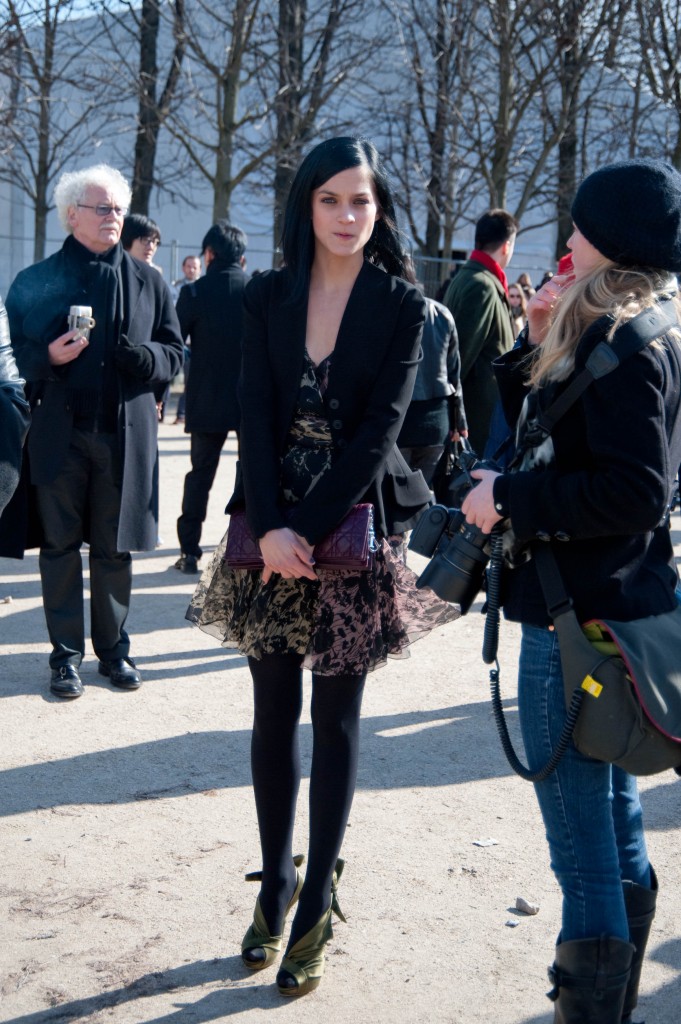 Leigh Lezark in a silk dress and green satin bow stilettos.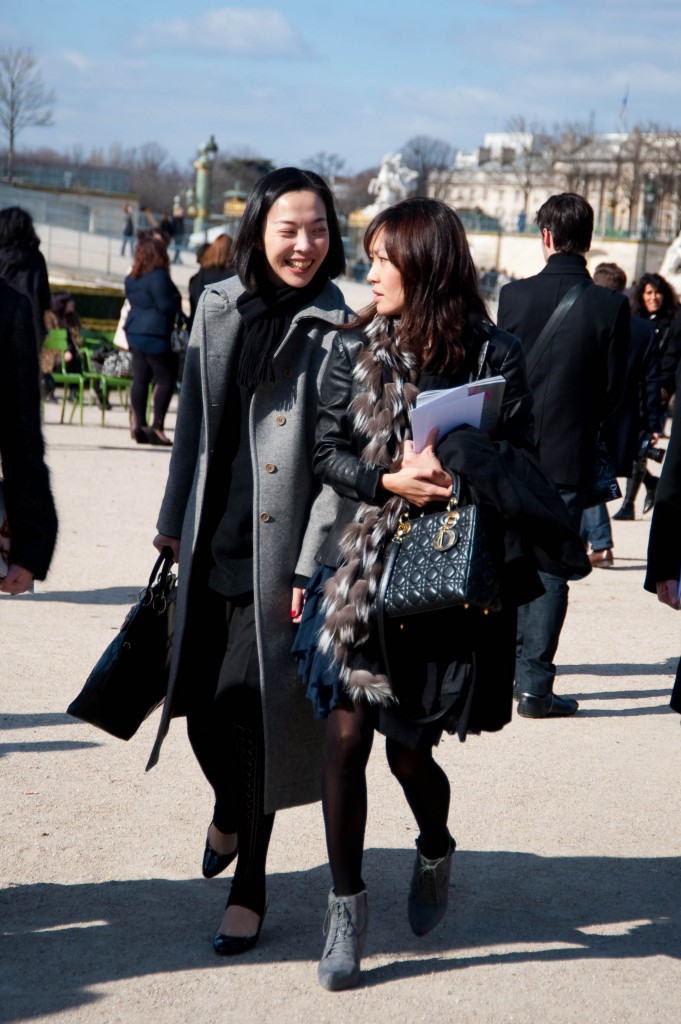 Gray, fur, and a Dior bag.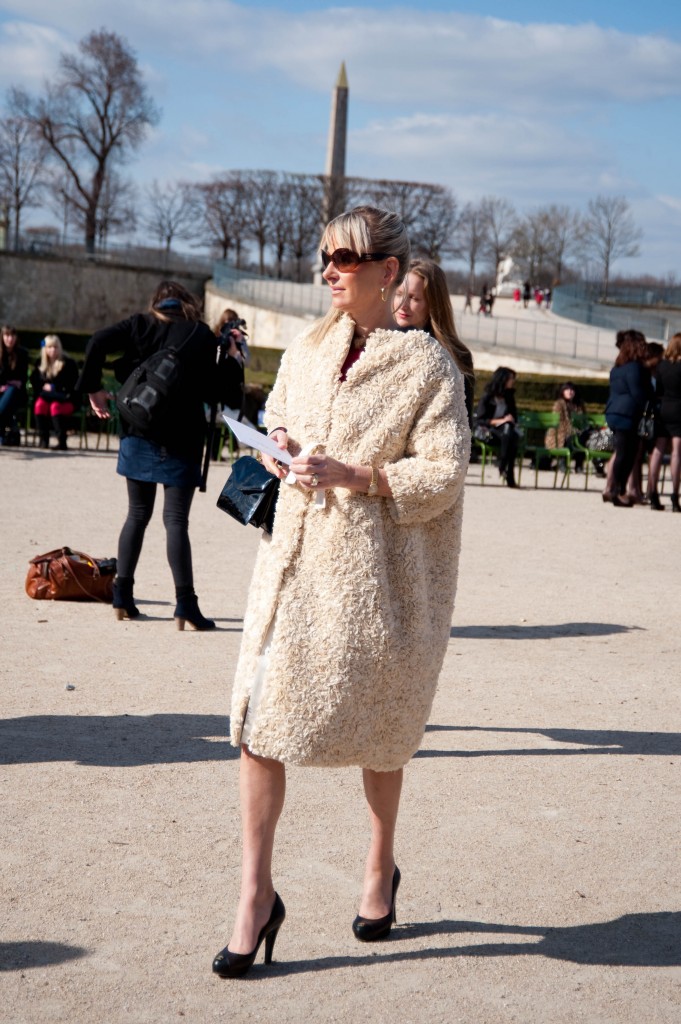 A white woolly coat is perfect for a cold but sunny March day.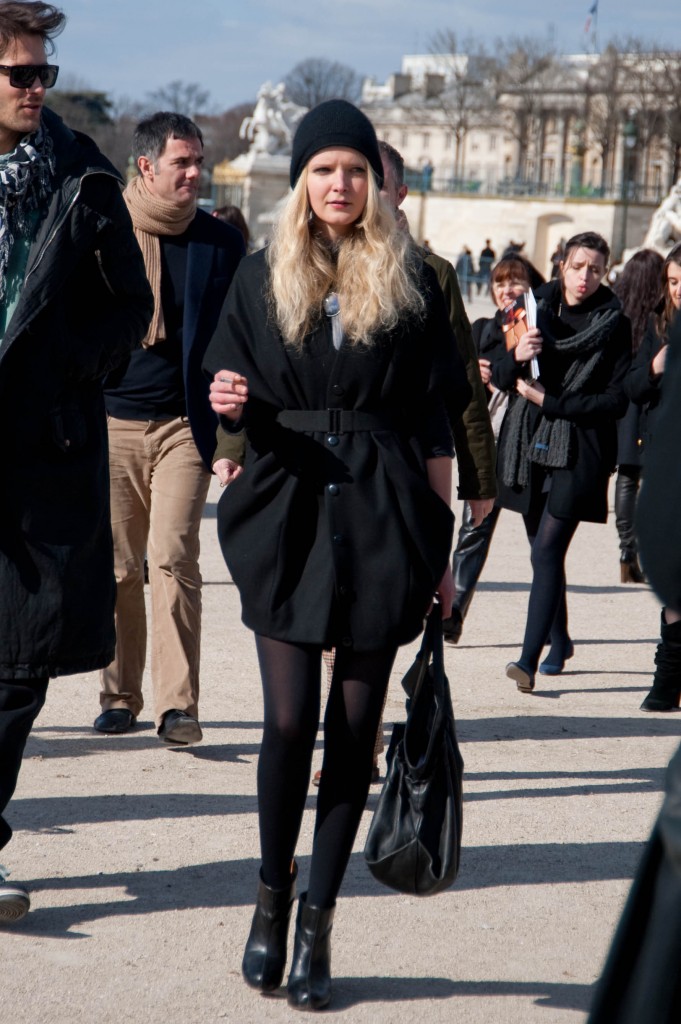 Love the look of long hair and a black knit cap – especially when worn with a beautiful sculptural coat.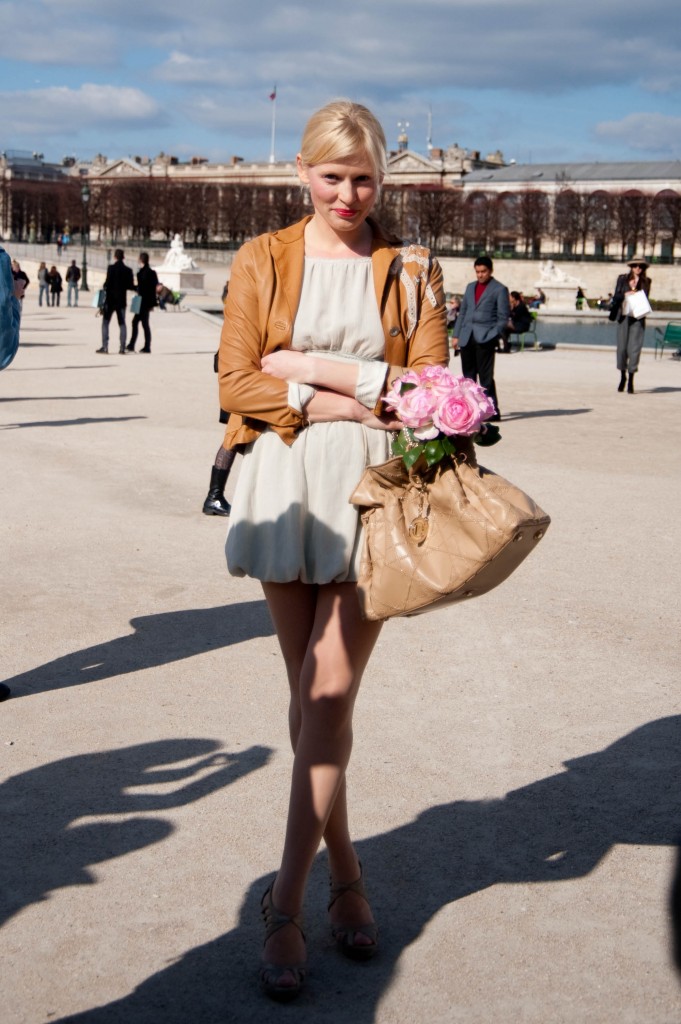 A camel-colored leather jacket and pale beige bag are a great transition into spring.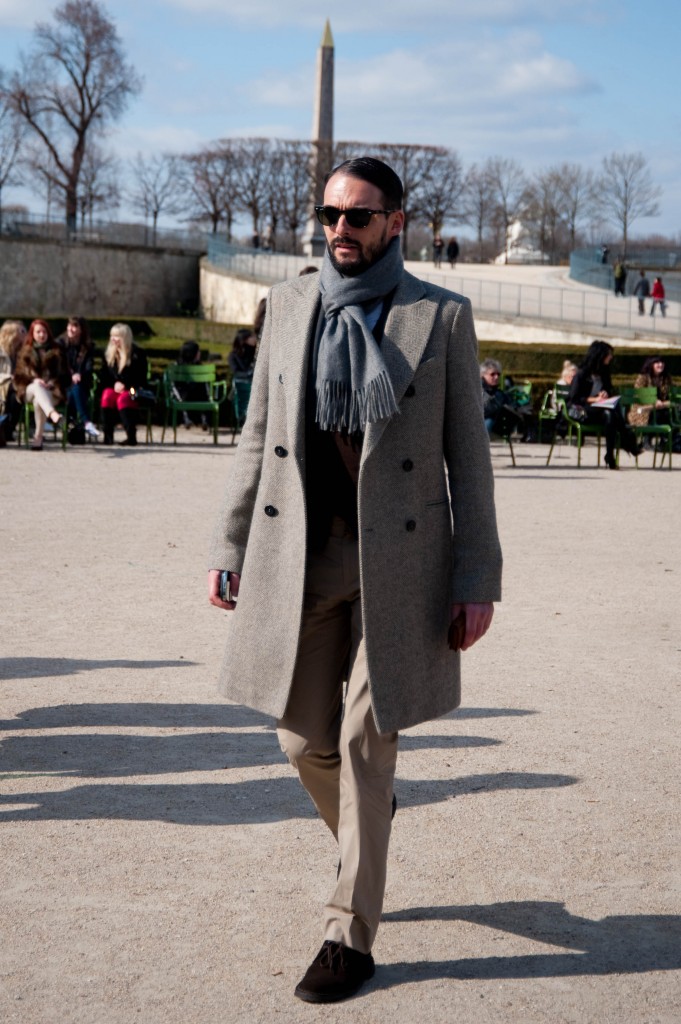 An elegant look of a double breasted overcoat and light blue scarf.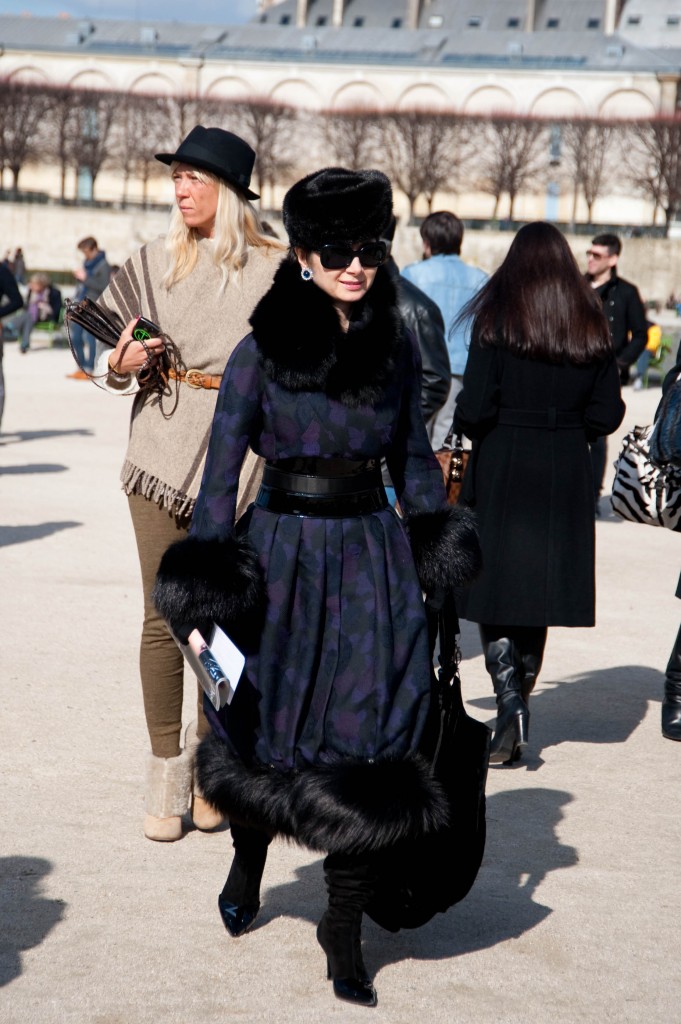 The beautiful Victorian silhouette of a fur trimmed coat and hat and velvet shoes.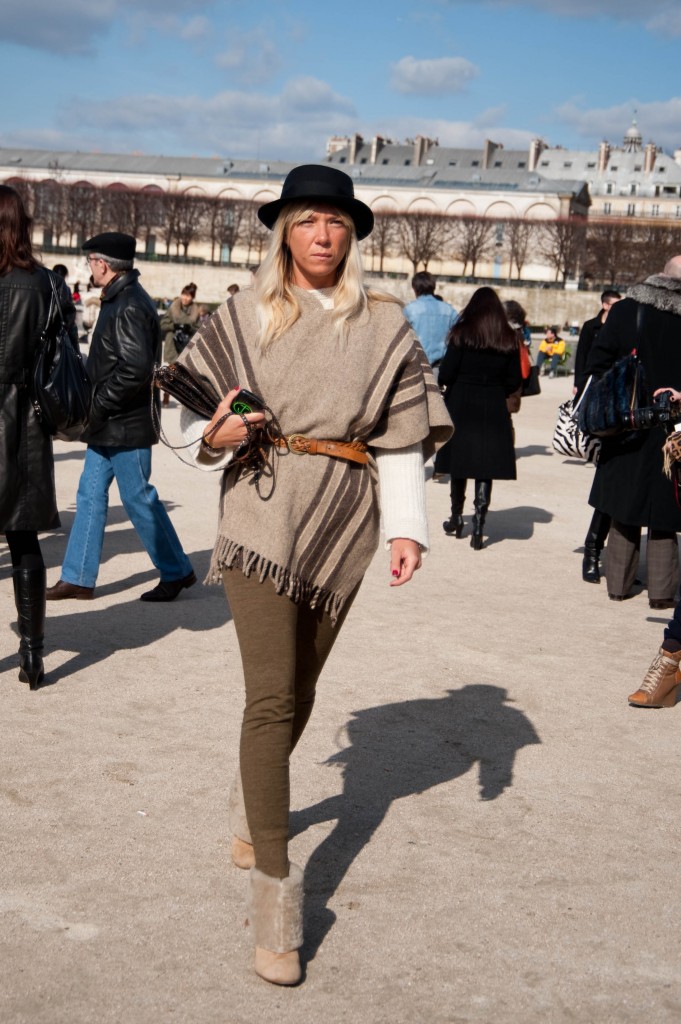 A '70s Americana look of belted poncho and pale suede boots. This was one of many rakish hats seen that day.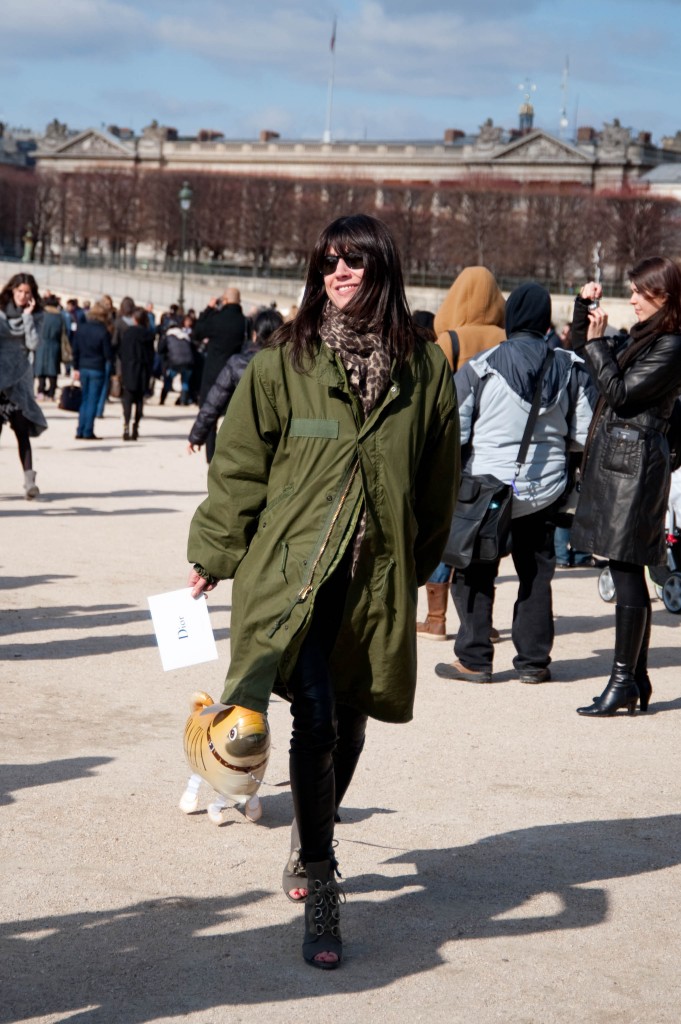 Military poncho and tough-chic lace-up, peep-toe stilettos in military drab.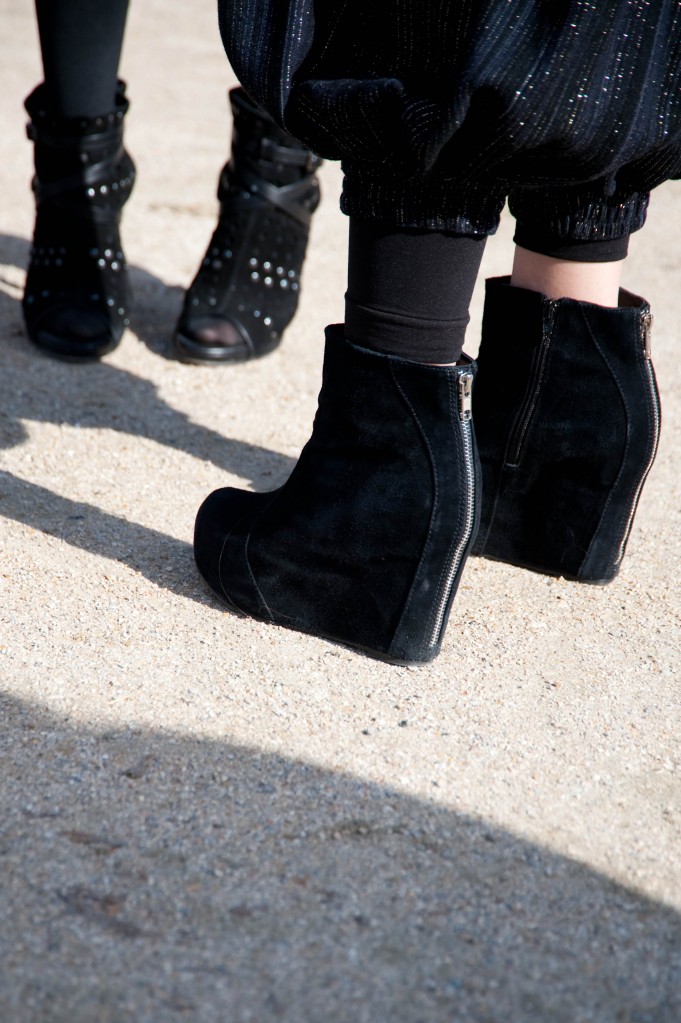 Extreme wedges are the shoe du jour – like these in black suede with a zipper detail.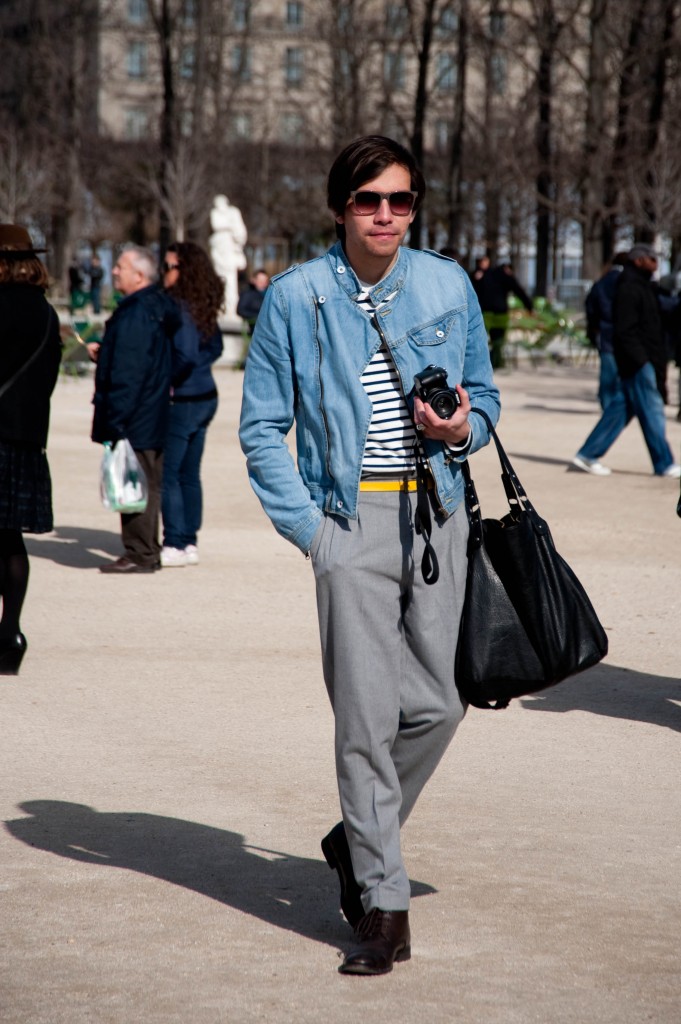 Look for more faded denim like this jacket come spring – a little '70s retro, but it looks fresh and new now.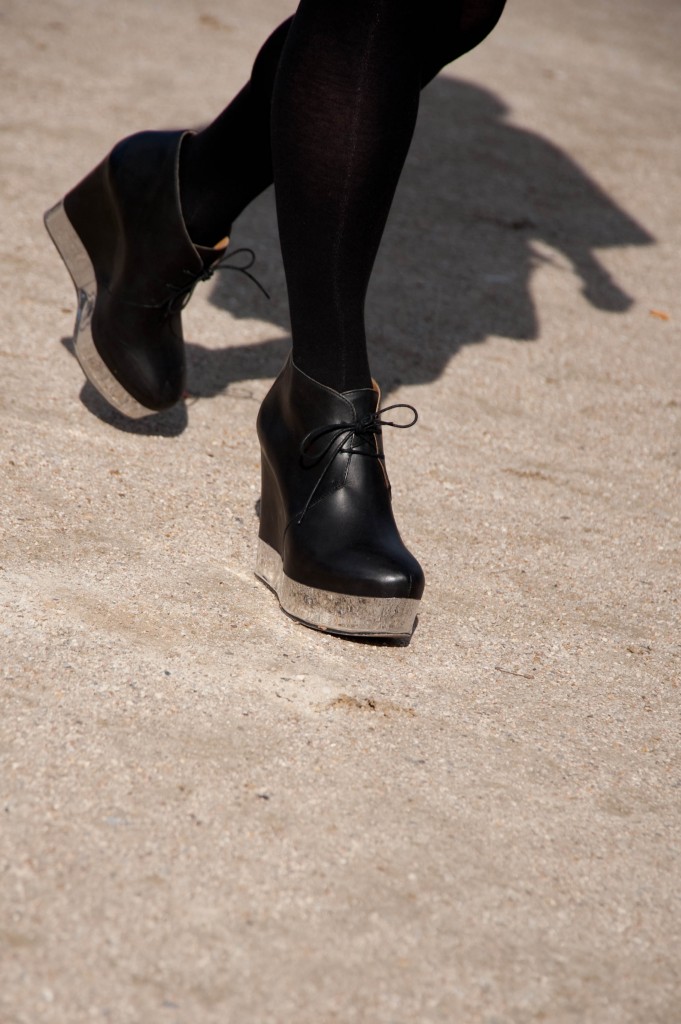 More extreme wedge platform heels, this time with mirrored sides.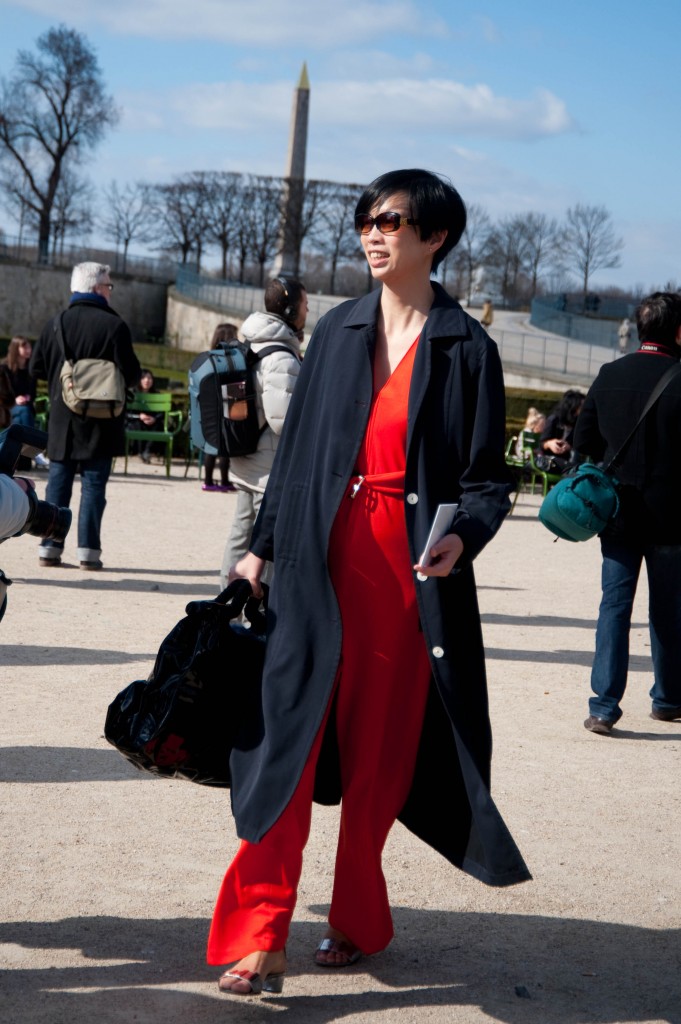 Individualistic style: a red silk jumpsuit and navy coat.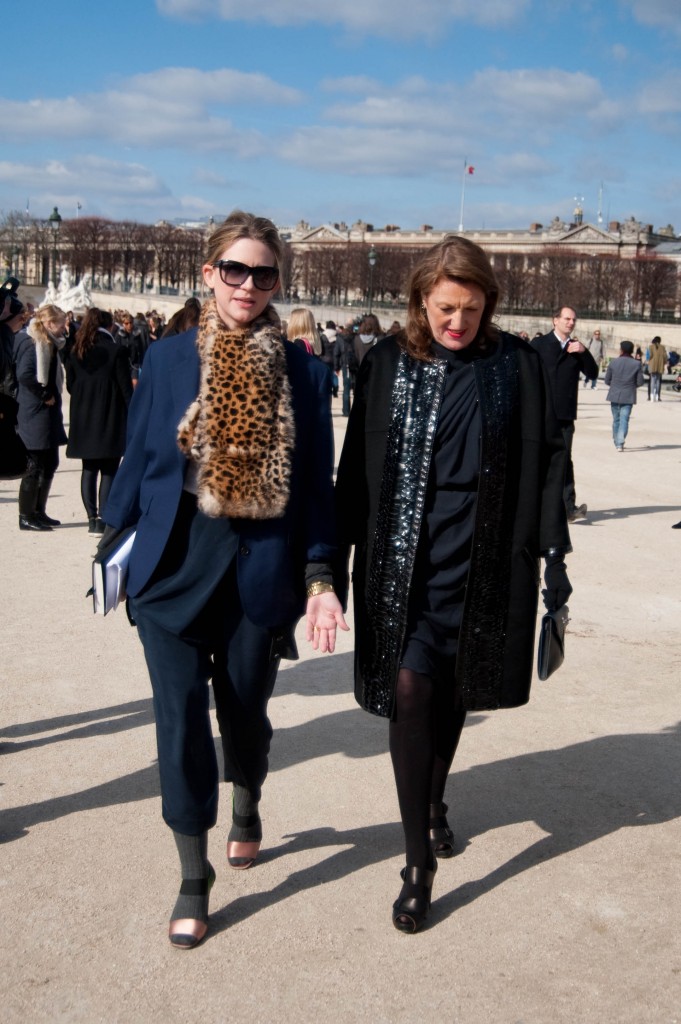 Glenda Bailey and an equally chic colleague in a leopard print fur scarf.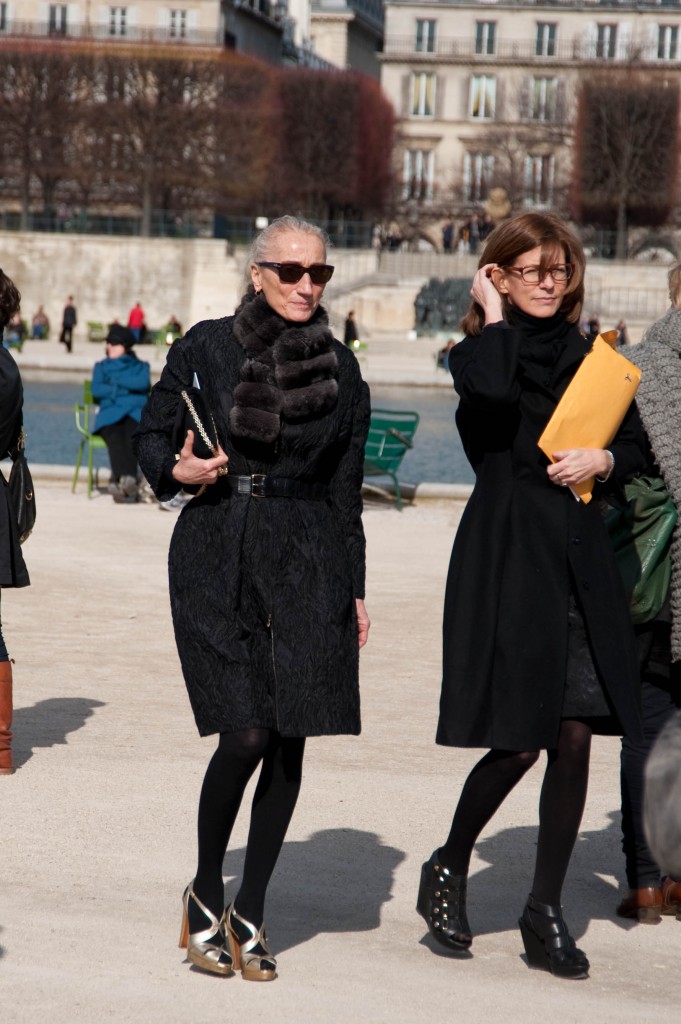 Black coat, fur scarf and gold platform heels on a fashion week regular.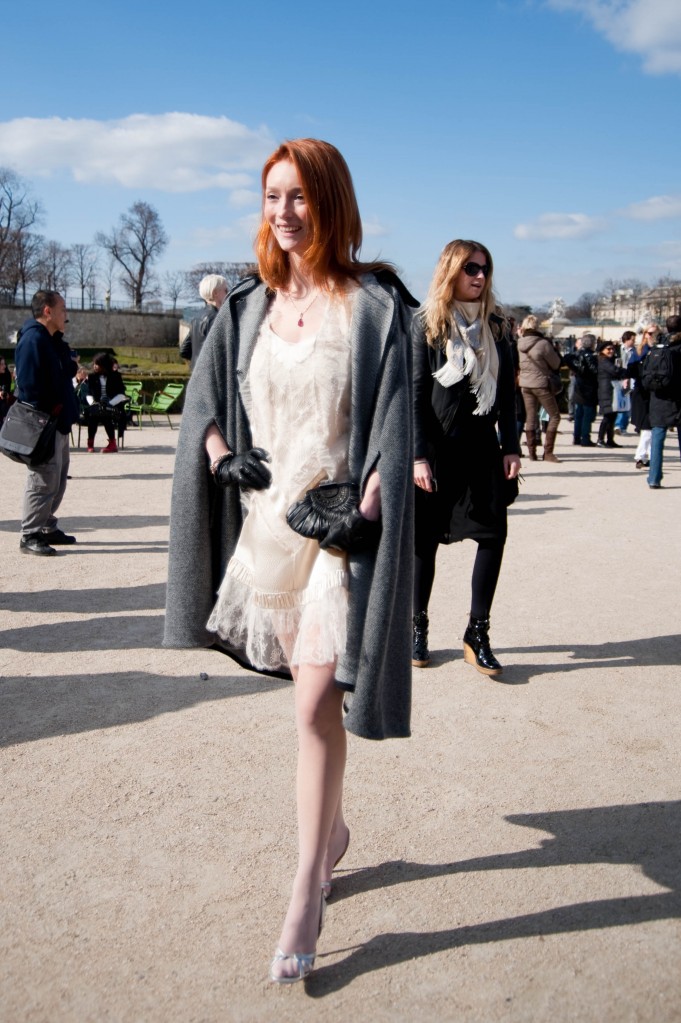 Here's a new development: Sheer white stockings. They look especially great with a white lace dress. These look prettier than black tights at this time of year.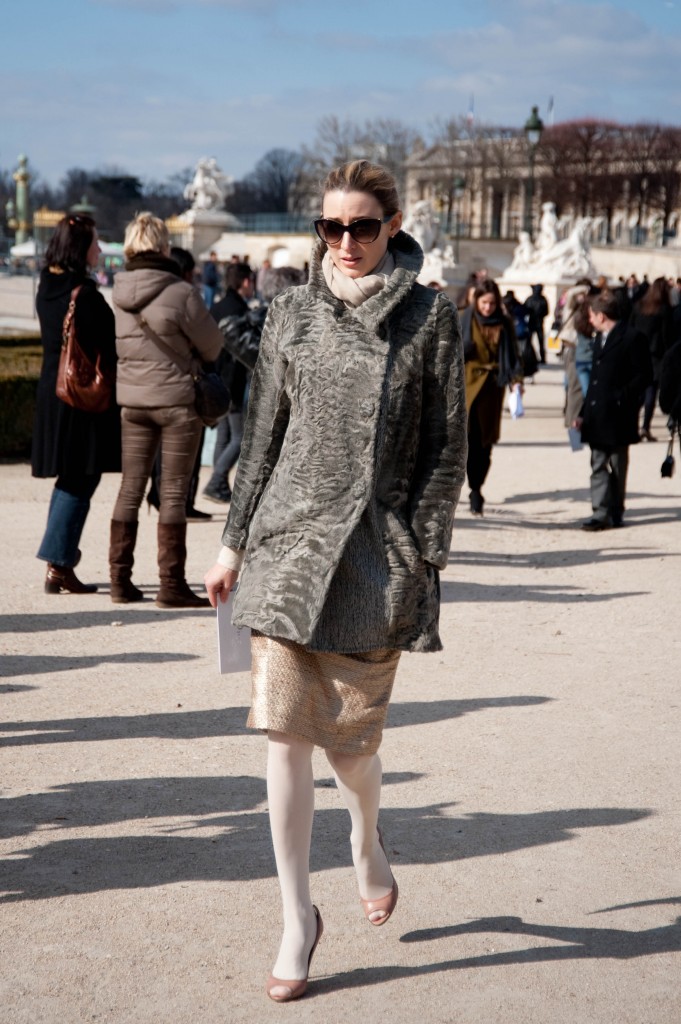 More sheer white tights, this time paired with a beautiful dove gray jacket.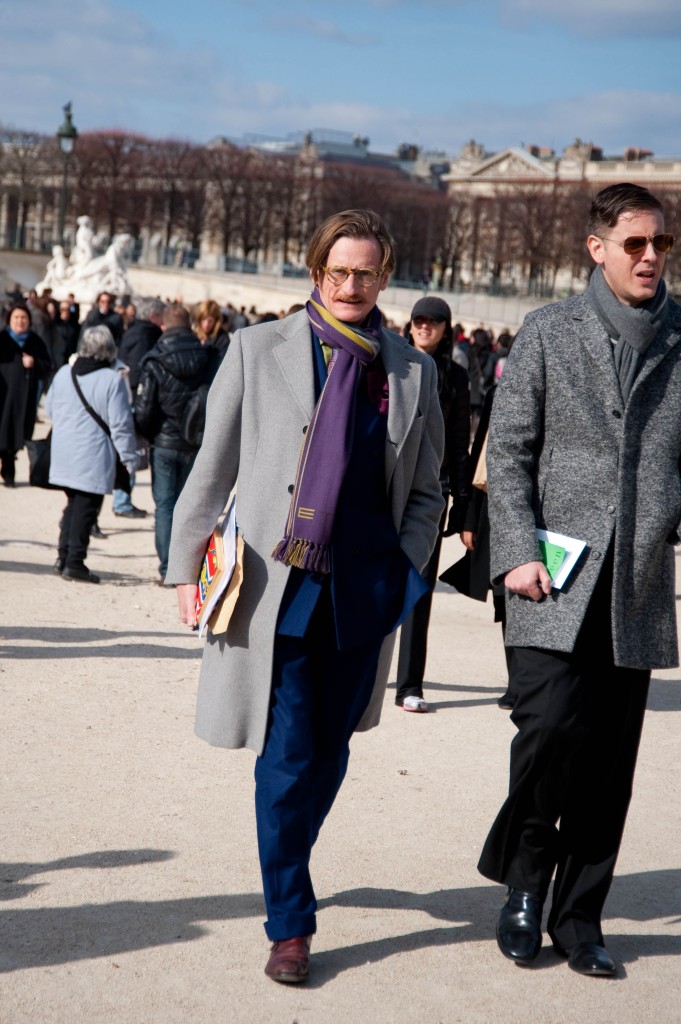 Hamish Bowles in a gray overcoat and purple scarf. The mustache suits him well.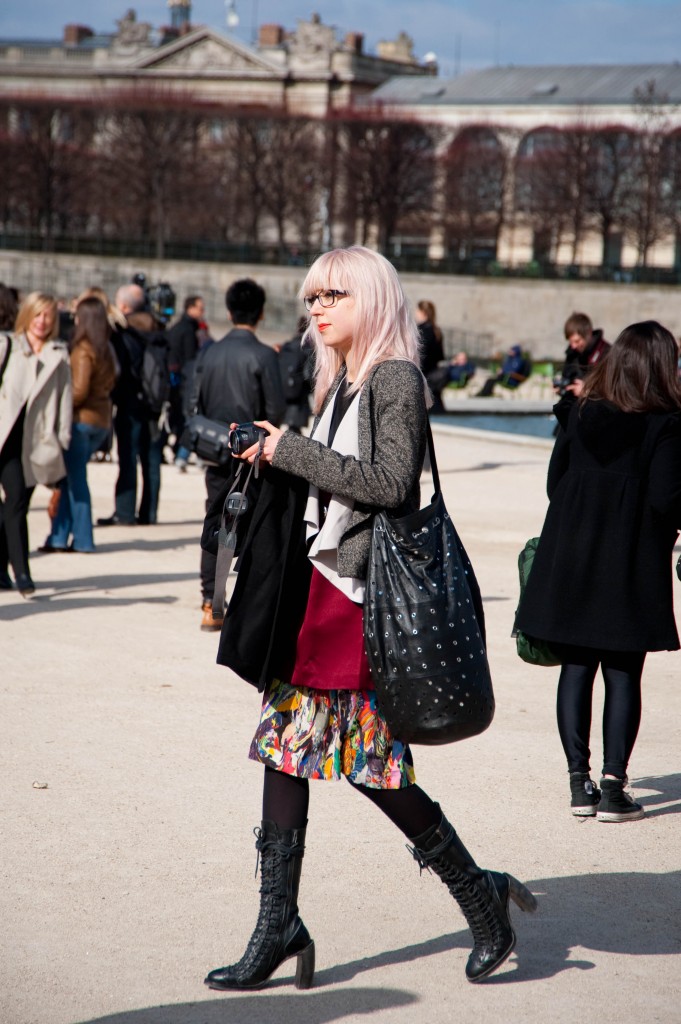 Hair is turning up in every color of the rainbow, like this pale pink color. It's a light wash on platinum hair.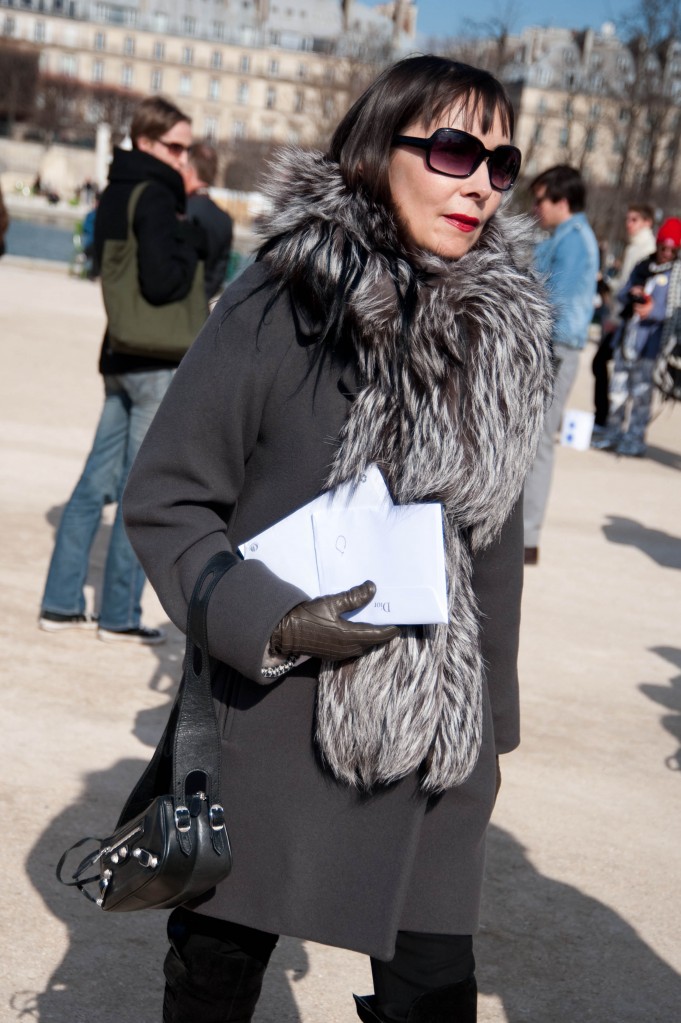 Invitations in hand.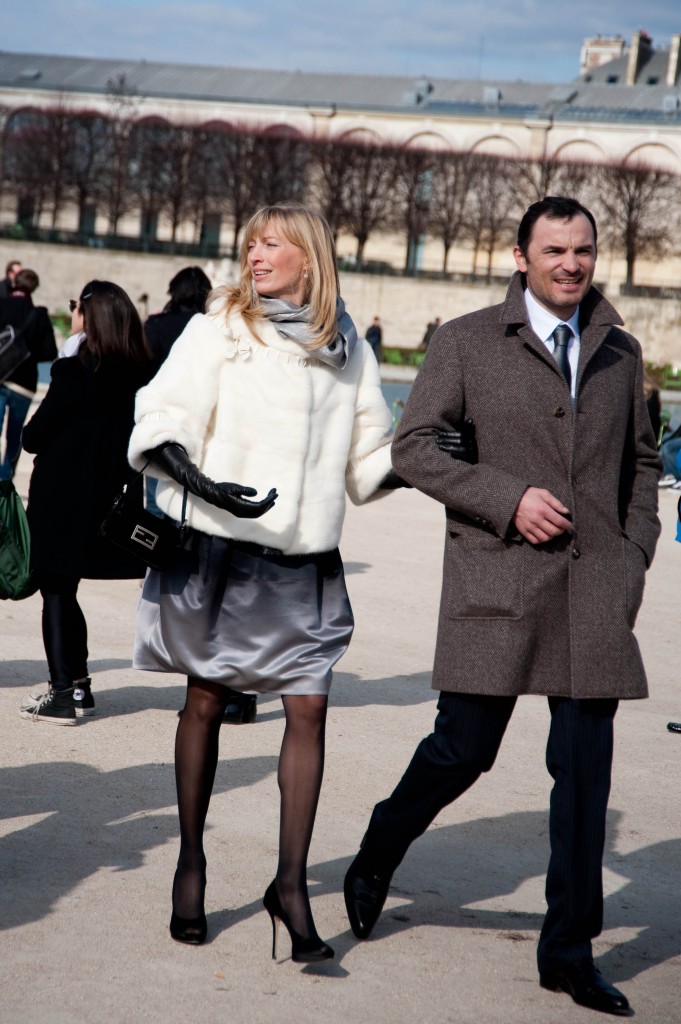 A beautiful ombre silk dress in gray and black, paired with a white coat.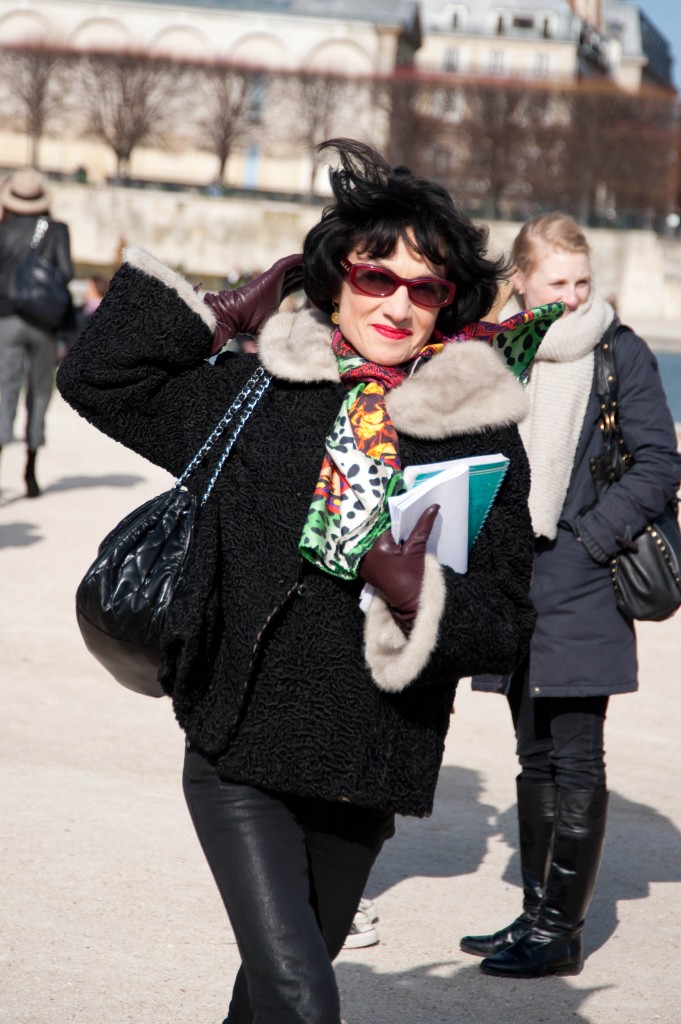 Her colorful silk scarf is a mishmash of leopard and floral prints.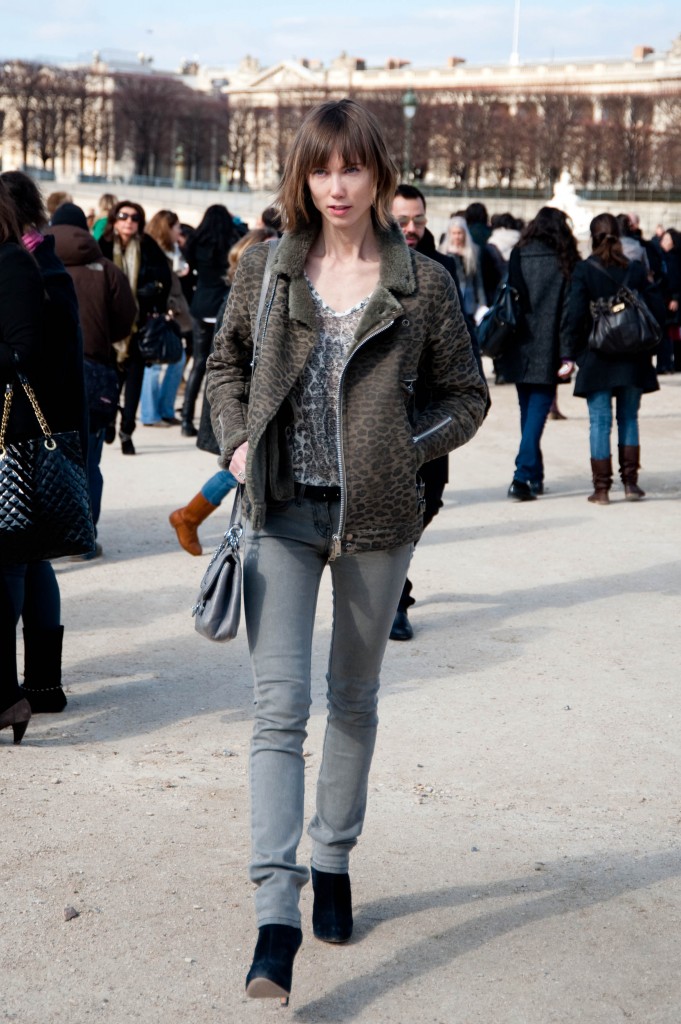 Gray leopard prints and legging-skinny jeans.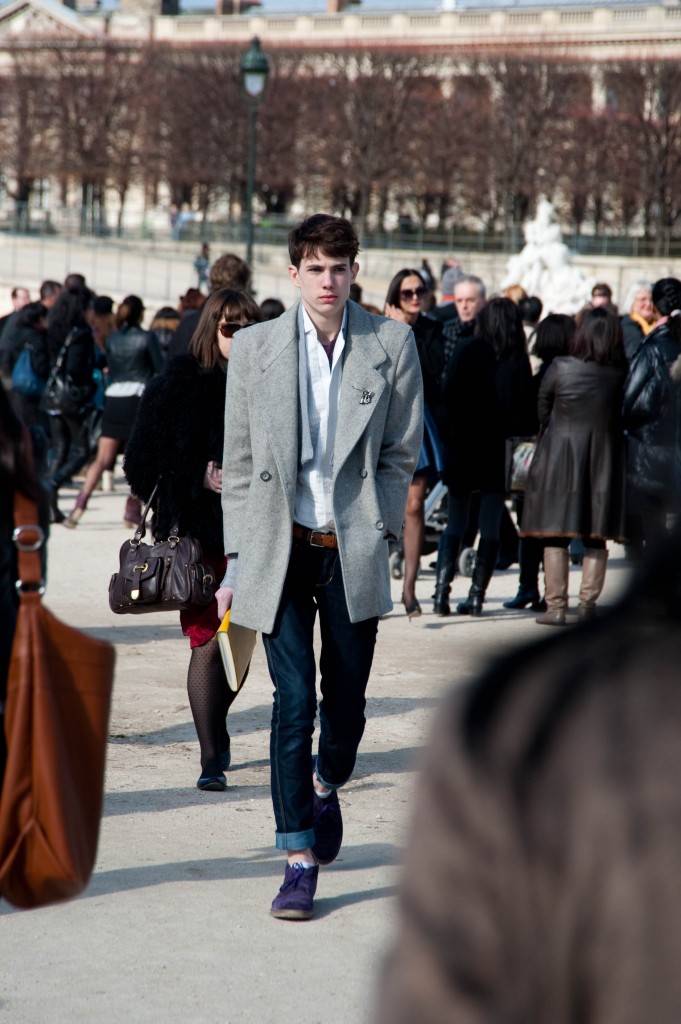 Extreme, wide-shoulder version of a double-breasted overcoat.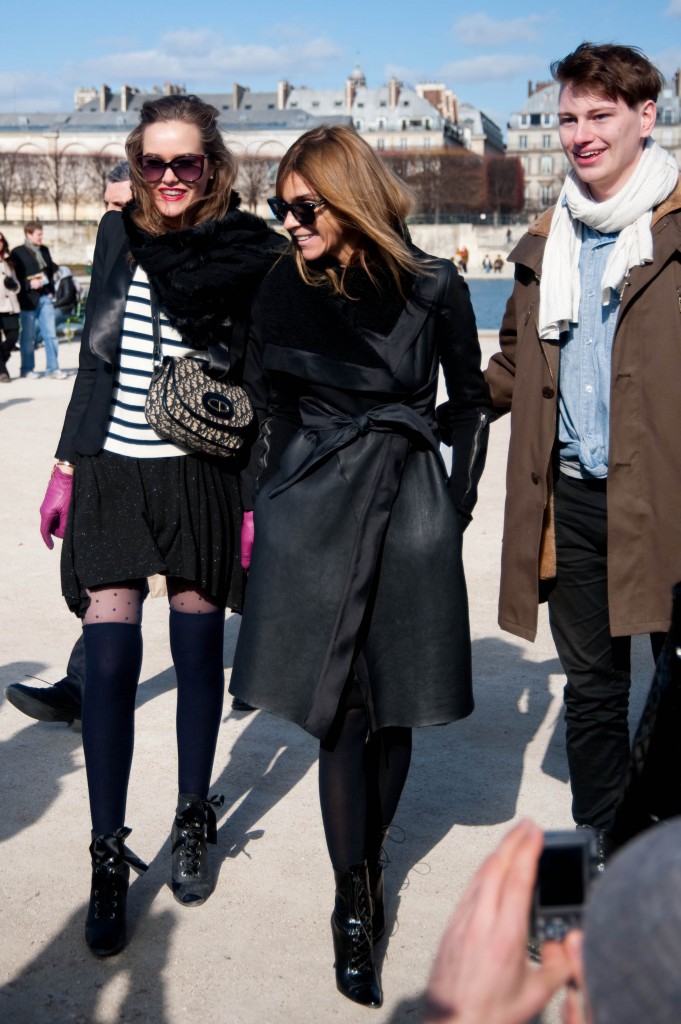 Carine Roitfeld poses for a photo with French fashion fans. Simple but elegant silk black coat.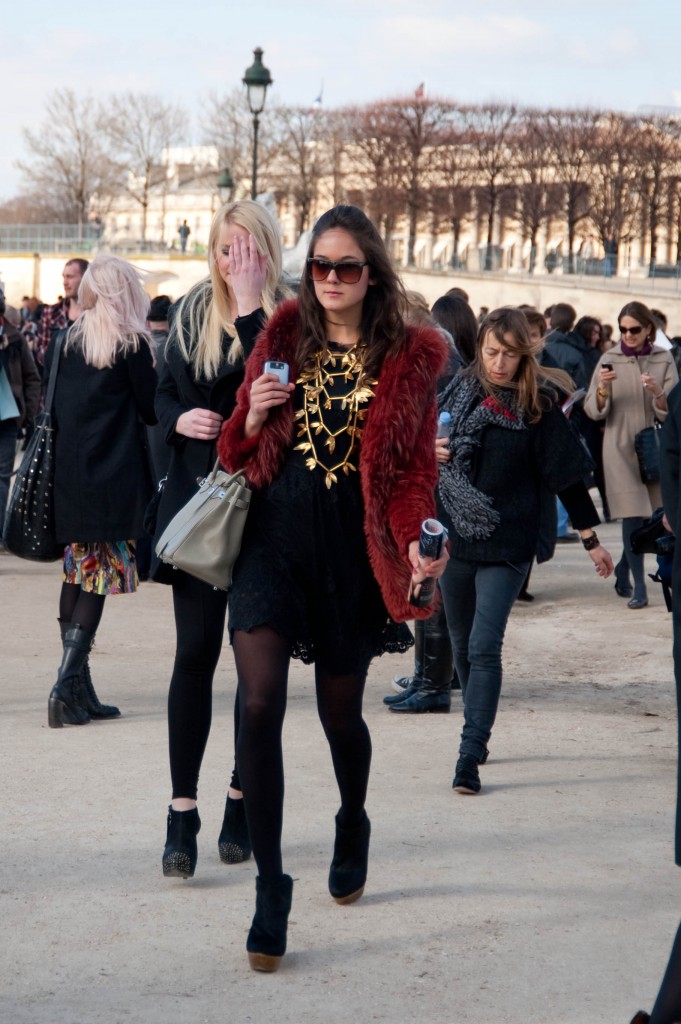 A red fur coat and gold statement necklace. Plus: crazy high black suede wedges with a gold metallic heel.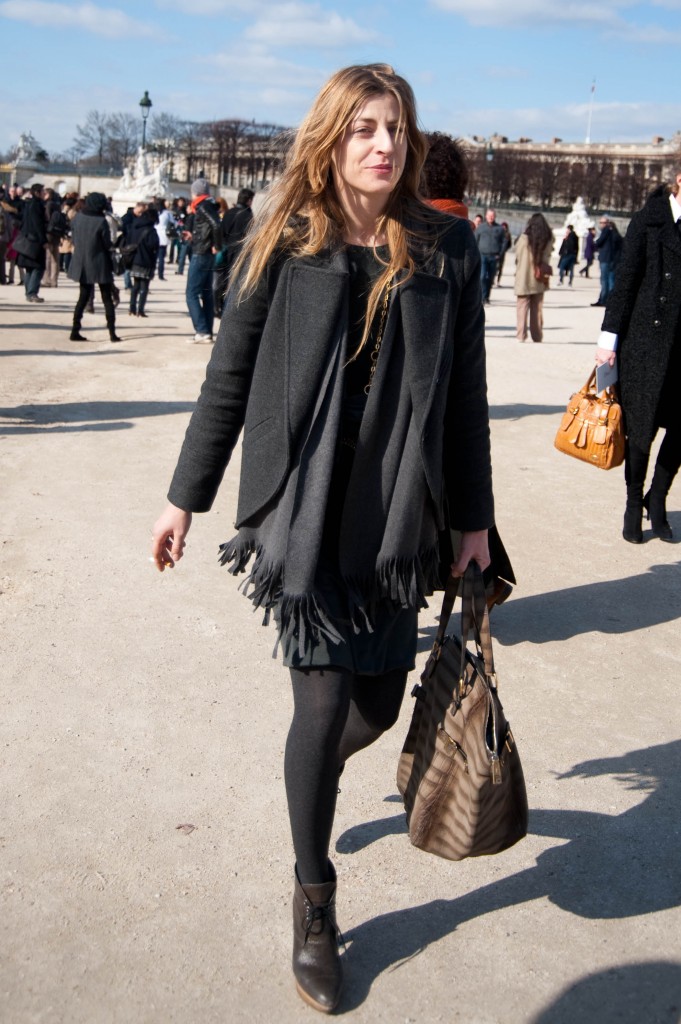 Her clothes are wonderful, but the thing to notice here is her hair and very little makeup. Chic French women are opting for the au naturel beauty look–a sexy, slightly disheveled look popularized by Carine Roitfeld.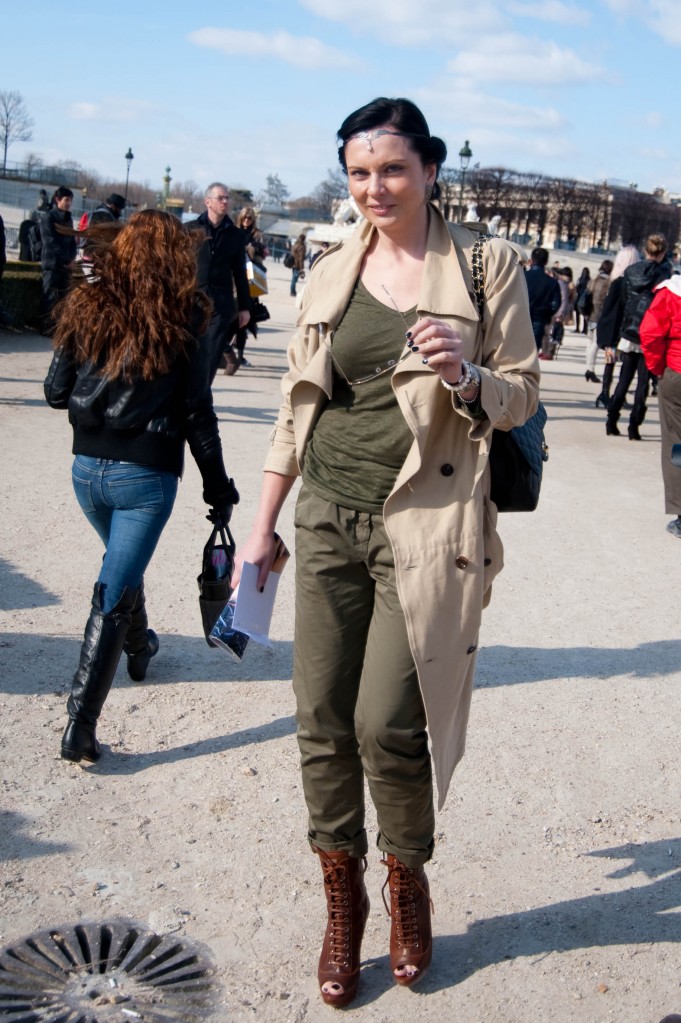 A sort of military-meets-safari look will be all the rage in the coming months.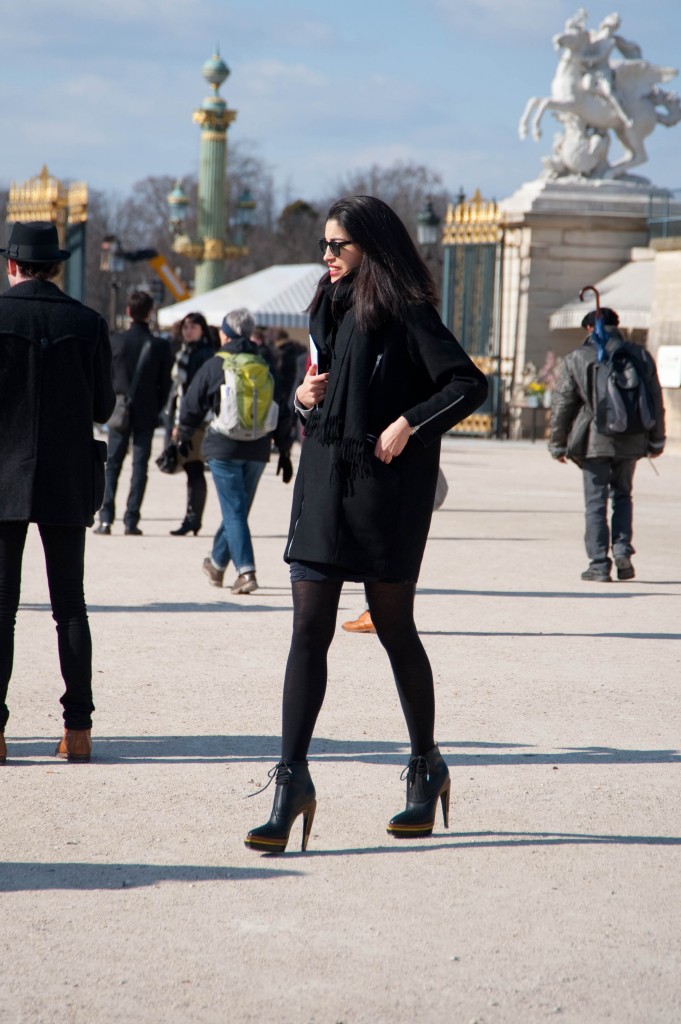 Killer heels. These too are lace-up with a gold metallic trim.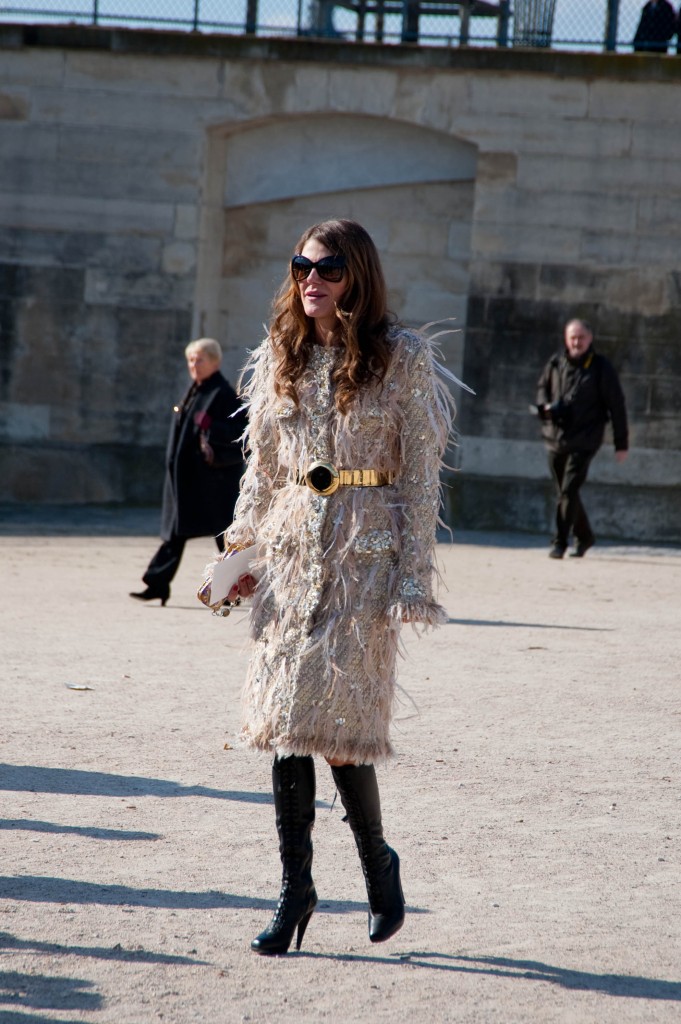 Anna Dello Russo arrived in an elaborate feather and sequin coat. She seemed to be taping a TV show that day.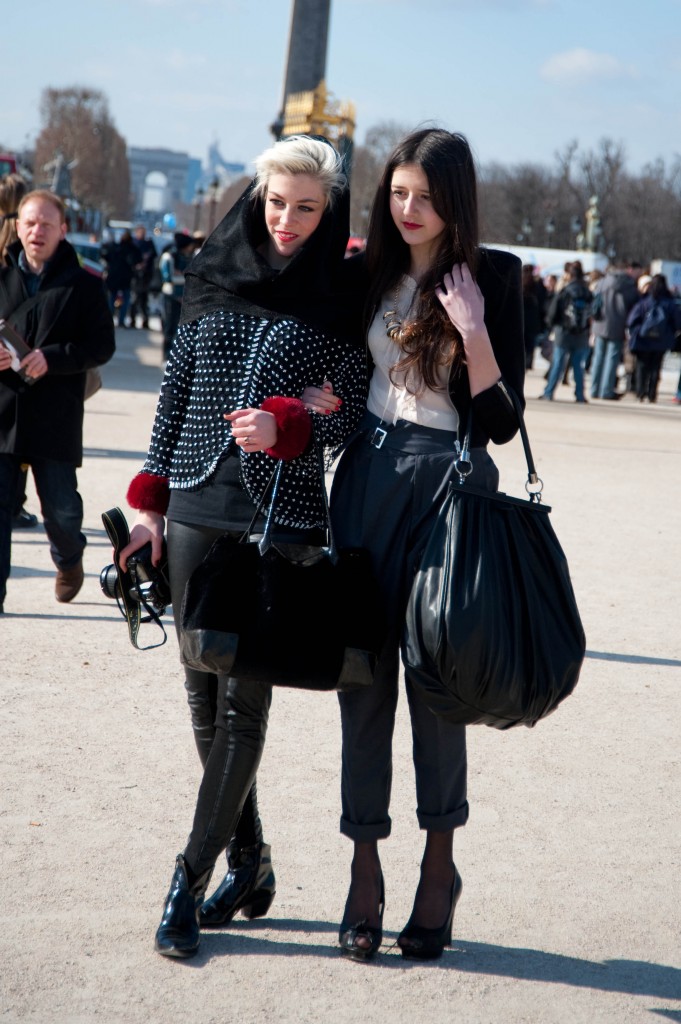 Two young fashion fans and photographers.
A great and unexpected combination of colors: red, black, white, and purple.