The Calvin Klein show makes for great people watching, but West 39th Street outside the studio gets really, really crowded. A narrow corridor forms with celebrities coming in on one side and boxes being wheeled out the service entrance on the other. At least it's a reminder that it still takes a lot of elbow grease to run this show.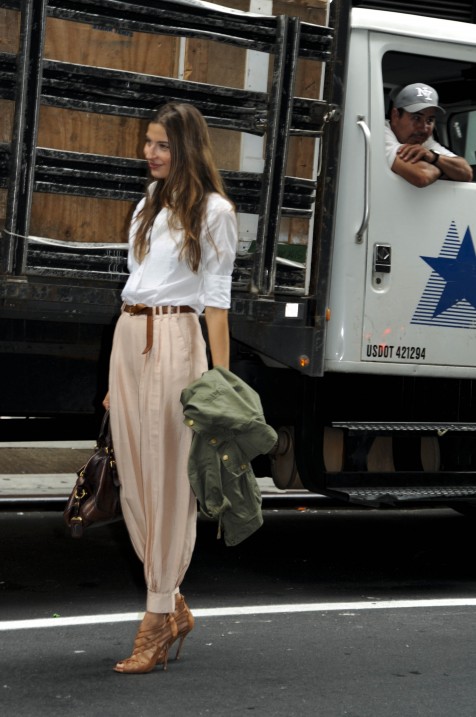 When the fashion shows move around town (and around the world), a flock of exotic birds follows them: the elaborately-attired invitees who land among regular civilians, then take off until the next season.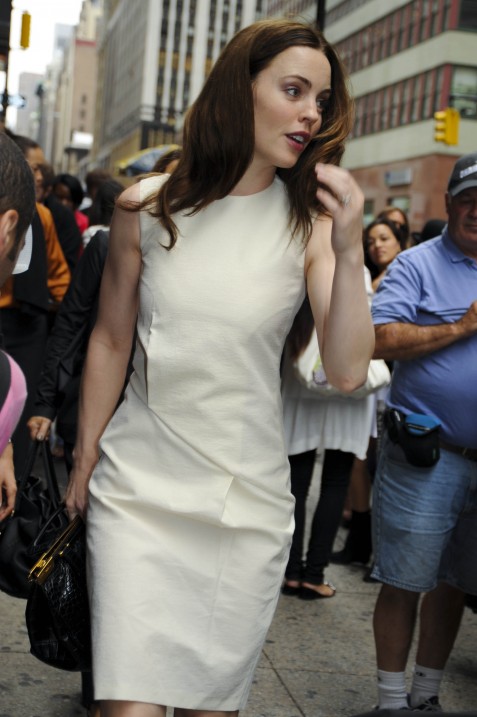 A celeb in a white sheath dress walks by the service entrance, then is ushered back in front of the waiting paparazzi.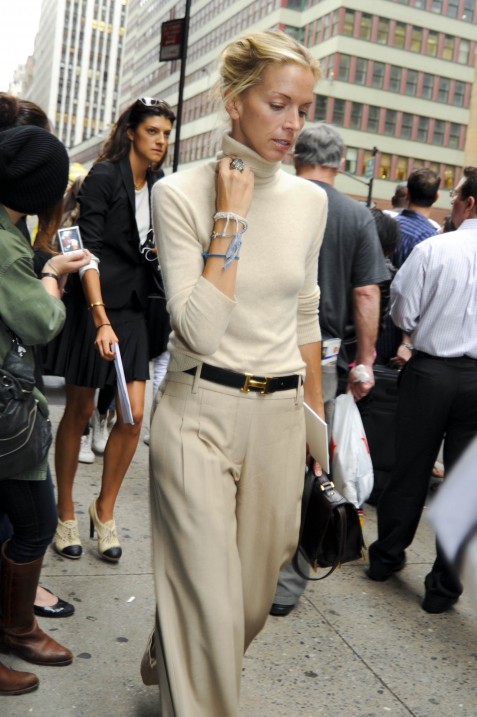 Meredith Melling Burke in one of this fall's must-have outfits – camel-colored sweater and wide-legged trousers. The Hermes belt is eternally chic, too.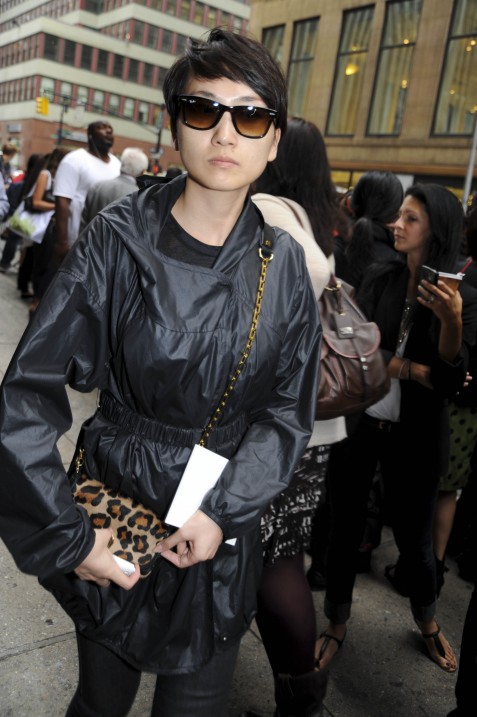 Rain jacket and leopard bag.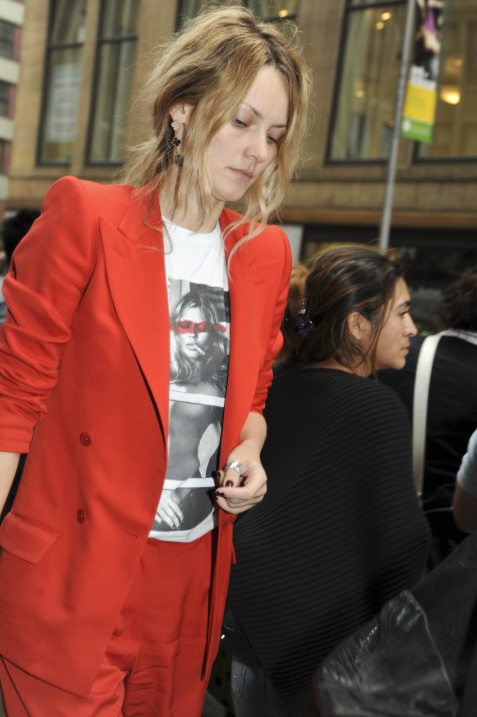 A daring vivid red suit and Kate Moss tee.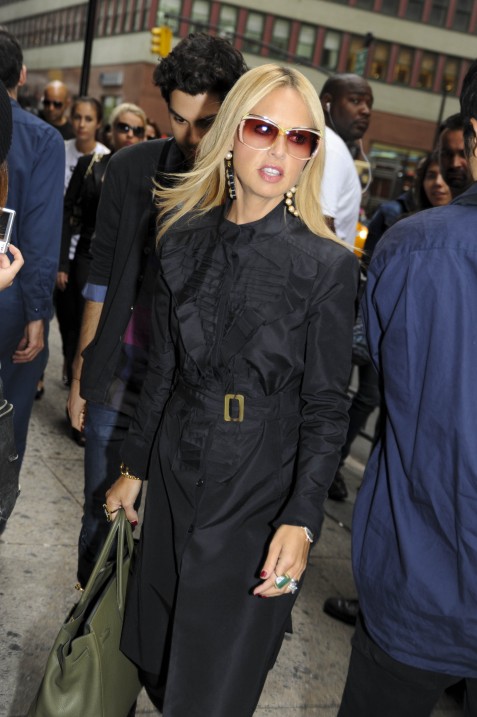 Rachel Zoe in tinted shades and a belted black trench dress.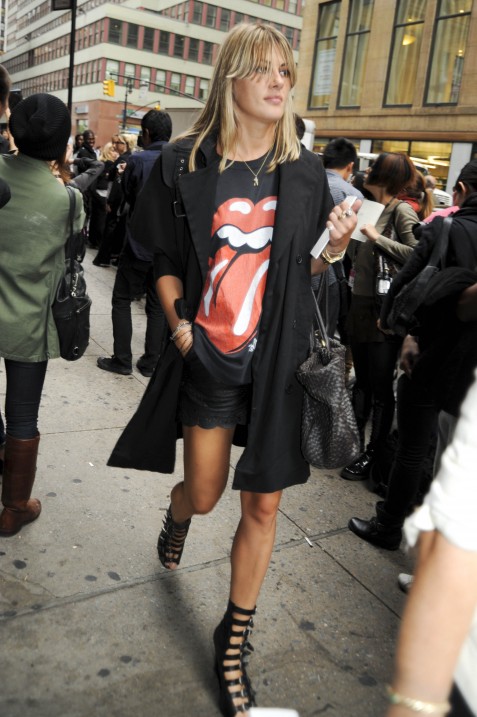 Fabulous rock n roll look of a Stones tee plus short shorts and gladiator sandals.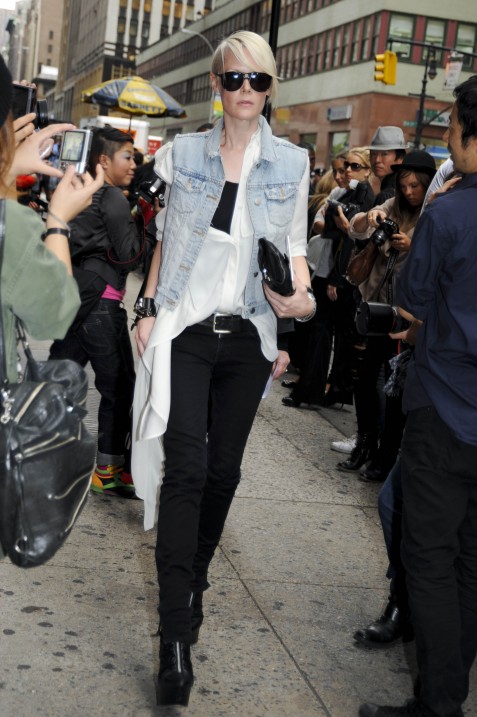 Kate Lanphear in a faded denim vest and white button down shirt with tails.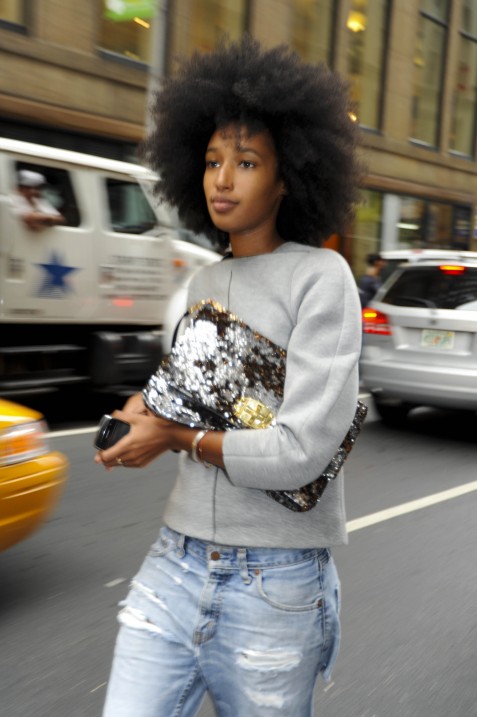 Great personal style – combining totally thrashed jeans and tailored sweatshirt top with a sequin bag.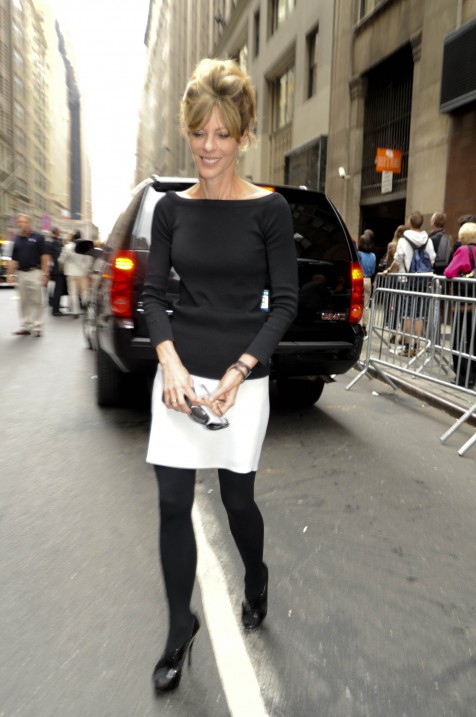 Robbie Myers in black and white.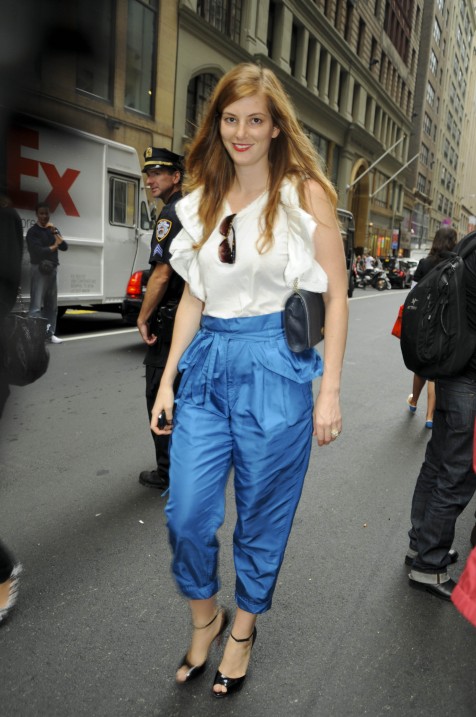 Redhead in blue silk pants.