What do you think of the Olsens' mouse and rabbit ear get up for the Tokyo Opening Ceremony party? As mentioned, I haaaated the Louis Vuitton bunny ears on Madonna at the Costume Institute Ball. They even look dumb in the styled ads. With Madonna, as soon as she arrived on the arm of Jesus (Luz) five seconds after her divorce, it seemed like a typical attention ploy. But in the Olsens' case, maybe they are just being their slightly weird selves?
Update: the ears are Maison Michel.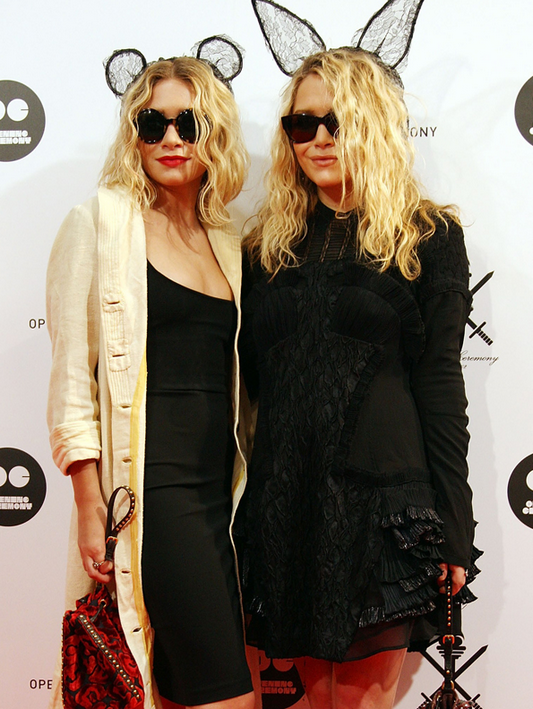 photo via Because I'm Addicted
What do you think?
[polldaddy poll=1940523]